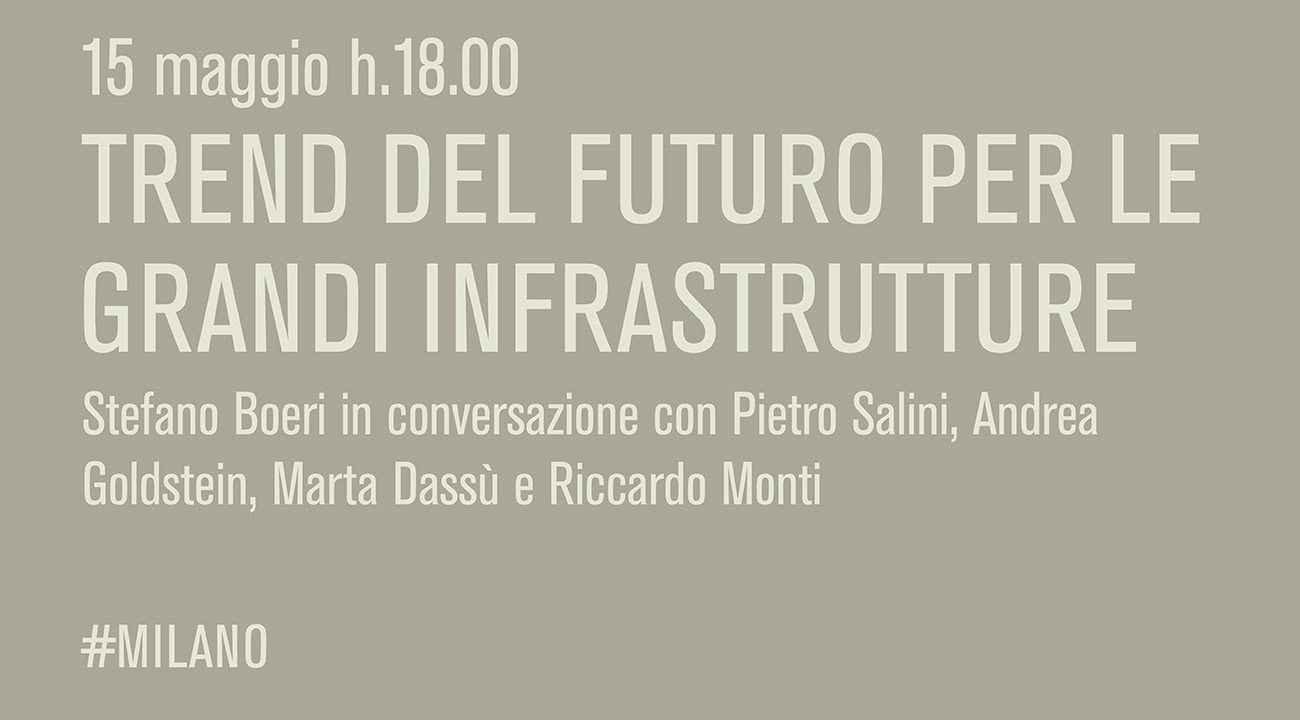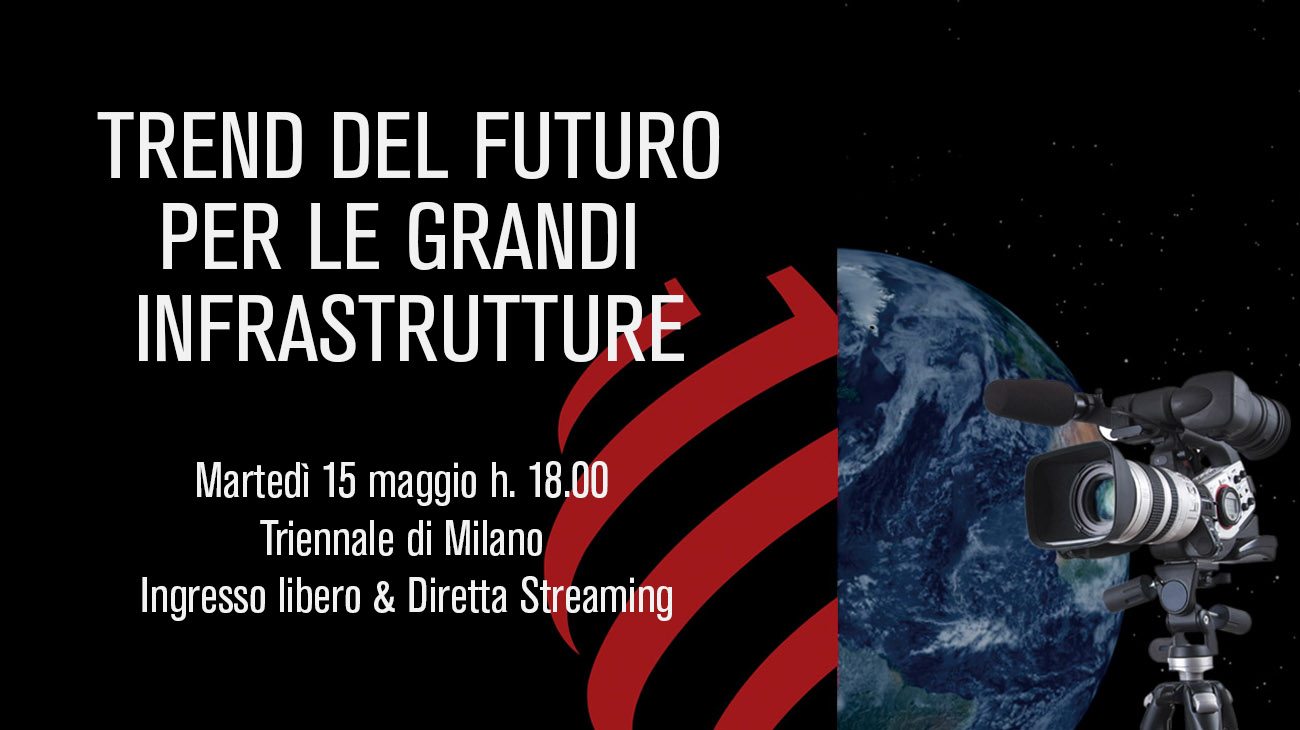 On Tuesday, May 15th, at 6 pm at La Triennale di Milano will be held the event "Trend of the future for large infrastructures", a debate about the innovation paradigms of the infrastructure sector: development of major works, new urban scenarios, technology and the challenges of global growth.
Participants: Stefano Boeri in conversation with Pietro Salini, CEO Salini Impregilo together with:
ANDREA GOLDSTEIN, Professor of Emerging Economies at the Catholic University of Milan,
MARTA DASSÙ, Senior Director of European Affairs at The Aspen Institute
RICCARDO MONTI, Senior Partner & Managing Director of The Boston Consulting Group
In occasion of the event, it is possible to visit "Cyclopica", a photographic exhibition that shows the work and the passion in the realization of great infrastructural works all over the world. An unique multi-sensory way, made of immersive experiences that trace the story of Salini Impregilo Group in the construction of dams, bridges, tunnels, railways and roads since 1906.
The event will be followed by a concert by Cameristi della Scala, orchestra founded in 1982 and made up of musicians of the Teatro alla Scala Orchestra.
For more information: https://www.cyclopica.com/it/le-infrastrutture-del-futuro-innovazione-e-sfide-del-settore.html