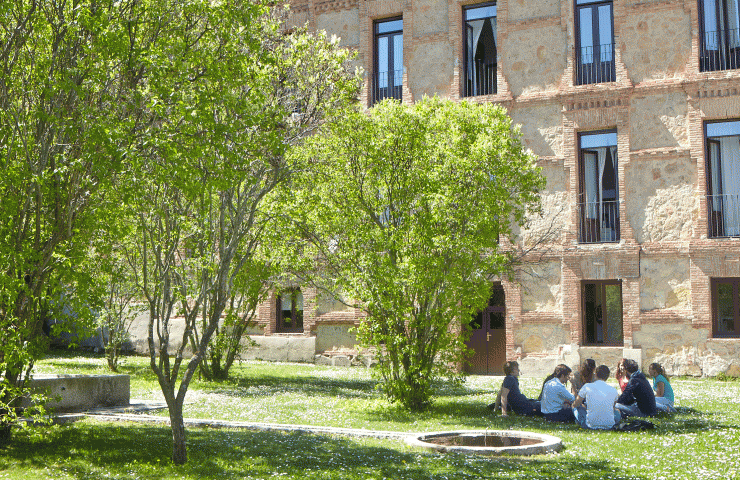 January 8th,  2018
From the 8th to the 12th of January Stefano Boeri, as a guest critic of the International workshop at the Segovia IE School of Architecture and Design in Spain, will explore diverse fields that Architecture has to face nowadays.
Impossible today to go through architectural debate without talking about interdisciplinarity: Nature, Research, Communication and Politics shape Architecture rather than overlapping it.
These are the main topics of the investigation for the 4 Perspectives on Contemporary Architecture.
1.Architecture and Nature
How can Architecture include living Nature as a constitutive element –and not as a simple decoration?
How can Architecture dialogue with the unpredictable and uncanny presence of Nature?
Can the inclusion of living Nature inside Architecture seriously contribute to reverse Climate Change (reducing air pollution, absorbing CO2 and increasing living species biodiversity)?
Should we consider a kind of a non- anthropocentric urban ethic?
2.Architecture and Research
What is the role of Research in the Architectural design process?
How to balance the inclusiveness of a Research approach with the compulsory selection of knowledges that any Design process requires?
3.Architecture and Communication
How much has Architectural Communication changed from magazines to blogs?
Does Communication in the Architectural field (video, images, renders and articles about a built Architecture) work as a replacement of its physical and perceptive experience?
Which relationship can be established between a real building – and its simulacrum (the "identity" of the building itself spread through media communication and, therefore, known by the audience)?
How does Architecture work as an act of Writing (on) a space?
Is Architecture both a Scripture and a Reading of a space?
How does it oscillate between description and narration?
Is the act the Reading an Architecture a way of reinterpreting and reconstructing its content?
4.Architecture and Politics
How do political issues influence Architectural processes?
How can we describe the relations between expectations (clients and users), intentions (designers), decisions (stakeholders) and their final results?
Why do architects always try to hide their failures?
Why failures in Architecture are often seen as a "sins" (as shown by the Charlottesville experience) instead of regenerative devices and opportunities?
Why don't we develop the utopia of a School of Failures?
The workshop will end Friday 12th of January with the presentation day of the international participants' projects.
https://www.ie.edu/school-architecture-design/people/faculty/