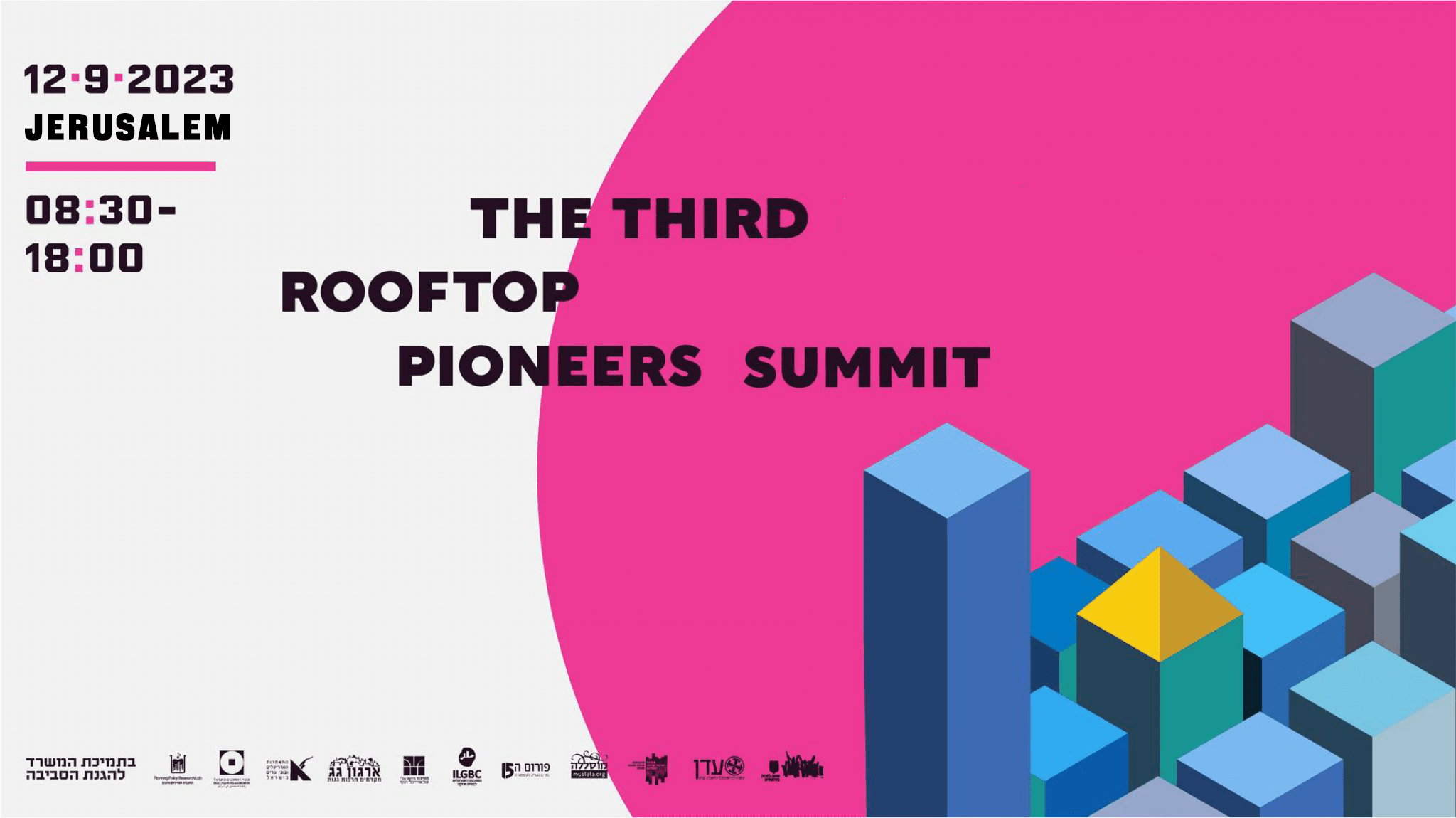 On Tuesday September 12th, the third Rooftop Pioneers Conference, entitled Realising the Urban Roofing Potential, is held in Jerusalem, featuring an online talk by Stefano Boeri.
The Rooftop Pioneers Conference is the most important annual event for architects, urban planners, local government workers and environmental activists promoting the creation of the 'fifth front' of cities in Israel and around the world.
At a time of climate crisis and general instability, rooftops represent an opportunity to add complementary and missing spaces to cities to produce food, energy, meeting and recreation spaces, and the event aims to present case studies and techniques for the inclusion of roofing surfaces in architectural practice.
In this context, at 3.30 p.m. Stefano Boeri speaks remotely, presenting the research and projects of Stefano Boeri Architetti related to urban forestation, with particular attention to the increased presence of greenery on the roofs of buildings – as in the case of the new Policlinico in Milan, a project by Boeri Studio that sees the presence on the roof of a luxuriant roof garden of over 7,000 square metres, whose use is initially reserved for the patients and staff of the various wards, but which in the future may be open to the public for special events, of a recreational and therapeutic nature.
For more information on the event: https://muslala.org/%D7%9B%D7%A0%D7%A1-%D7%92%D7%92%D7%95%D7%AA-2023/?fbclid=IwAR3QU4DrIjdTLTL-9cB6s1_k1LtrDO5A3MSb1PEXZqLMKkvMhWTC_kvjKRo