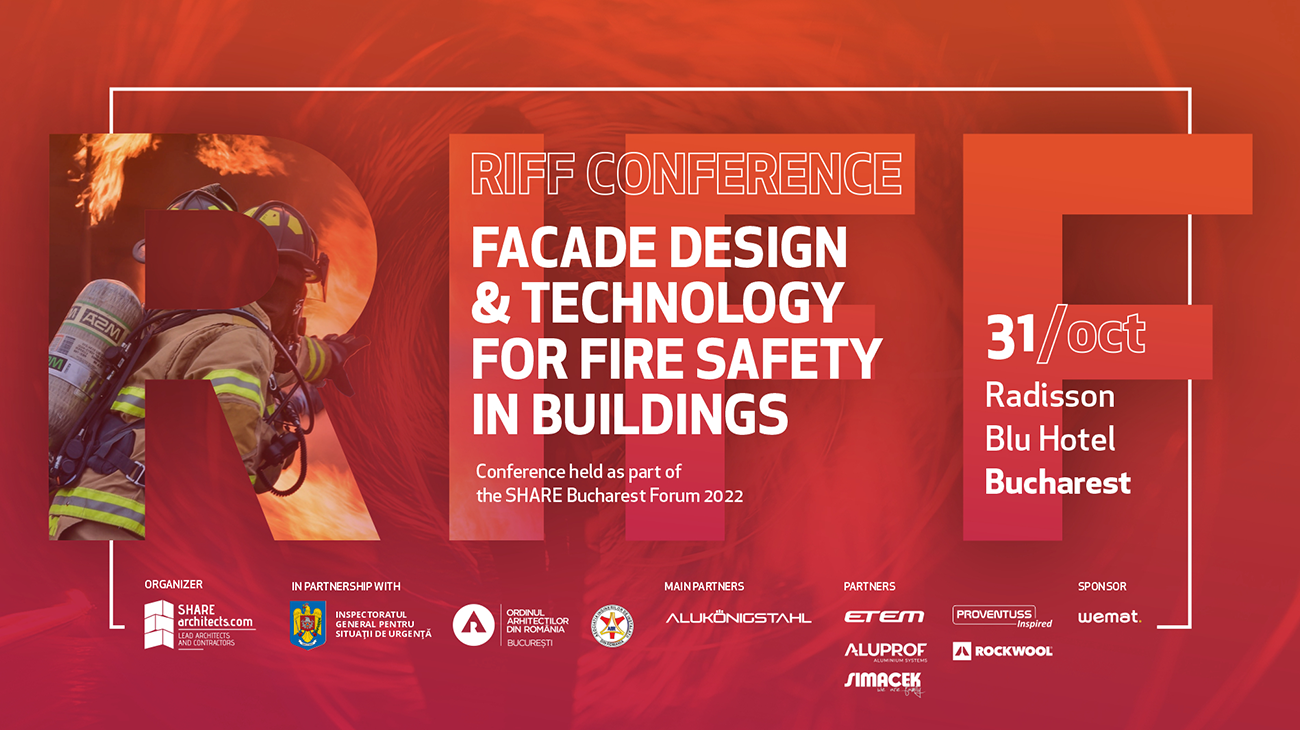 On October 31, the second edition of the RIFF Conference on Facade Design & Technology for Fire Safety in Buildings takes place at the SHARE Bucharest 2022 International Architecture and Engineering Forum.
The conference programme includes discussions on a selection of case studies among designers, architects, façade engineers, installers, manufacturers and technicians.
Among the experts involved, Paolo Russo, Project Leader of Stefano Boeri Architetti, speaks (live remotely), with a focus on the Trudo Vertical Forest project.
For registration and more information: https://share-architects.com/riff-conference-2022-facade-design-technology-for-fire-safety-in-buildings/