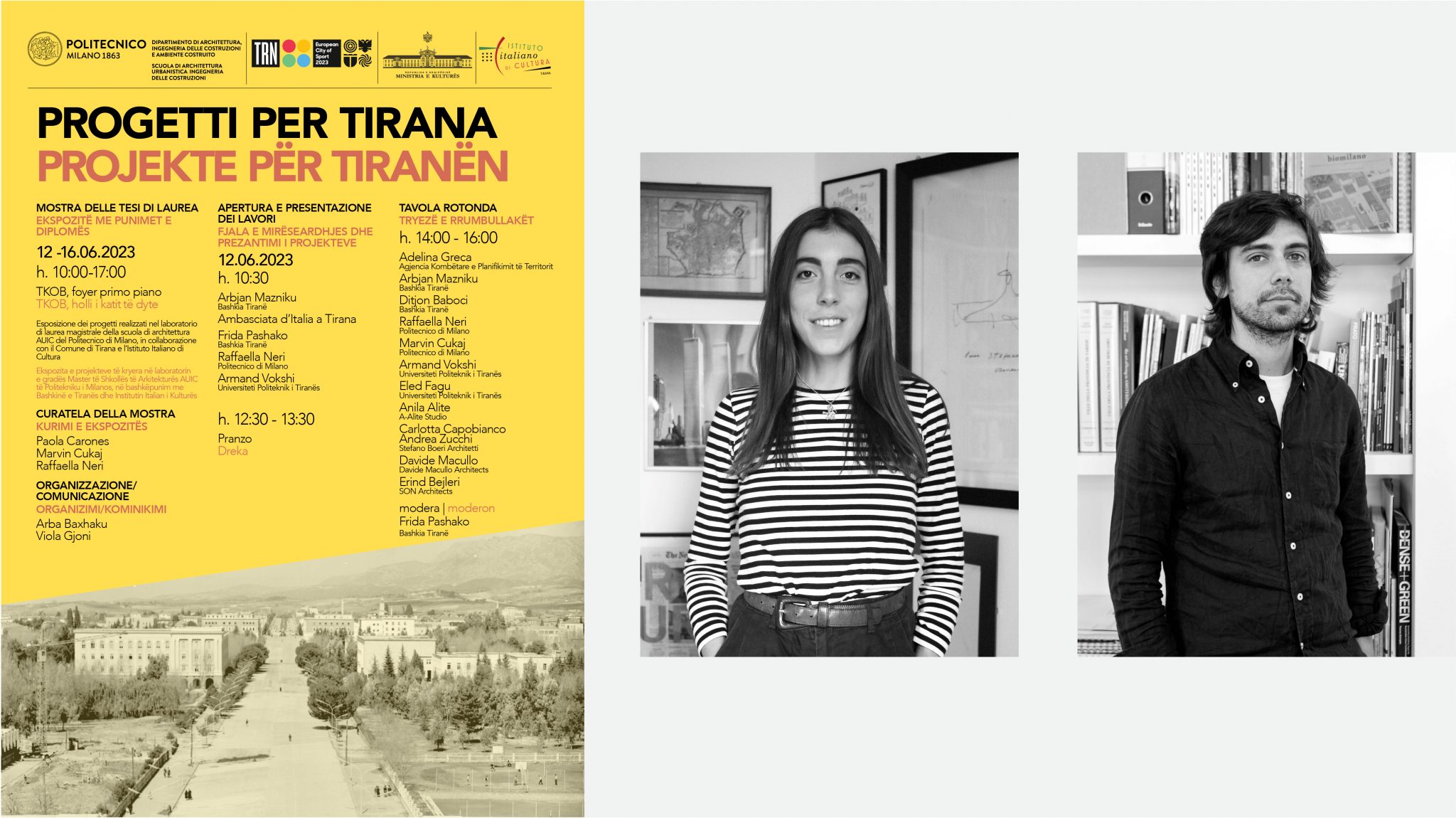 The Italian Cultural Institute in cooperation with the Municipality of Tirana and the Politecnico di Milano presents the exhibition "Projects for Tirana", open to the public from 12 to 16 June at the Opera House.
The exhibition presents thesis works dedicated to the Albanian capital and realised by the students in the master's degree laboratory of the AUIC School of Architecture of the Politecnico di Milano and is enriched by presentations and discussions with professionals.
On Monday June 12th, from 2 to 4 p.m., the exhibition opening is held, followed by a round table with Albanian and Italian experts, coordinated by Tirana Municipality Architect Frida Pashako, involving Andrea Zucchi and Carlotta Capobianco, project leader of Stefano Boeri Architetti, to discuss the studio's main projects and visions for the Albanian capital, aimed at enhancing public space and implementing the philosophy of urban forestation.
Other participants include: Adelina Greca, National Agency for Spatial Planning; Arbjan Mazniku, Municipality of Tirana; Ditjon Baboci, Municipality of Tirana; Raffaella Neri, Politecnico di Milano; Marvin Cukaj, Politecnico di Milano; Armand Vokshi, Politecnico di Tirana; Eled Fagu, Politecnico di Tirana; Anila Alite, A-Alite Studio; Davide Macullo, Davide Macullo Architects; Erind Bejleri, SON Architects.
For more information: https://iictirana.esteri.it/iic_tirana/it/gli_eventi/calendario/2023/06/progetti-per-tirana-a-cura-del.html