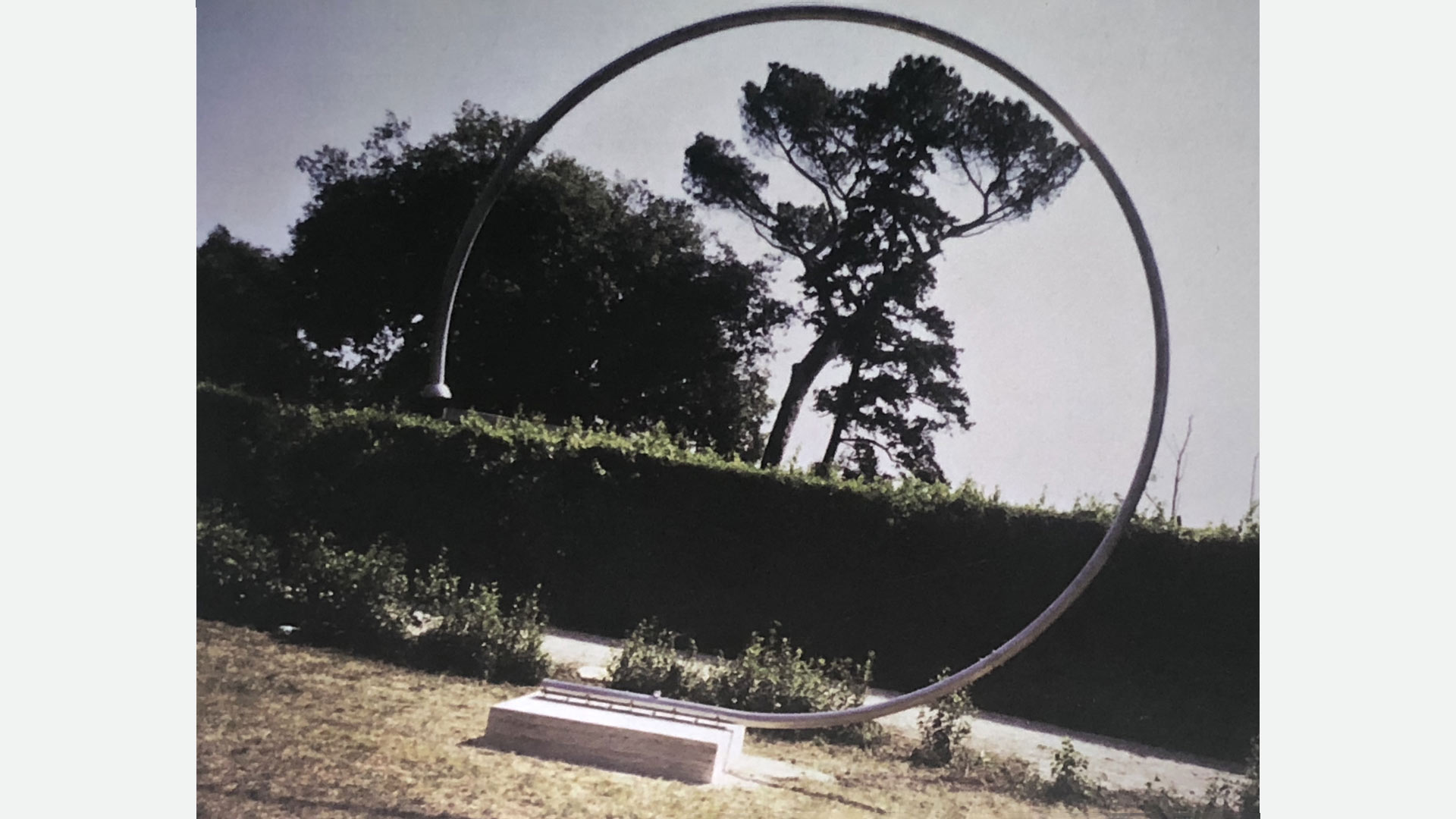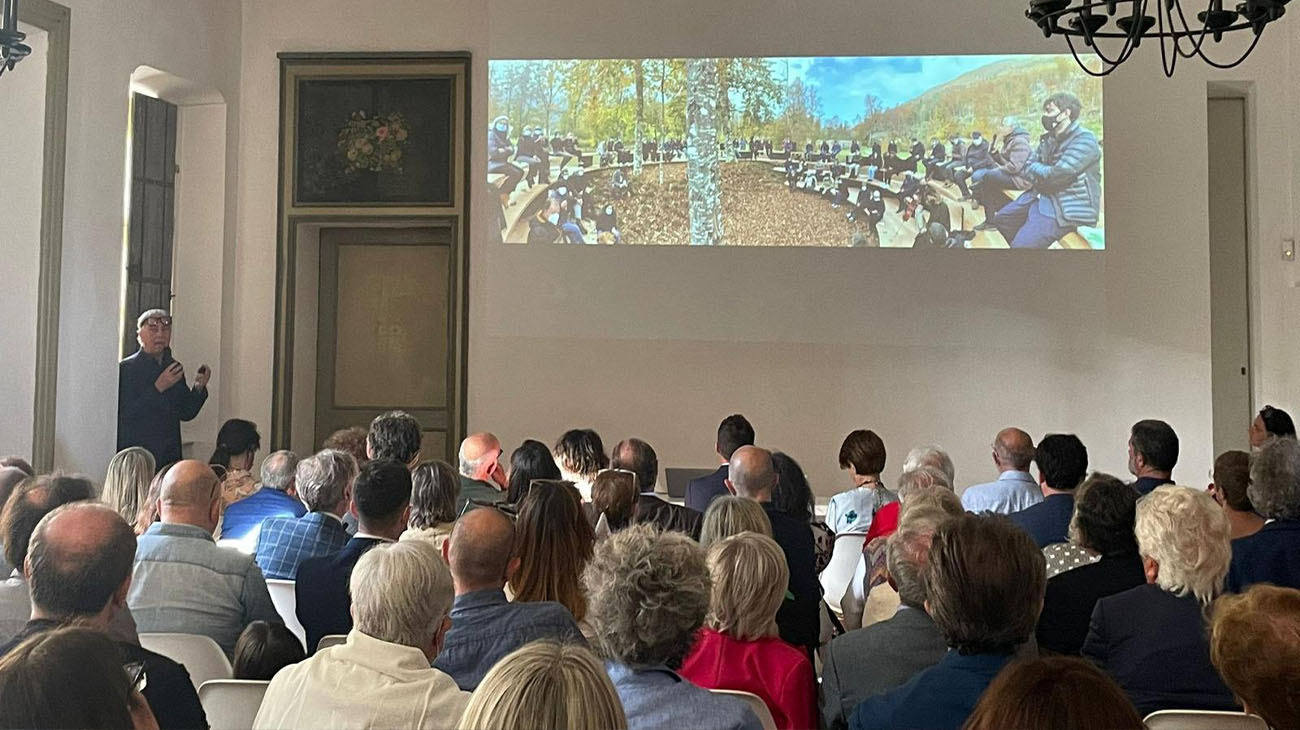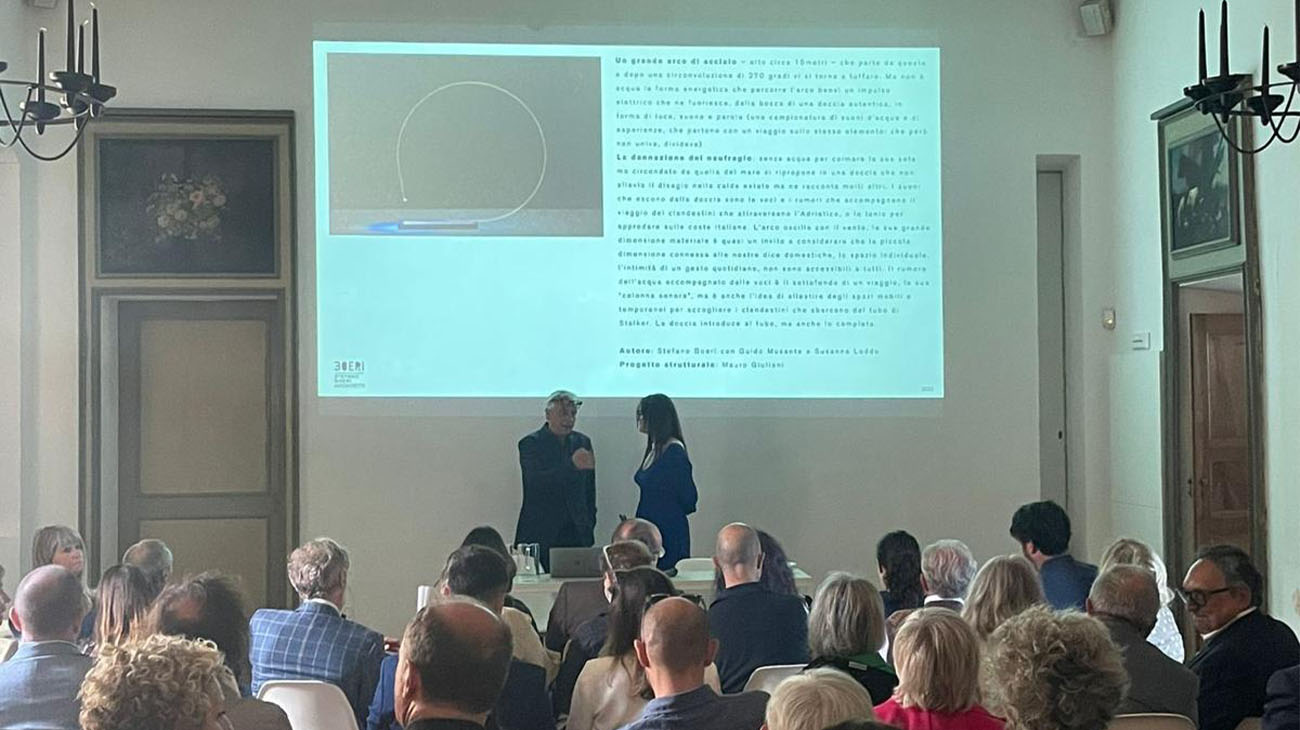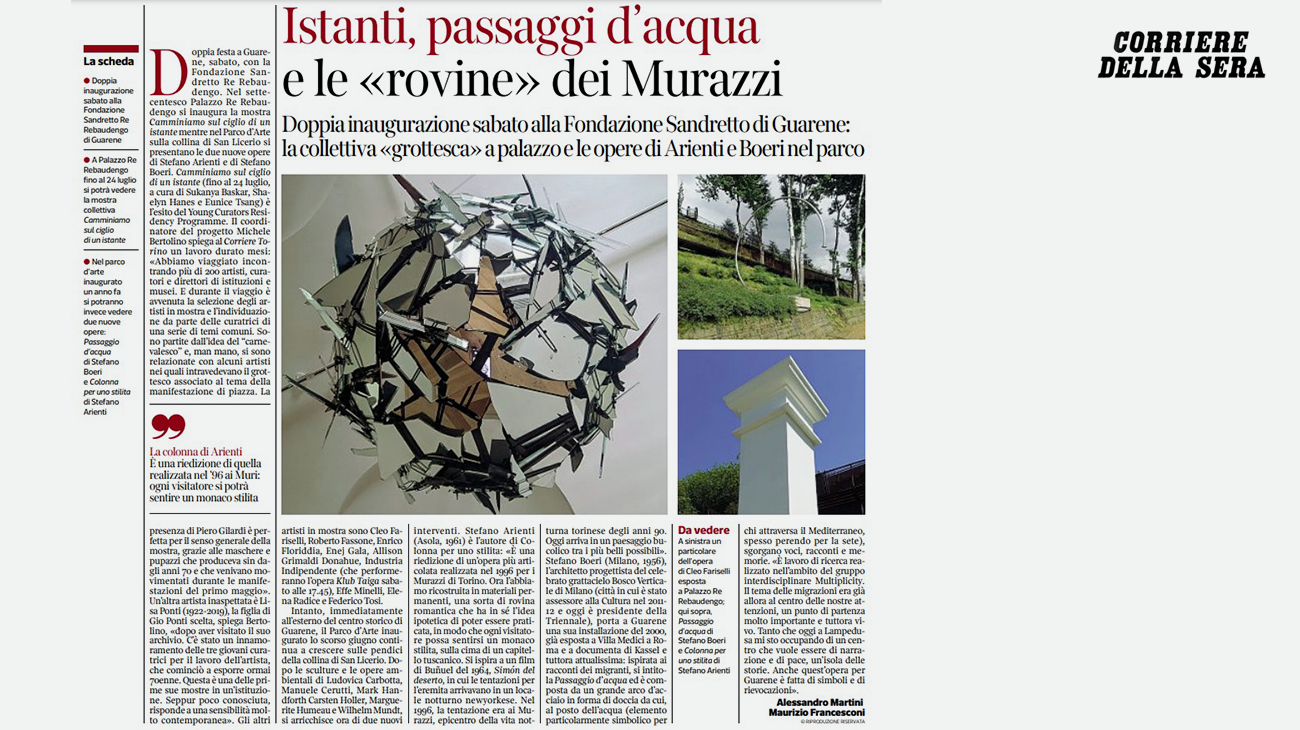 Saturday 14 May the inauguration of the installation Passaggio d'Acqua (by Stefano Boeri, with Susanna Loddo and Guido Musante) will be held at the Sandretto Parco d'arte Sandretto Re Rebaudengo at Guarene. At 18.00 the program includes the dialogue between Stefano Boeri and Lorena Alessio at Palazzo Re Rebaudengo.
Passaggio d'Acqua (La Doccia) is an installation designed in 2000, inspired by the stories of migrants who in those years began to cross the Mediterranean from south to north.
The work consists of a concrete base and a light steel arched structure.
A stream of water does not come out of the apex of the installation, but a stream of voices and stories – often dramatic – that the Stalker Laboratory in Rome had collected after the first landings of Kurdish migrants on the Calabrian coast. The installation is conceived in conjunction with the development of the "Solid Sea" installation promoted by the Multiplicity group and presented at Documenta Kassel in 2002.
For more information: https://fsrr.org/mostre/parco-darte-sandretto-re-rebaudengo-guarene/