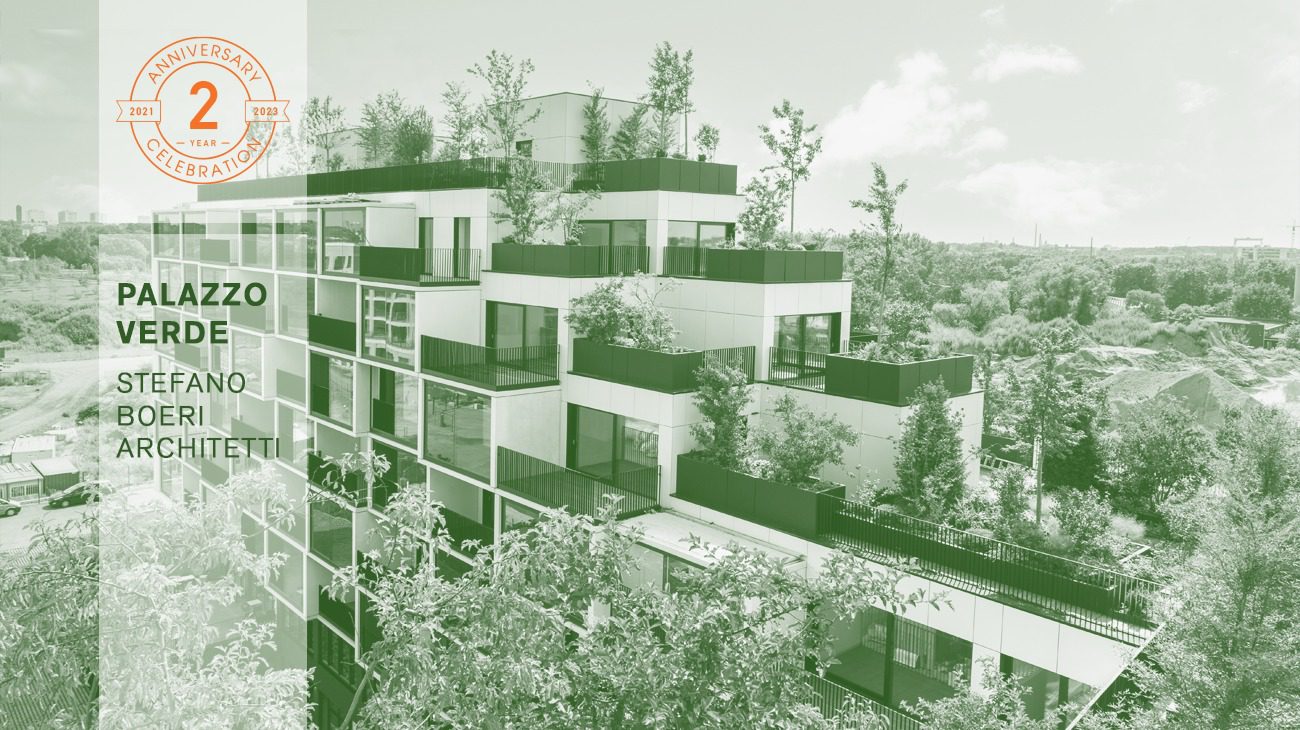 28.09.2021 – 28.09.2023 Palazzo Verde in Antwerp celebrates the 2-year anniversary of its construction.
Stefano Boeri Architetti's Palazzo Verde, a new landmark in Antwerp's Nieuw Zuid district, declines the Vertical Forest prototype into a low-density building in a strategic neighbourhood for the development of the Belgian city.
Palazzo Verde, characterised by an L-shaped layout that closes the side of the block towards the Schelda River, opens up to the city's elevation with a semi-public courtyard designed by Belgian landscape architect Bas Smets. The ground connection is characterised by the presence of commercial spaces on the street front, while towards the courtyard it hosts spaces for recreational activities. A staircase, which also serves as a public amphitheatre, provides direct access from the courtyard to the Circularity Centre, where residents and citizens can repair bicycles or other everyday objects.
The continuity between public and private space is also emphasised by the three large terraces housing roof-gardens, which enhance the relationship of the Palazzo Verde with the urban and environmental context.
Palazzo Verde houses 86 trees, 1.000 shrubs and 1.200 plants, for a total of 780 square metres of green area consisting mainly of native species typical of the forest and sub-forest environment, selected by a team of experts and botanists. The garden roof is accessible to residents directly from the stairwells and is recognisable as a protected and inclusive space, achieved by positioning the trees and shrubs along the perimeter of the terraces.
The building, with heights ranging from 3 to 7 storeys, has 67 flats: of these, 6 are located at the building's heads and are characterised by double and triple exposure.