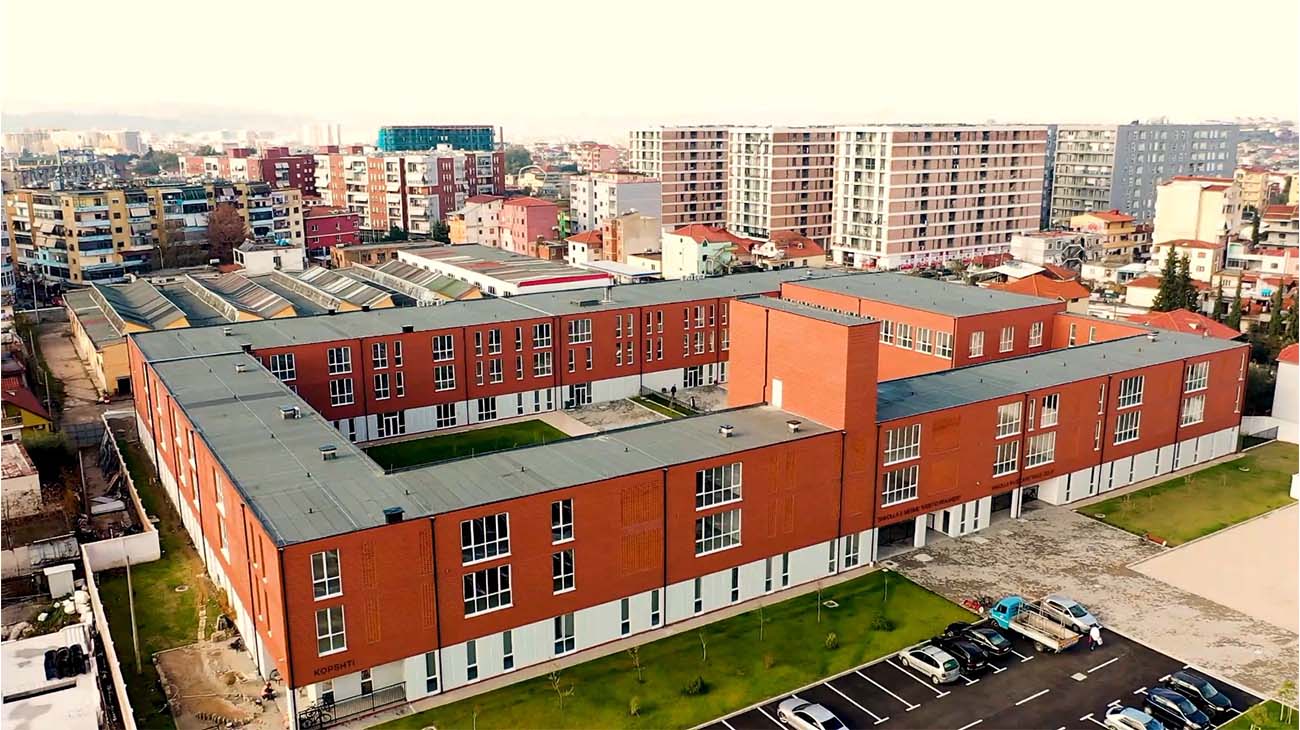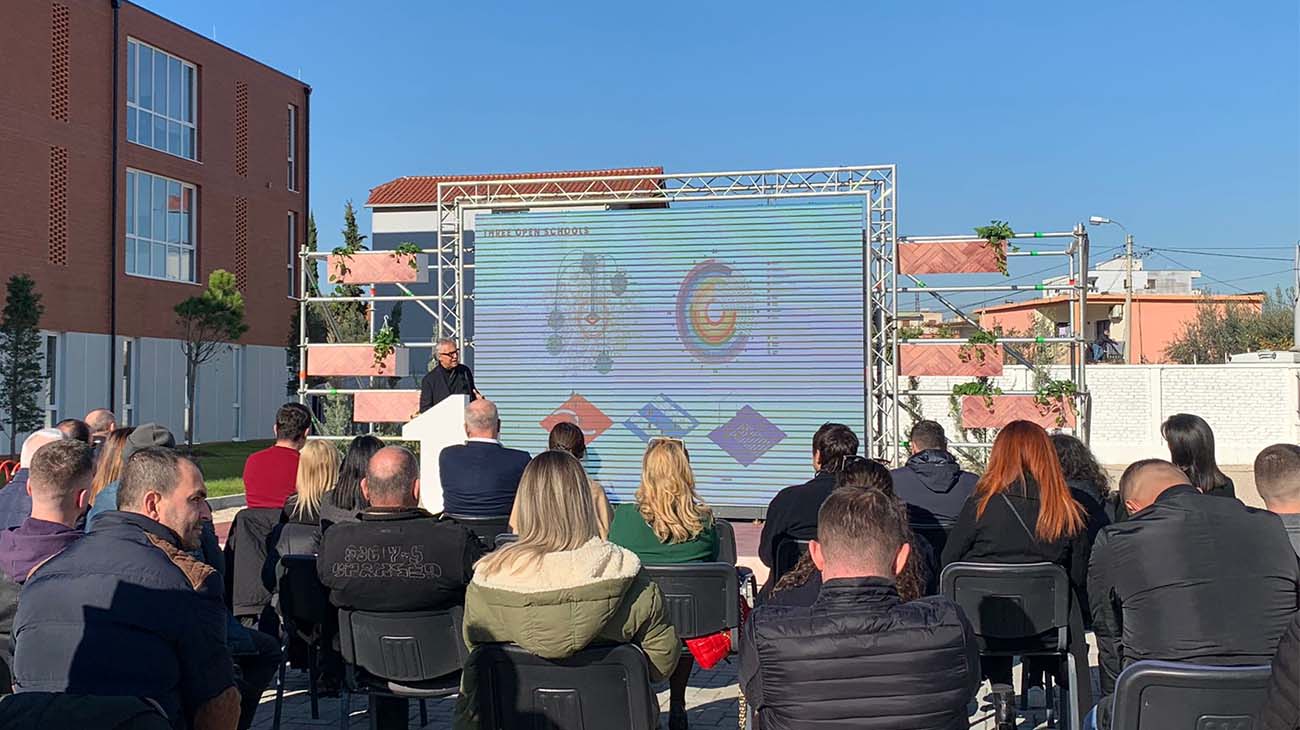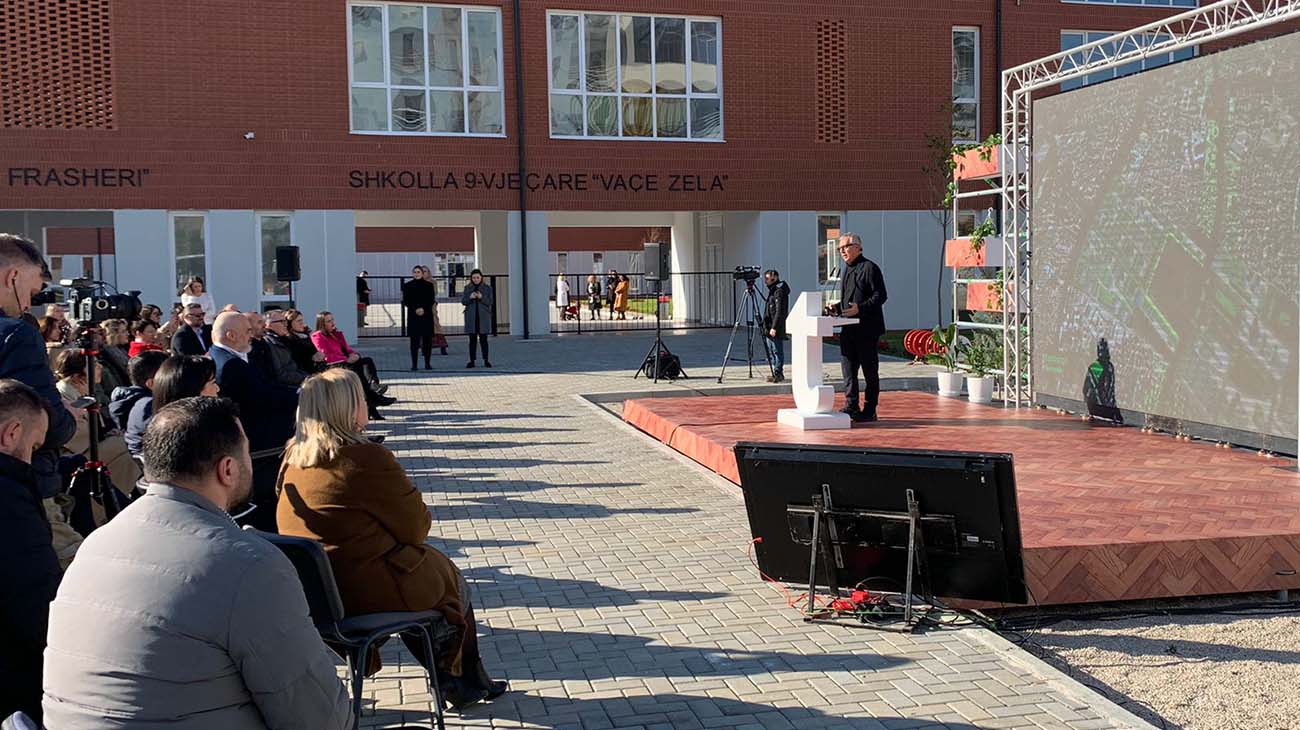 On December 16th, 2021, the Don Bosko school realized by Stefano Boeri Architetti (SBA) was inaugurated in the presence of the Prime Minister of Albania Edi Rama, the mayor of Tirana Erion Veliaj and Stefano Boeri. A place open to everyone, at all ages, at all hours of the day, every day of the year: a new epicenter within the life of urban districts. This is the concept of the three new schools in Tirana designed by SBA as part of the new Tirana 2030 General Local Plan.
"If before it might have seemed as a great utopia, today – after this dramatic pandemic – the theme of open schools has become a real necessity to answer the question of well-being that arises from citizens all around the world", says Stefano Boeri.
Stefano Boeri Architetti, after winning the international competition promoted by the Municipality of Tirana in 2018, has worked on the design of three of the new 25 schools provided for in the Plan.
The schools designed by SBA are located in the north-western quadrant of the city, in the Don Bosko, Kodër-Kamëz and Piazza Shqiponja areas; their construction helps to reduce the shortage of school facilities in the city and allows them to accommodate – no longer on separate shifts – almost 1,400 students in the area who will attend these new learning environments.
• The Don Bosko complex includes a middle school, a high school, spaces for preschool education and a nursery and extends over an area of 9,812 square meters;
• The Kodër-Kamëz Schools have been envisaged to provide an educational services similar to Don Bosko, which extend over a total area of 11,898 square meters;
• The Shqiponja Schools include preschool education facilities, a middle school and a nursery and extend over an area of 7,898 square meters.
For more information:
https://www.stefanoboeriarchitetti.net/project/tre-nuove-scuole-tirana/