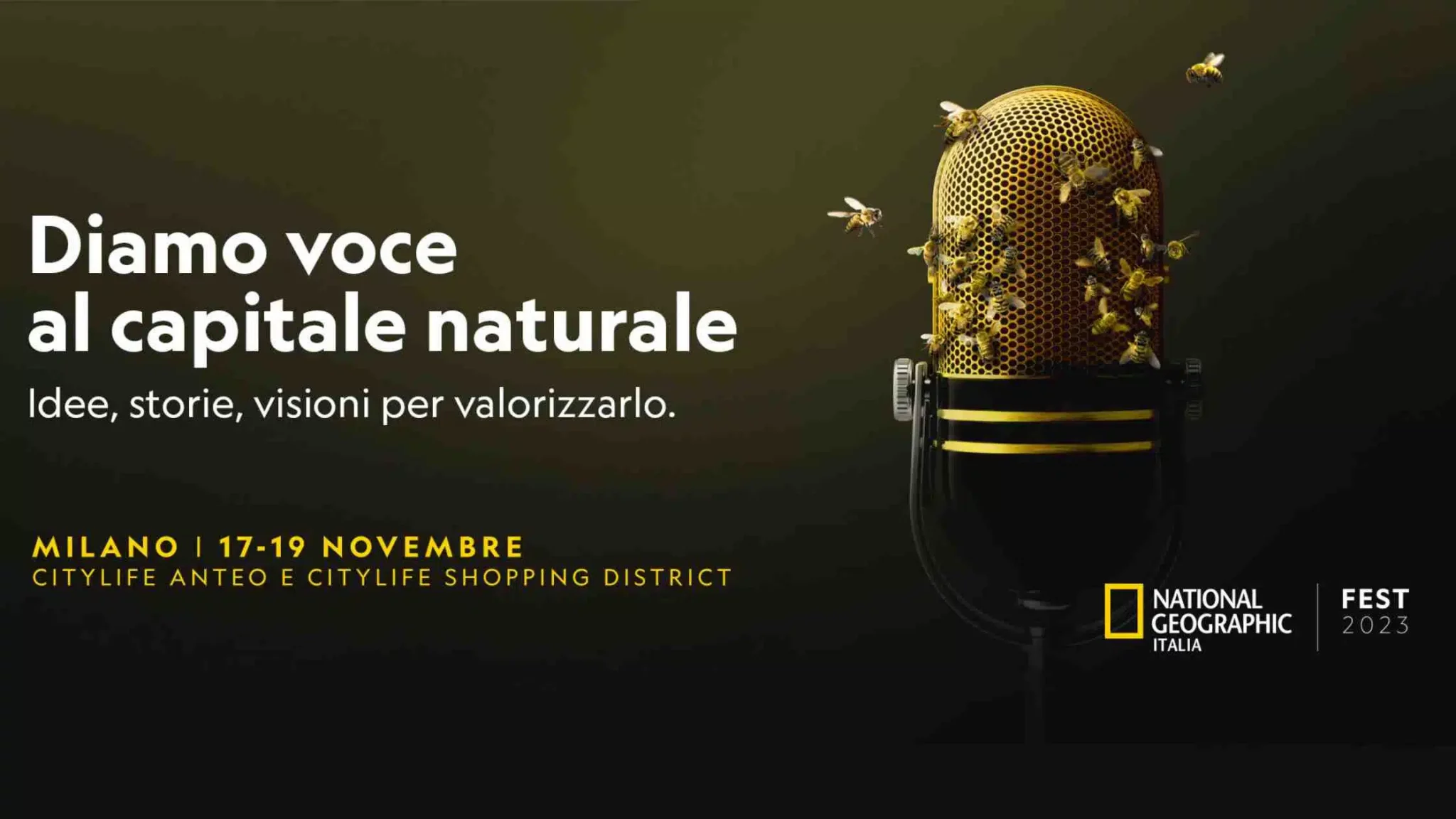 The National Geographic Fest 2023 is held in Milan from November 17th to the 19th at the CityLife Anteo, three days dedicated to the impact of human activities on the planet and solutions for not further compromising the Earth's health, attended by Stefano Boeri.
During the event there will be meetings, interviews, round tables, music and documentaries to imagine the future of the planet through 'Natural Capital', the theme of this year's festival. Natural capital is the world's stock of natural resources, both renewable and non-renewable, including geological resources, soil, air, water and all living organisms. Natural capital is therefore a concept borrowed from economics, with the aim of emphasising the centrality of natural assets in the prosperity of human societies.
Over the three days, numerous round tables featuring national and international experts are held: on Sunday November 19th at 6 p.m. Stefano Boeri takes part in a dialogue focusing on the climate crisis, the future of forests and mountains, and strategies for a sustainable future, entitled Overshoot: resource management, circular economy, together with Stefano Pogutz (SDA Bocconi), Carlotta Penati (President of the Lombardy Engineers' Association) and Andrea Fantini (agroecologist and writer).
Accompanying the Festival, in Piazza Tre Torri, the exclusive exhibition "The Greatest Wildlife Photographs" produced by the National Geographic Society.
Other participants include: Nobel Prize-winning physicist Giorgio Parisi; Pulitzer Prize winner Elizabeth Kolbert; Naomi Oreskes, author of the best-selling exposé Merchants of Doubt; Francesca Cipollini, head of ESA's Ground Segment & Data Management Division; Riccardo Valentini, of the Euro-Mediterranean Centre on Climate Change and Nobel Prize winner with the IPCC; Francesca Santoro, of UNESCO's Intergovernmental Oceanographic Commission; Giuseppe De Bellis, director of Sky TG24 and Maurizio Molinari, editor of la Repubblica; and cellist Mario Brunello.
For more information: https://www.nationalgeographic.it/national-geographic-fest-2023-gli-ospiti-e-gli-eventi-del-festival-dedicato-al-capitale-naturale
The news was also reported by La Repubblica, Milano Today, Green & Blue.