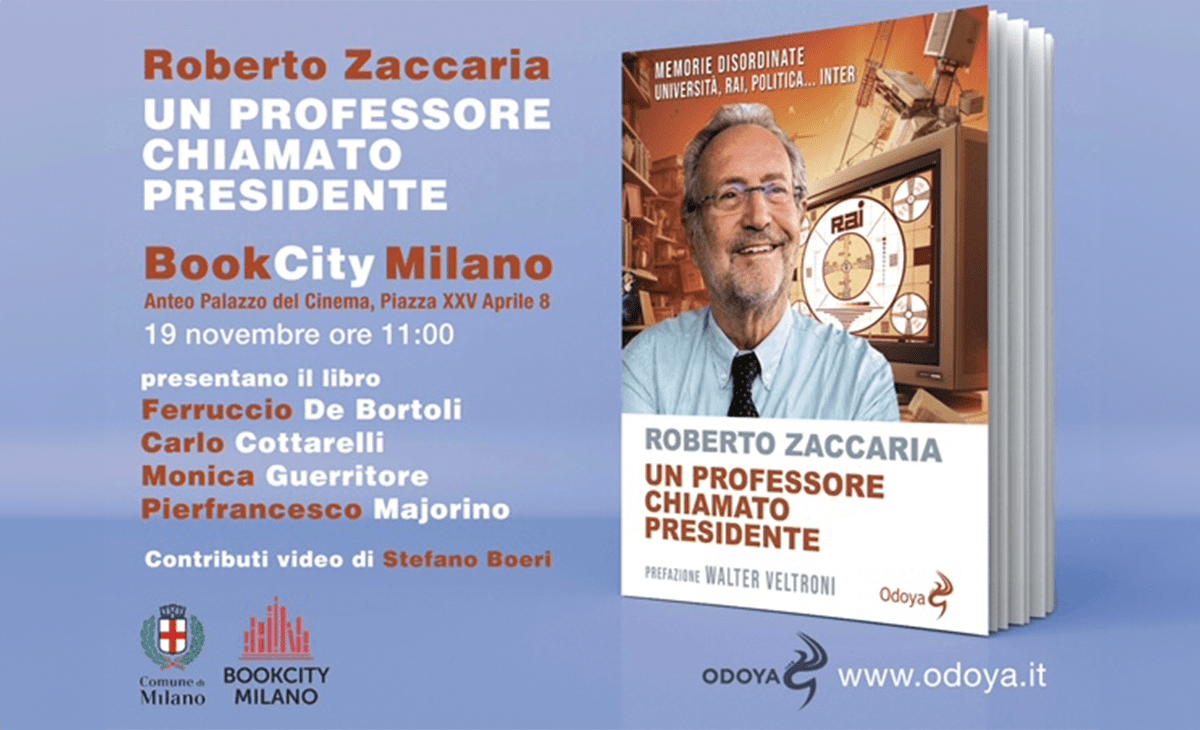 Held at the Anteo Palazzo del Cinema on Sunday November 19th at 11 a.m., as part of BookCity Milano, the presentation of the book by Roberto Zaccaria (RAI President from 1998 to 2002) Un Professore chiamato Presidente (Edizioni Odoya), with a video contribution by Stefano Boeri.
Bookcity, launched in 2012, is an event shared by all the protagonists of the publishing system, with the aim of placing books, reading and readers at the centre of a series of events spread throughout the city, as engines and protagonists of the city's identity and its transformations in the past, present and future.
The book, presented together with the actress Monica Guerritore, former Member of the European Parliament Pierfrancesco Majorino and Roberto Zaccaria, recounts memories, images and anecdotes, tracing a cross-section that is both personal and – at the same time – collective of our society, in a highly contemporary mosaic of the great themes that make it up: the ever-present and sometimes conflicting intertwining of media and politics; the commitment to the reception and integration of refugees, of unceasing urgency. And again, the profound knowledge of the Constitution; sport, with the utopia of popular shareholding in football; future projects for culture and cinema.
Journalist Ferruccio de Bortoli moderates.
For further information: https://www.bookcitymilano.it/eventi/2023/storie-dalla-rai