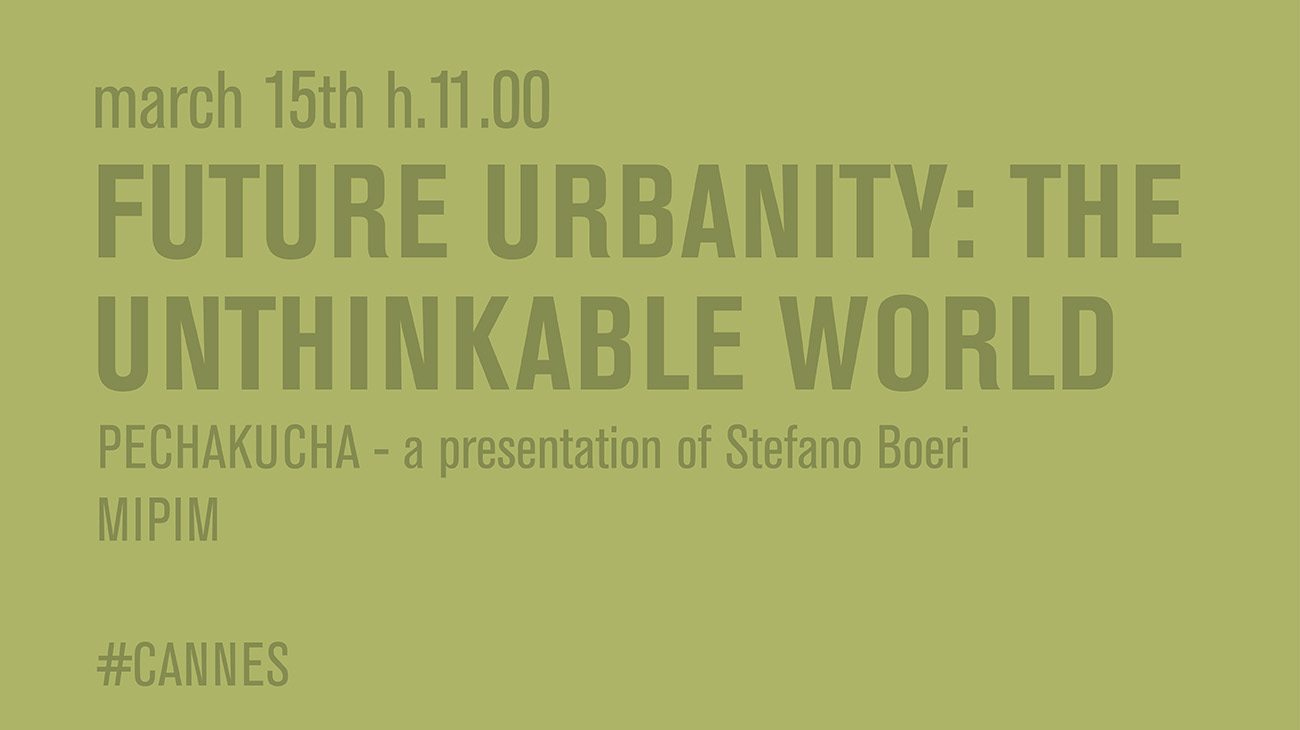 On Thursday, March 15th at 11.00 am Stefano Boeri will take part to the special PechaKucha Future urbanity: the unthinkable world. The event is among the highlights of Mipim 2018 edition in Cannes,  that gathers the most influent stakeholders of the real estate industry, inviting the speakers to showcase some of the best projects realized in the world.
The PechaKucha presentation shows – through 20 images of 20 seconds –  a futuristic approach in urban planning, beyond the ordinary limits of building.
Future urbanity: the unthinkable world will be held from 11.00 to 12.30 am at Grand Auditorium, Palais des Festivals. 
Speakers:
Stefano Boeri – Founder, Stefano Boeri Architetti
Jacob Kurek – Partner, Henning Larsen Architects A/S
Simone Micheli – Founder, Simone Micheli Architectural Hero
Franklin Azzi & Frederic Chartier & Hardel Mathurin– Co-founders,  Nouvelle AOM
Jack Renteria – Partner, Director of BD & Communications, 3XN Architects
Johannes Torpe – Creative Director, Johannes Torpe Studios
Karen Cook – Founding Partner, PLP Architecture
Moderator: Peter Woodward – Facilitator, Quest Associates
Information about the event on the official website: https://www.mipim.com/en/Sessions/50879/Pechakucha-Future-urbanity-the-unthinkable-world