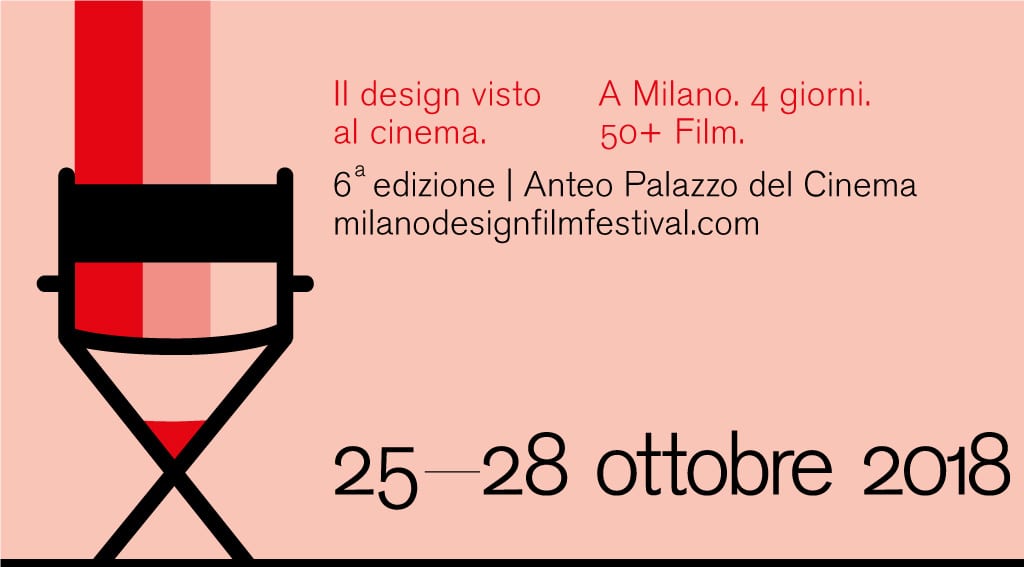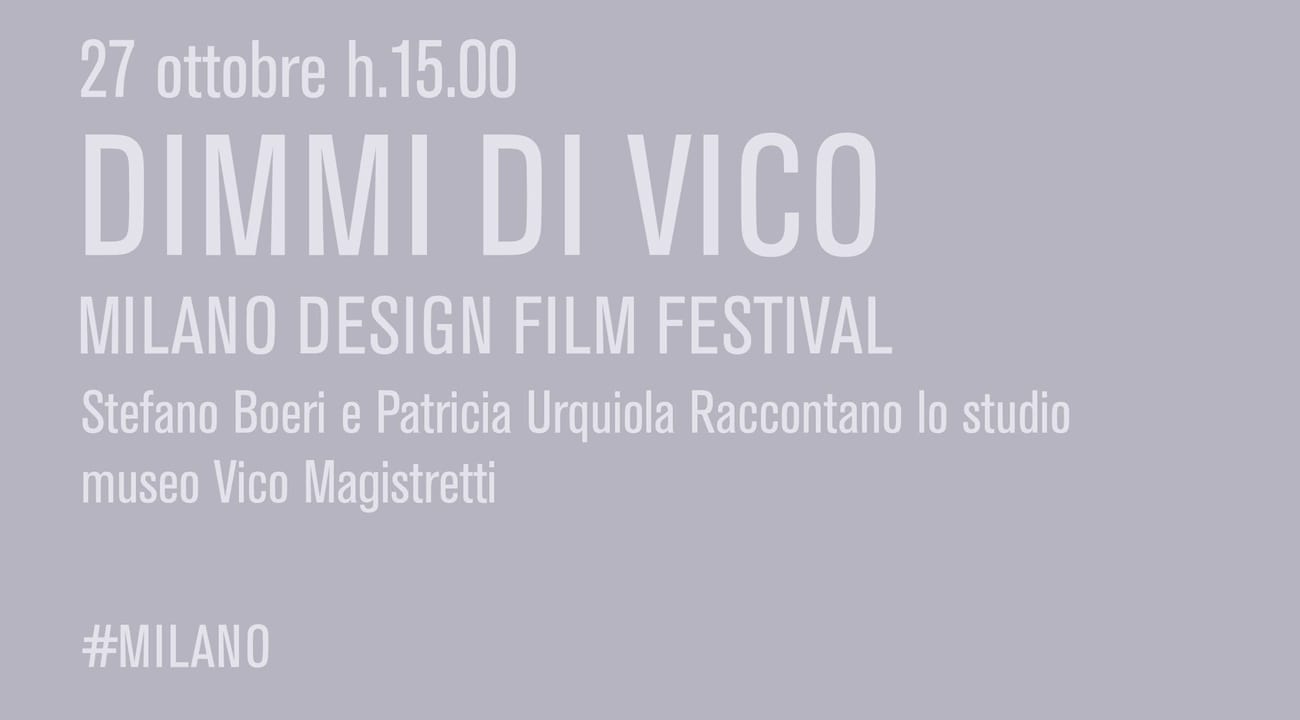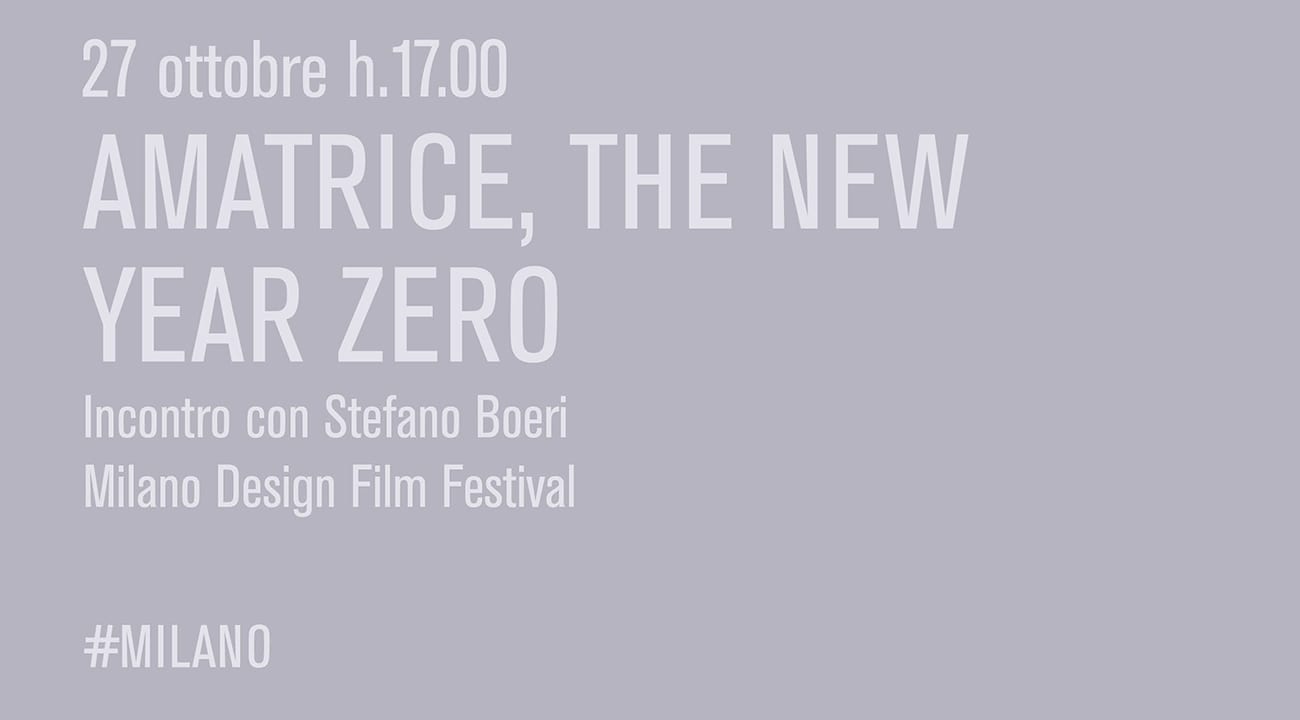 On October 24th, Teatro dell'Arte at the Triennale di Milano will host the pre-opening night of Milano Design Film Festival, presented by Antonella Broglia (TEDx conferences ambassador, actress and TV presenter).  The event will feature the first European screening of RAMS, the film by American director Gary Hustwit dedicated to renowned German designer Dieter Rams (the same film will also be screened during the festival ). On that occasion, the Triennale will welcome both the director and Rams himself, who has confirmed his presence at the event: a great compliment to the film as well as to the Festival and the city of Milan.
The public opening will be held at Anteo Palazzo del Cinema, which will host the entire festival: the partnership with Anteo, ongoing since the first edition of the Festival, allowed it to find a home able to host more than 15 daily hours of events over the course of 4 days.
Stefano Boeri Architetti will be present at the Festival with the docufilm Amatrice, the new year zero, dedicated to the post-earthquake reconstruction project in which the studio has been involved in 2016. The film, produced by The Blink Fish (Giacomo Boeri and Matteo Grimaldi), will be presented on Saturday, October 27th, at 5 pm at  Theatre Astra.
At 3 pm, on the same date, Theatre Abanella will feature Dimmi di Vico – a short story about renowned italian designer Vico Magistretti, told by Patricia Urquiola and Stefano Boeri, set in Vico's studio in Milan downtown.
Milano Design Film Festival brings to the big screen the theme of design, through rich repertoire of documentaries, biographies and stories, with the aim of providing audiences with the instruments needed to grasp all nuances of the creative journey.
The Festival, as in all previous editions, is devoted to a specific theme, which this year is Fast Changing. The theme will encompass materials and technologies, new ways of building sustainably, as well as the value of repurposing and restoration. Indeed, in the mad rush to the future, the past must not be erased: reflections on the concept of icon come alive in the films dedicated to the biographies of great designers and architects, in the histories of brands and in the description of important architectural and urban projects.