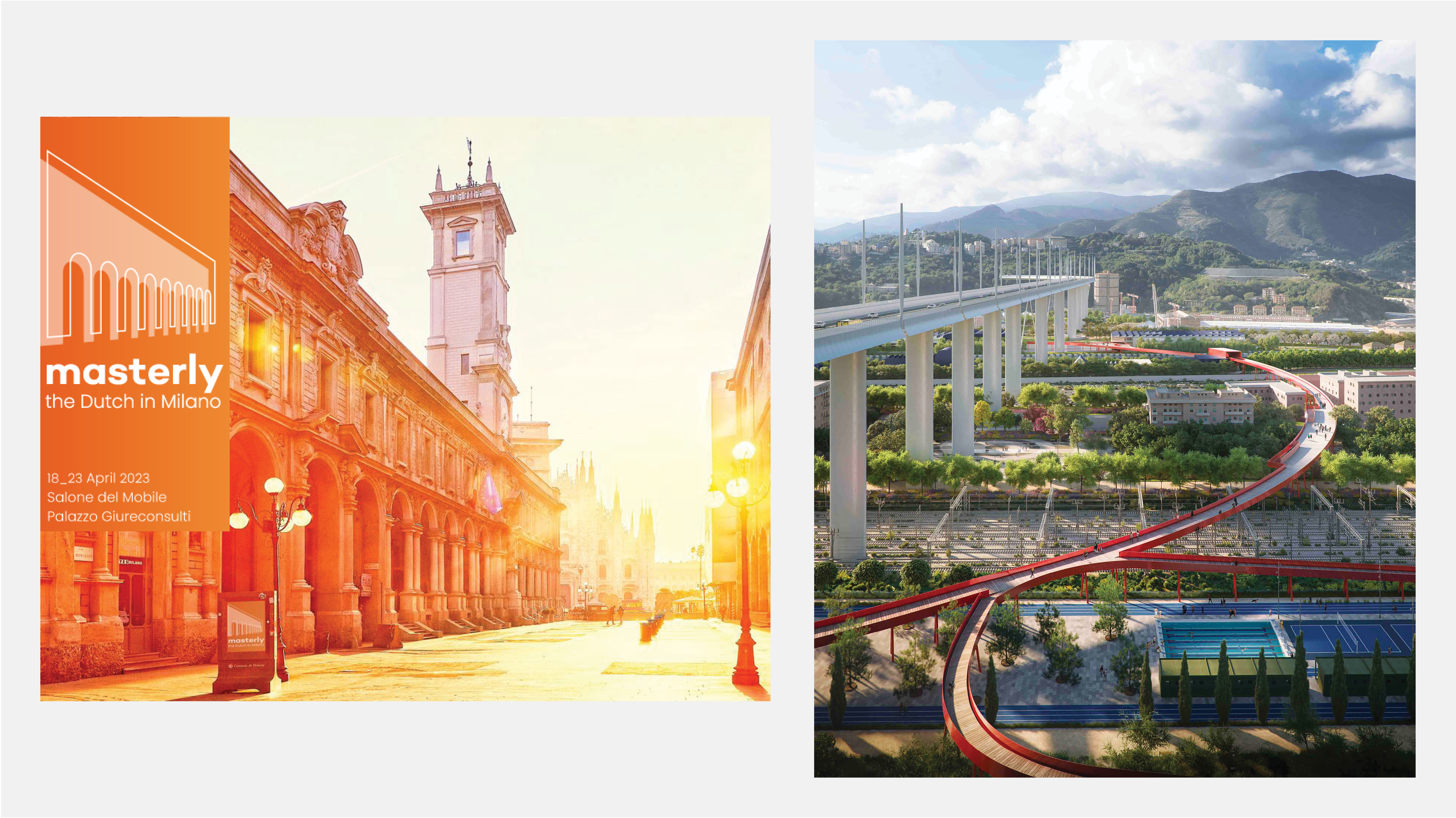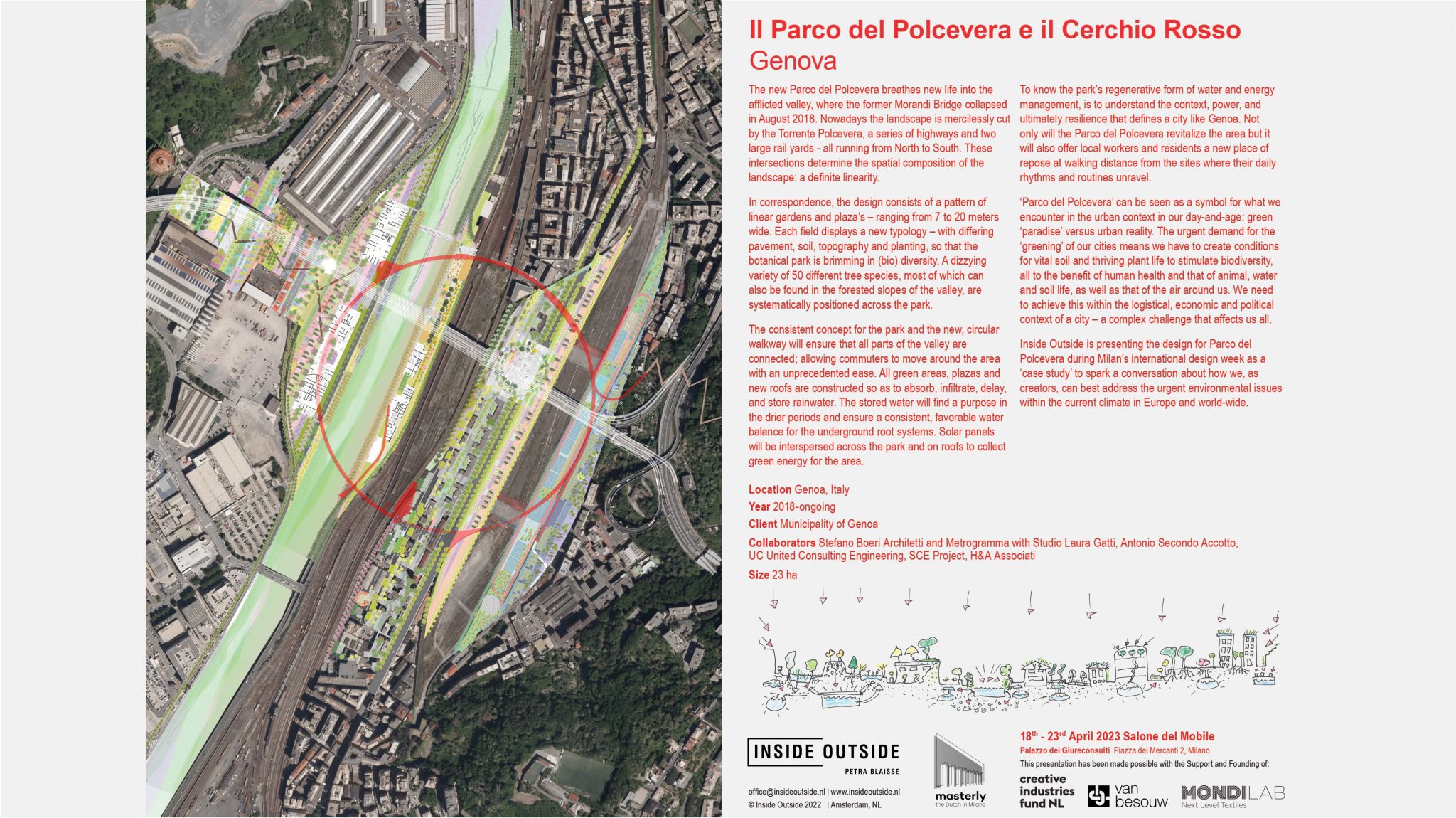 On the occasion of Milan Design Week, the exhibition 'Masterly the Dutch in Milan' is being held from 18 to 23 April at the Palazzo dei Giureconsulti, which aims to represent the Dutch creative industry in Italy, where the project The Polcevera Park and the Red Circle for Genoa, developed by Stefano Boeri Architetti with Metrogramma, the Dutch studio Inside Outside for the landscape project and Studio Laura Gatti for the agronomic study, is presented.
The Polcevera Park and the Red Circle, a project presented following the disastrous collapse of the Morandi Bridge in 2018, as a whole aims at the reconstruction, both architecturally and in urban terms but above all socially, of an extremely varied territory: a rebirth of quality in terms of forms and services, designed above all for the people who live and work there. In fact, the aim is to reconstruct a cohesive, socially active urban system, innovative enough to revitalise not only the quadrant itself but to become an attraction for the surrounding areas. Within the exhibition, the Polcevera Park project is presented as a case study to stimulate a conversation on urban regeneration and brownfield redevelopment, also in relation to the theme of ecological transition, in Europe and worldwide.
For more information: https://www.masterly.nu/inhoud.php
The news was also reported by international publications such as ArtDaily.