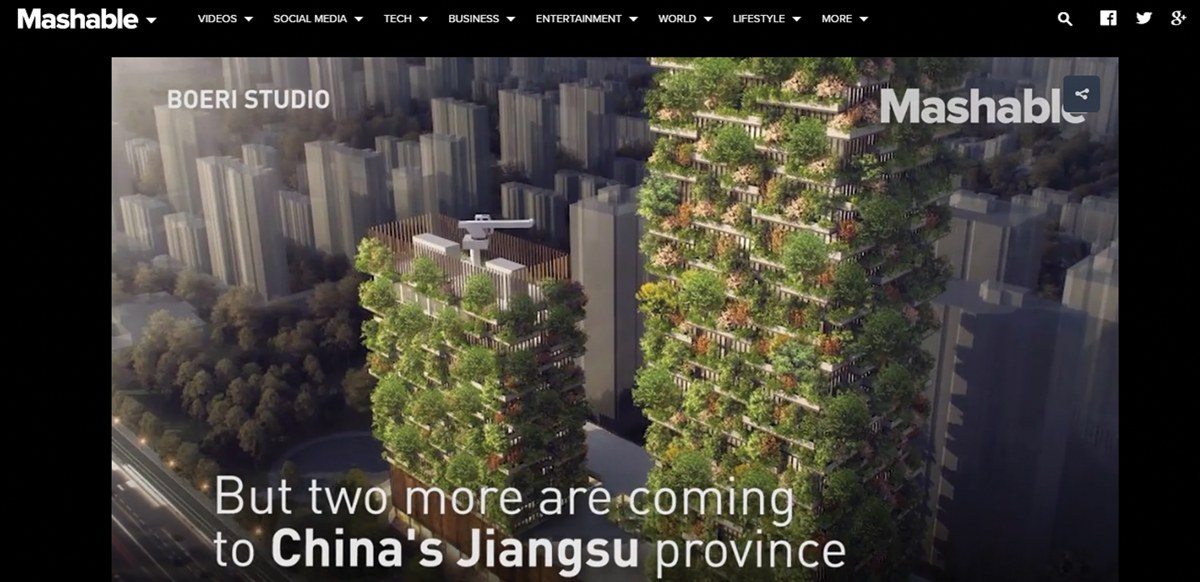 february 9th, 2017
Boeri's Vertical Forest reimagine buildings as enormous air purifiers for smoggy cities. The trees, plants and shrubs also offer shade on sunny days and act as cozy blankets during winter, allowing tenants to reduce their electricity use. Also, they're really pretty.
Boeri's architecture firm unveiled plans this week for two Vertical Forests in Nanjing, China. The buildings will follow the prototype of two existing tree-covered towers in Boeri's home of Milan, Italy.
Mashable spoke by phone with the architect to discuss his inspiration for the Vertical Forests, along with his latest efforts to transform entire Chinese skylines into three-dimensional forests.