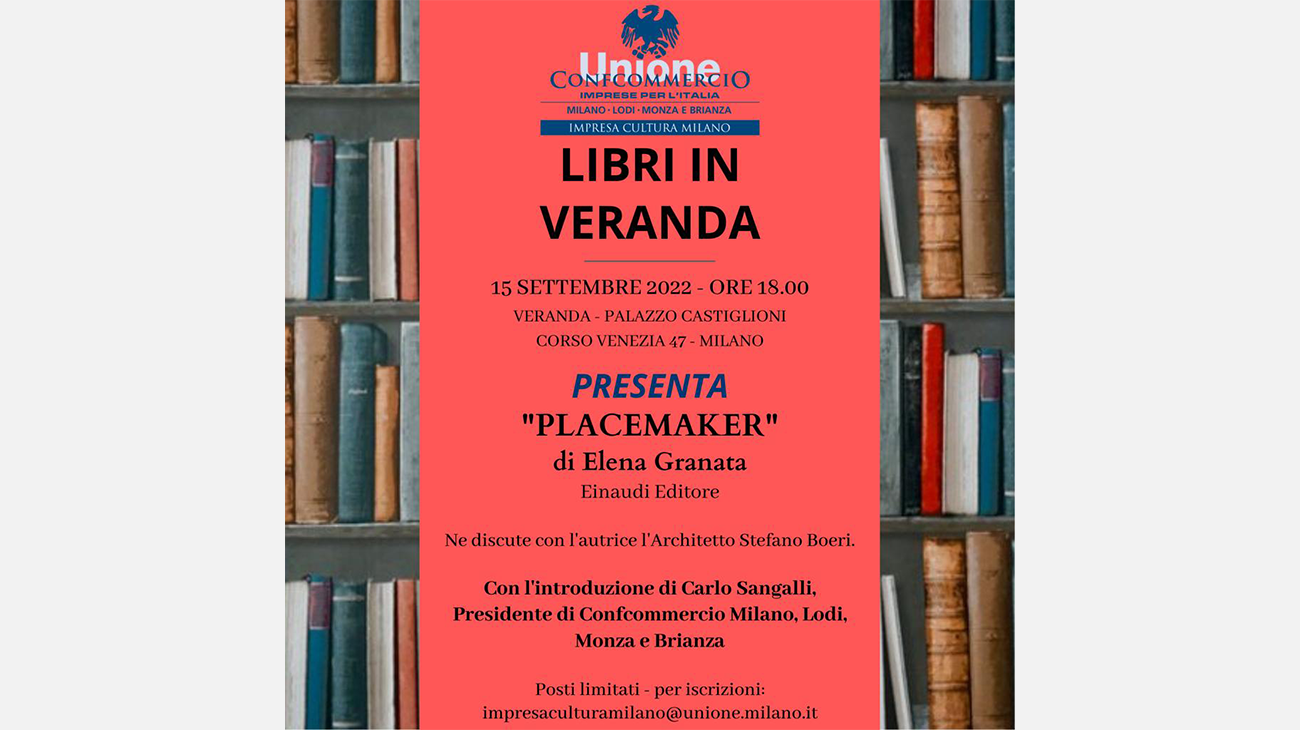 On September 15, at 6 p.m. at the Veranda of Palazzo Castiglioni in Milan, the book Placemaker, published by Einaudi Editore and written by Elena Granata, professor of Urban Planning at the Department of Architecture and Urban Studies at the Politecnico di Milano, is presented.
Part of the Libri in Veranda initiative, the event includes a dialogue between the author and Stefano Boeri starting from the themes raised by the book: a new way of designing urban spaces and sites by rethinking the relationship between city and nature, between full and empty spaces, between services, mobility and community needs.
The talk is introduced by Carlo Sangalli, president of Confcommercio Milano, Lodi, Monza and Brianza.