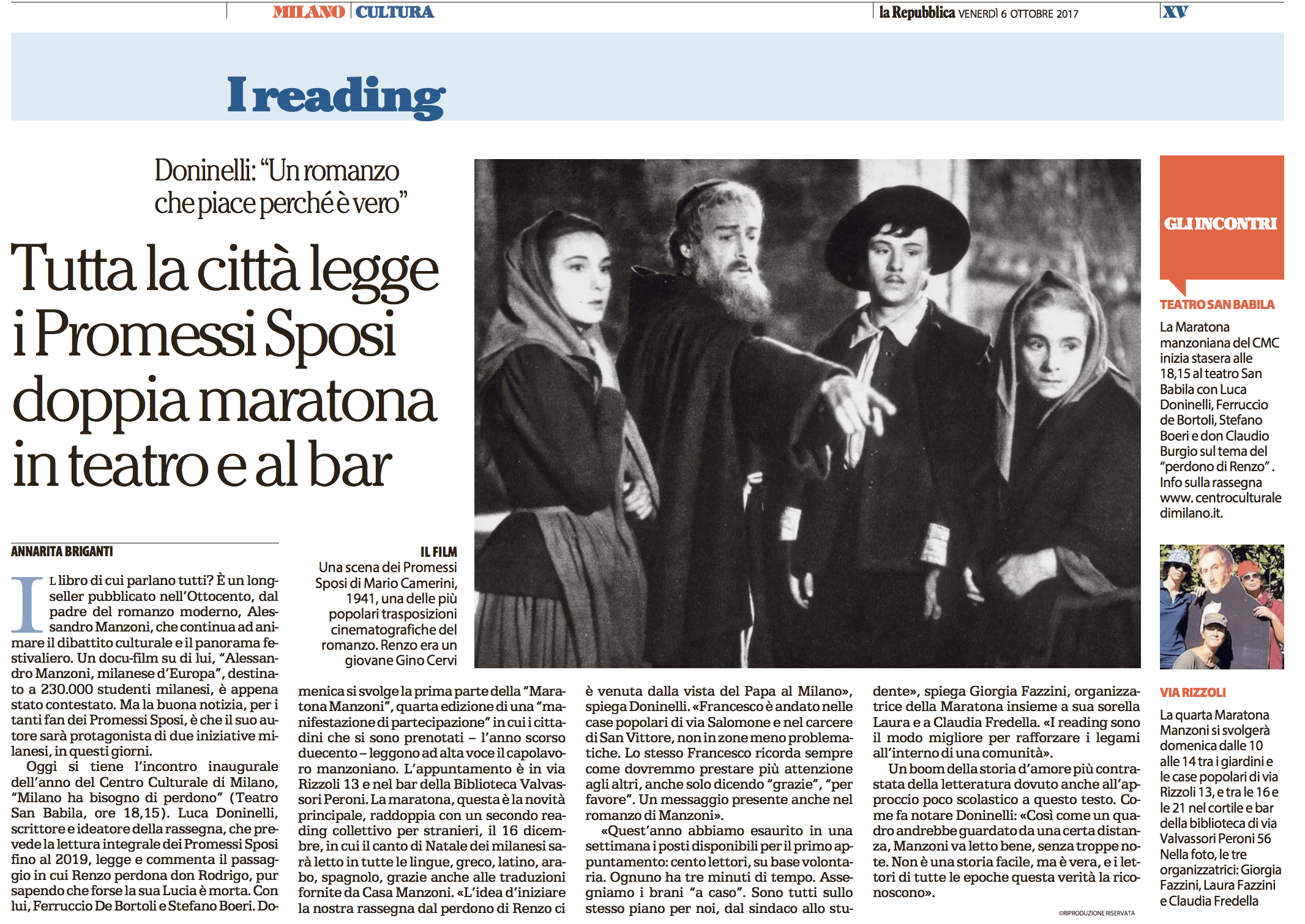 October 6th, 2017
A book of the XIX century, father of the modern novel, written by Alessandro Manzoni: The Betrothed 
continues to animate the cultural debate and today is the central theme of the event "Milan needs forgiveness" (Theatre San Babila, 6,15 pm). This is the title of the opening of the year of the Cultural Centre of Milan, with Luca Doninelli, writer and creator of the review, which aims to complete the reading of The Betrothed 
 until 2019. Doninelli reads and comments on the passage in which Renzo forgives Don Rodrigo, even if his Lucia might be dead. With Him, Ferruccio De Bortoli and Stefano Boeri.
Sunday is the first part of the " Manzoni Marathon", fourth edition of a "participation event" with citizens reading the masterpiece aloud.
A boom in the most contentious love story of literature due to the little approach to this text. Doninelli: "As a picture should be looked at from a distance, Manzoni has to be read well, without too many notes. It's not an easy story, but it's true, and the readers of all age know this truth".