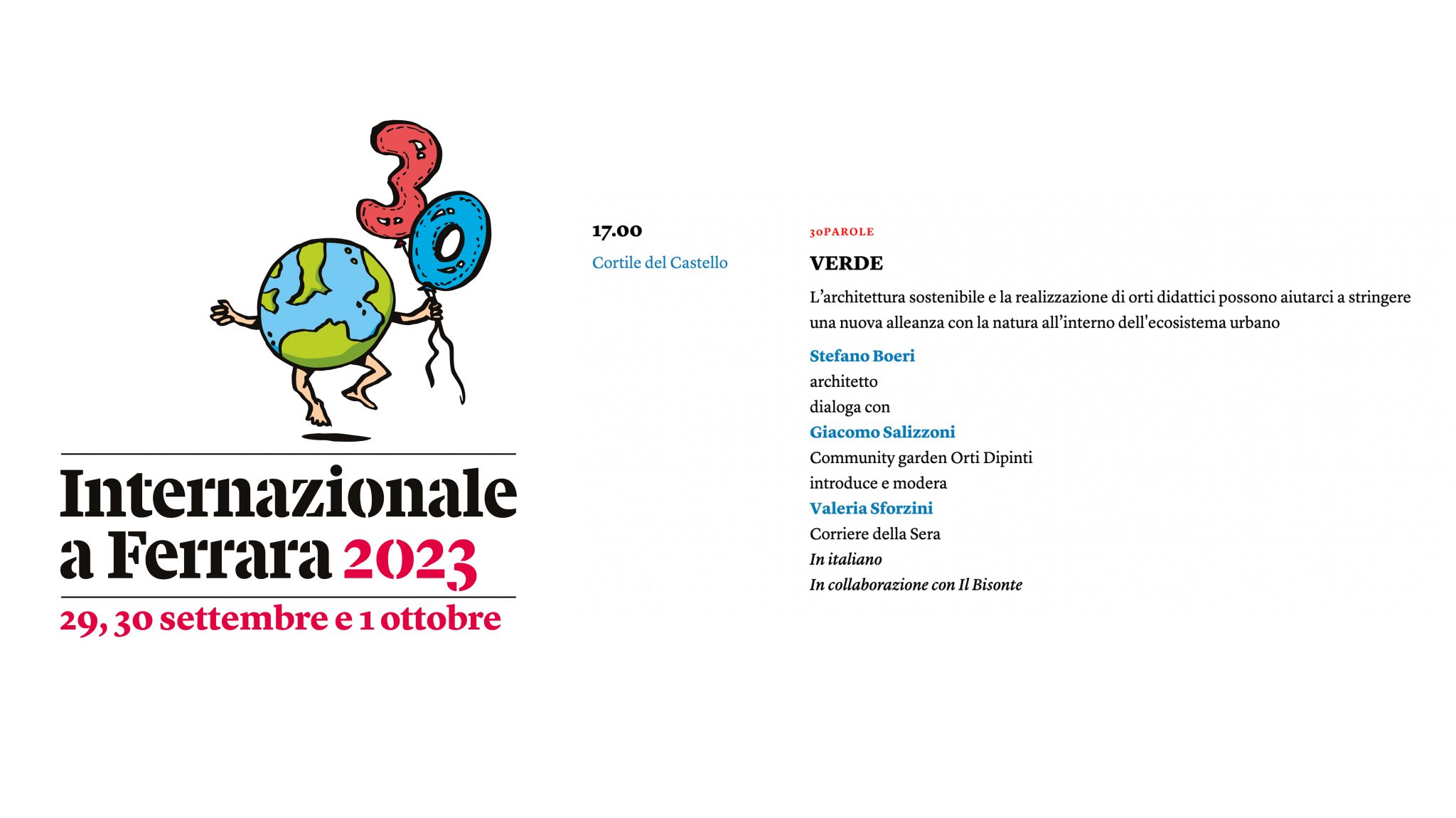 From September 29th to October 1st, Internazionale a Ferrara is held, a journalism festival organised in the Emilian city, in collaboration with the Municipality of Ferrara, Arci Ferrara, the IF Association and the magazine Internazionale, with the participation of Stefano Boeri.
The festival includes meetings, debates, workshops, and screenings among journalists, writers, photographers, and artists from all over the world. On Friday September 29th at 5 p.m. in the Cortile del Castello, there will be a GREEN meeting, in which Stefano Boeri dialogues with Giacomo Salizzoni, Community garden Orti Dipinti.
The dialogue focuses on the techniques and methods whereby sustainable architecture and the creation of community gardens can help us forge a new alliance with nature within the urban ecosystem.
Indeed, integrating living nature into the city environment has become one of the main challenges to combat the consequences of climate change: urban forestation is the cheapest and most effective way to shade cities, absorb carbon dioxide and polluting particles, produce oxygen and, in general, generate more liveable conditions for the community and citizens.
Introduced and moderated by Valeria Sforzini, journalist for Corriere della Sera.
The meeting has free admission and is held in Italian.
For more information and the full programme: https://www.internazionale.it/festival/programma/2023