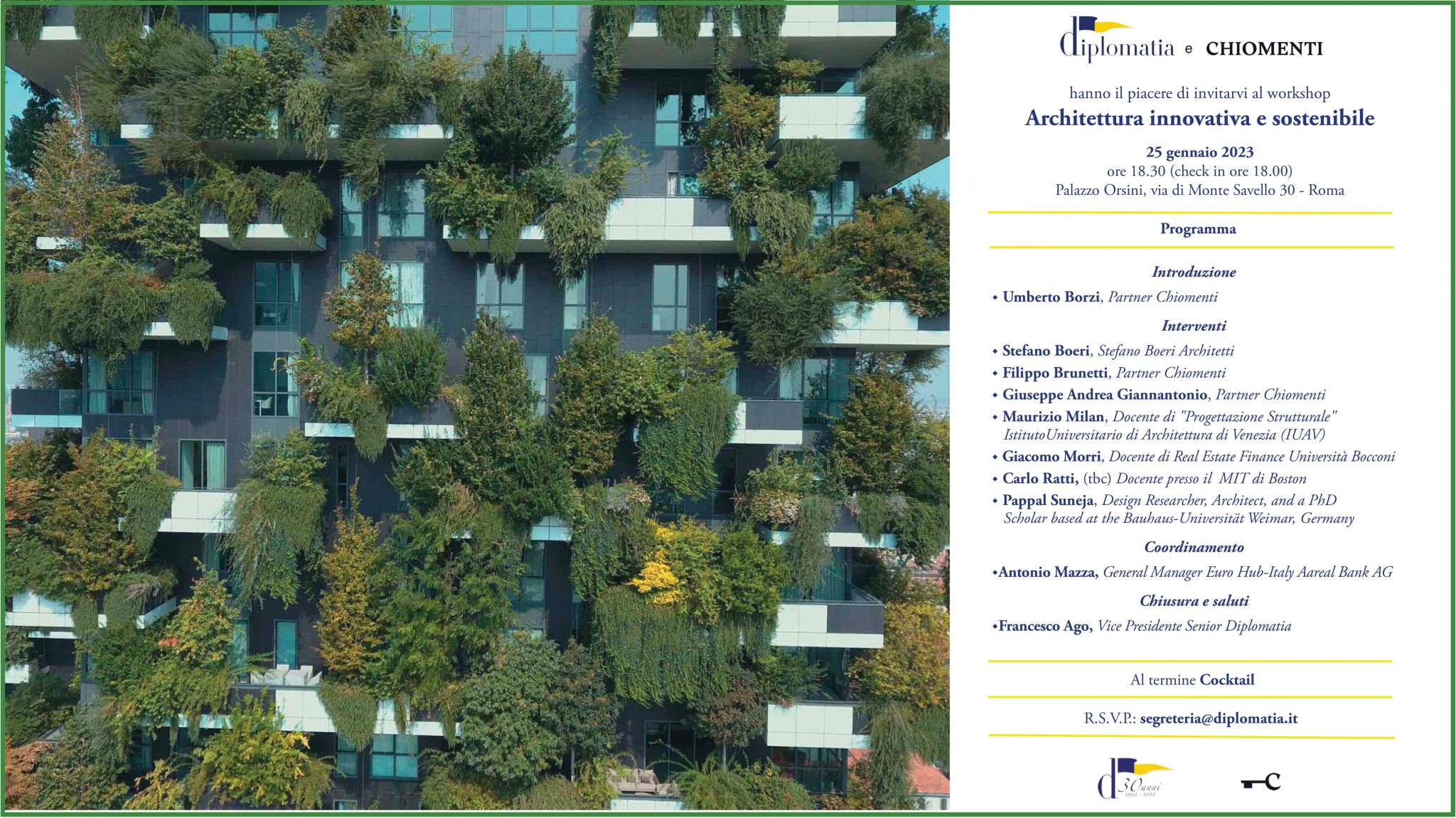 On Wednesday 25 January, at Palazzo Orsini in Rome, the workshop Architettura innovativa e sostenibile (Innovative and Sustainable Architecture) is presented, organised by Diplomatia and the law firm Chiomenti, focusing on ecological and economic aspects in architecture and design.
At 6.30 p.m., after an introduction by Chiomenti partner Umberto Borzi, Stefano Boeri intervenes online presenting the most important works of the Stefano Boeri Architetti studio that focus on living nature and the multiplication of biodiversity in cities.
Other speakers: Filippo Brunetti, Partner at Chiomenti; Giuseppe Andrea Giannantonio, Partner at Chiomenti; Maurizio Milan, Professor of "Structural Design" at the University Institute of Architecture of Venice (TUAV); Giacomo Morri, Professor of Real Estate Finance at Bocconi University; Pappal Suneja, Design Researcher, Architect, and a PhD Scholar based at the Bauhaus-Universität Weimar, Germany. Moderator: Antonio Mazza, General Manager Euro Hub-Italy Areal Bank AG.