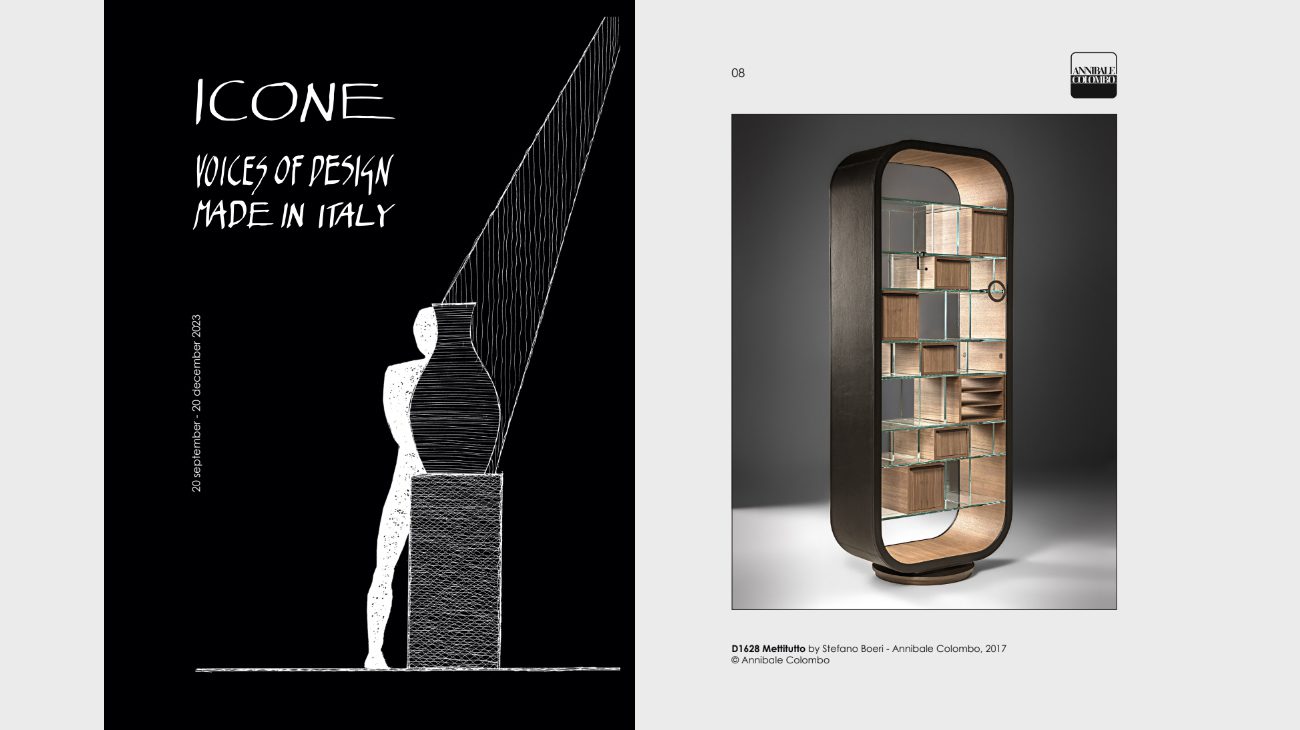 Promoted by the Embassy of Italy in the State of Qatar, the exhibition ICONS: Voices of Design Made in Italy, curated by Rossana Orlandi and designed by architect Lucio Micheletti, is being held at Qatar Museums from September 20th to December 23rd, 2023. The exhibition introduces the audience to the works of Italian designers who have made history in international design. Among cutting-edge digital technologies, advanced lighting, and sound, one of the featured items is Mettitutto, designed by Stefano Boeri Architetti – under the guidance of Giorgio Donà – for the company Annibale Colombo.
The reinterpretation of a piece of furniture that like the sideboard is typical of Italian domestic tradition,  the Mettitutto is a "threshold device" that can absorb a vast number of our everyday objects. The design presents a rotating piece of furniture that can accommodate tools and accessories that need a temporary collection space when you come home, such as keys, gloves, sweets, cell phones, cables and charging plugs, earphones, wallets, glasses, hats, helmets, magazines, newspapers, parcels, letters, invitations and business cards. Made of wood, glass and leather, the storage unit is notable for its open shelving on both sides and the modular system of drawers and shelves. Available with or without recessed LED lights (also with USB sockets), the "family" is available in three sizes (190/150/110 cms in height) and can be customized with the glass in various colours and external and internal finishes for the body. There is also a choice of six different types of containers and drawers: each element can be placed at different levels of the cabinet or on individual shelves. Each drawer can be combined with one or more accessories, drawing on the vast range designed to optimize the storage of objects. The programme also includes a series of springs that can be inset into shelves in order to hang up all sorts of things.
For more information:
https://m7.org.qa/en/calendar/icone-voices-of-design-made-in-italy/
The news has also been covered byElledecor, Dentrocasa, Archiportale, Italian Network, Giornale Diplomatico, Gulf Times, STIR pad.