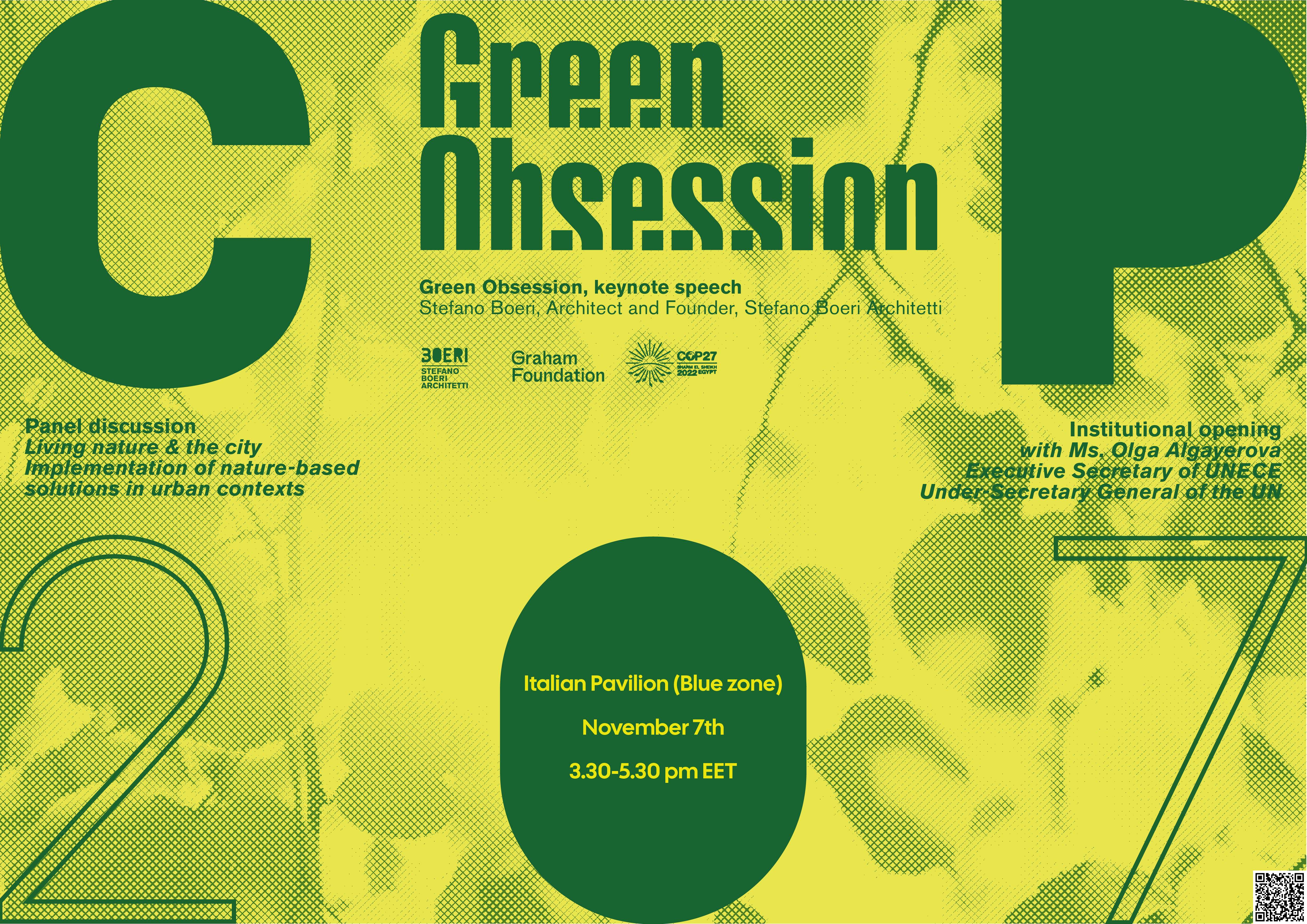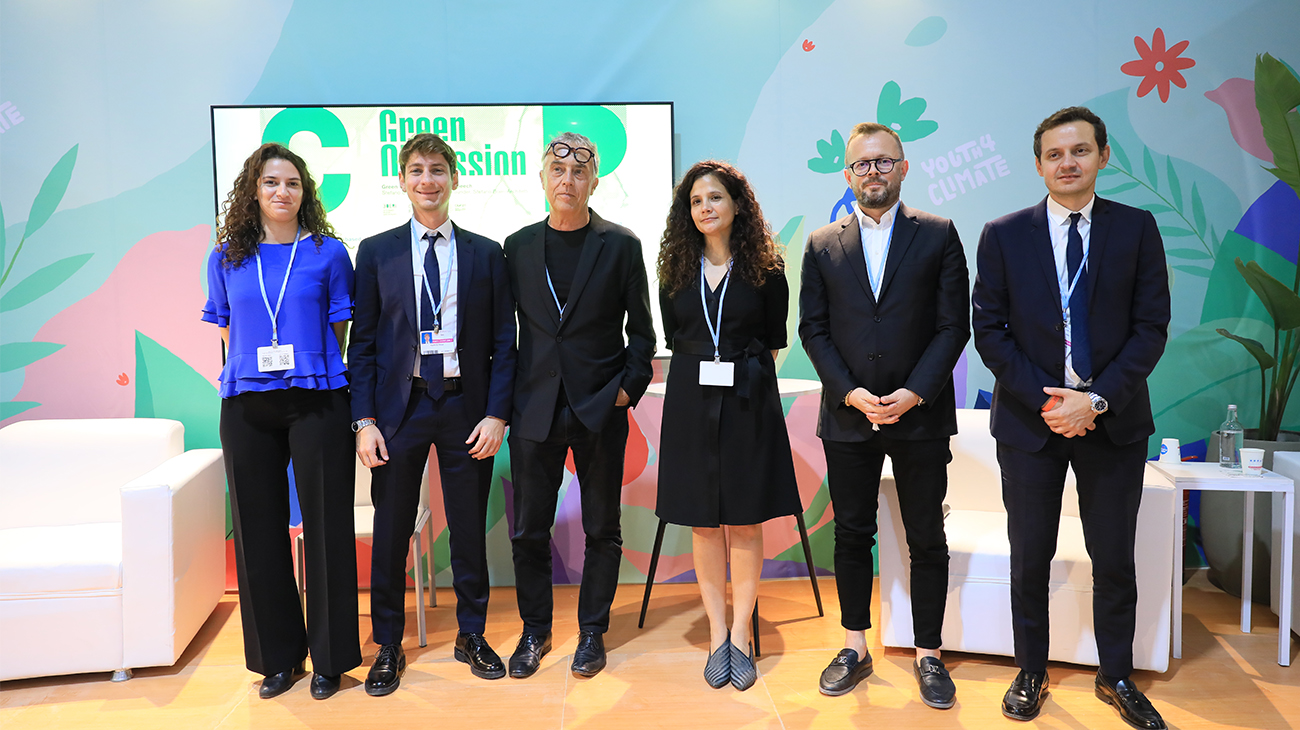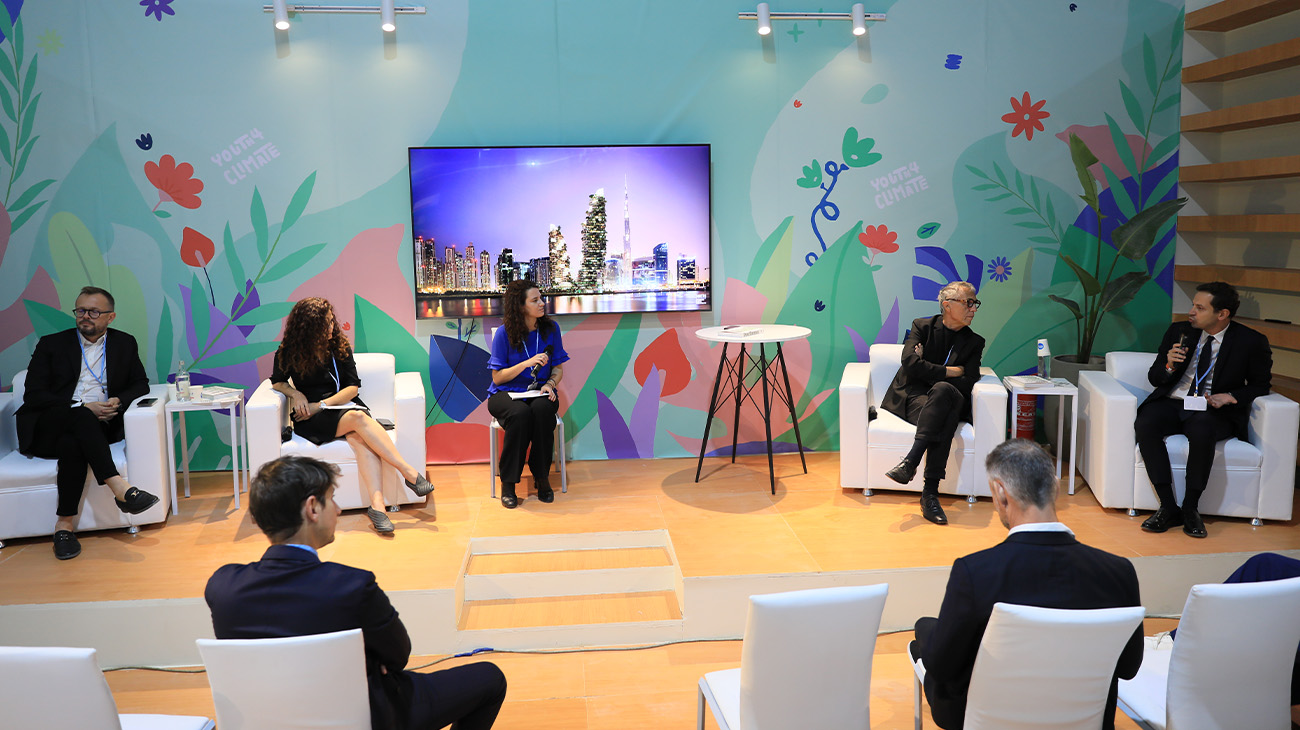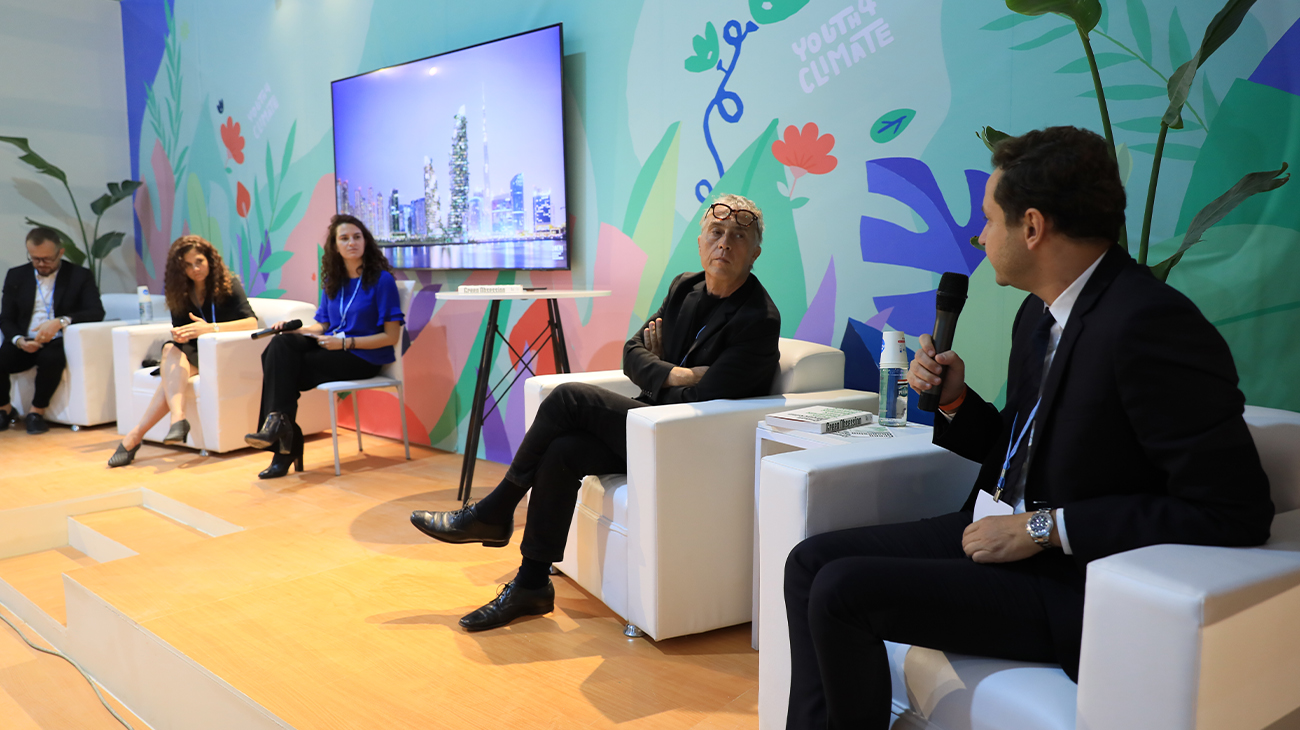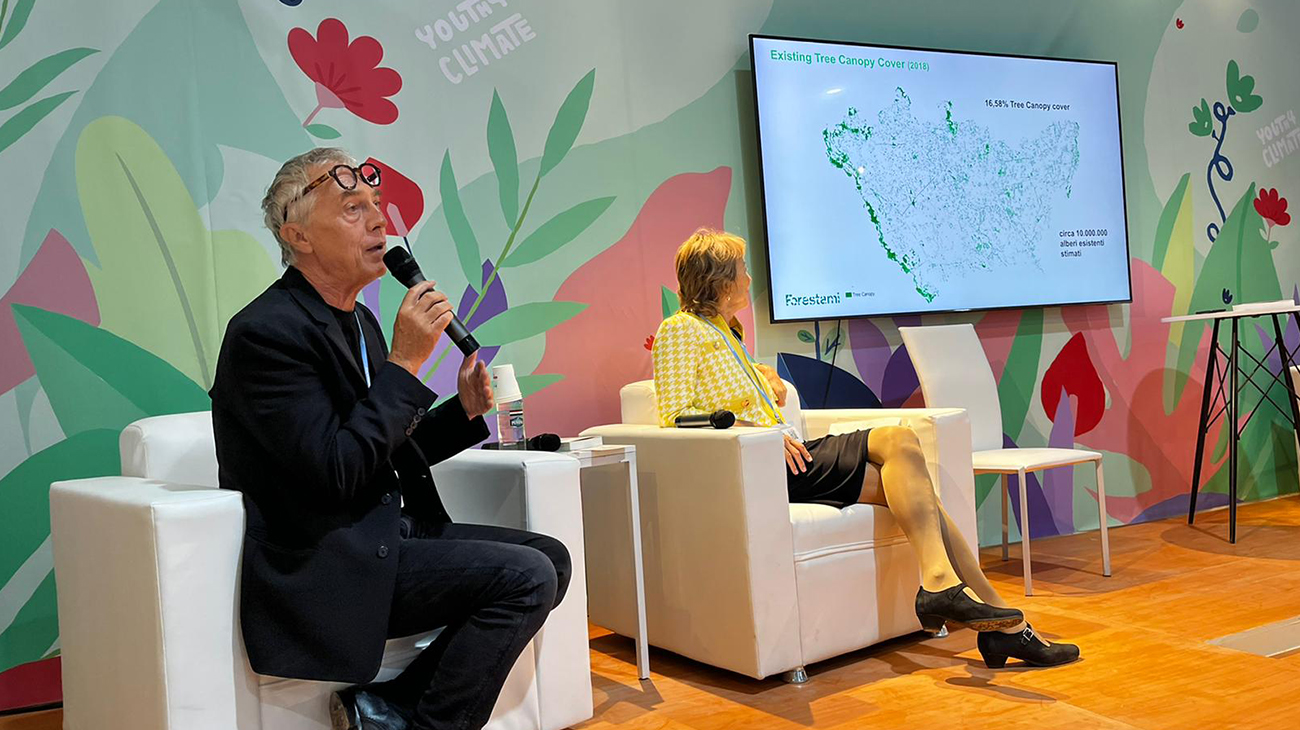 During COP27, the 2022 United Nations Climate Change Conference being held in Sharm el-Sheikh, Egypt, from 6 to 18 November, Stefano Boeri Architetti is participating with an event entitled Green Obsession. Trees Towards Cities,Humans Towards Forests, in cooperation with the Ministry of Ecological Transition within the Blue Zone.
On Monday 7 November, from 3.30 p.m., the programme includes an opening with institutional greetings in the presence of Ms. Olga Algayerova, Executive Secretary of UNECE and Under-Secretary General of the UN.
This will be followed by a keynote speech by Stefano Boeri focusing on the Green Obsession, the design approach that guides the work of our firm, towards a paradigm shift to be undertaken to counter the environmental crisis and in the perspective of the ecological transition.
In conclusion, a round table will be held on the theme City and Living Nature. Integration of nature-based solutions in urban contexts. Speaking for Stefano Boeri Architetti is Hana Narvaez, one of the firm's Directors. Moderator: Maria Lucrezia de Marco, Head of the Communication Department of Stefano Boeri Architetti.
For more information: https://cop27.eg/#/
For the complete programme of the Italian Pavilion: https://www.mite.gov.it/comunicati/cambiamenti-climatici-l-italia-protagonista-alla-cop-27-egitto
What is the COP and why is it important?
The Conferences of the Parties (COPs), United Nations summits attended by the countries that signed the 1992 climate agreement, provide an opportunity for international governments to agree on measures to be taken to limit global temperature increases.
This will be the fifth time that a COP is being hosted in Africa, with the aim of focusing on the serious impacts of climate change on the continent – according to the IPCC, Africa is one of the most vulnerable regions of the world in terms of environmental crisis.
What topics are being addressed?
COP27 will focus on three main topics: reducing emissions; helping countries prepare for and cope with climate change through resilience and adaptation strategies; and ensuring developing countries receive technical support and funding to address the environmental crisis and its effects.
For these reasons, participation in the Climate Change Conference is a unique opportunity to present a vision of the near future that takes into account aspects of contemporary climate challenges, especially in areas of our planet that are more fragile to climate change and its consequences.
For more information: https://www.bbc.com/news/science-environment-63316362