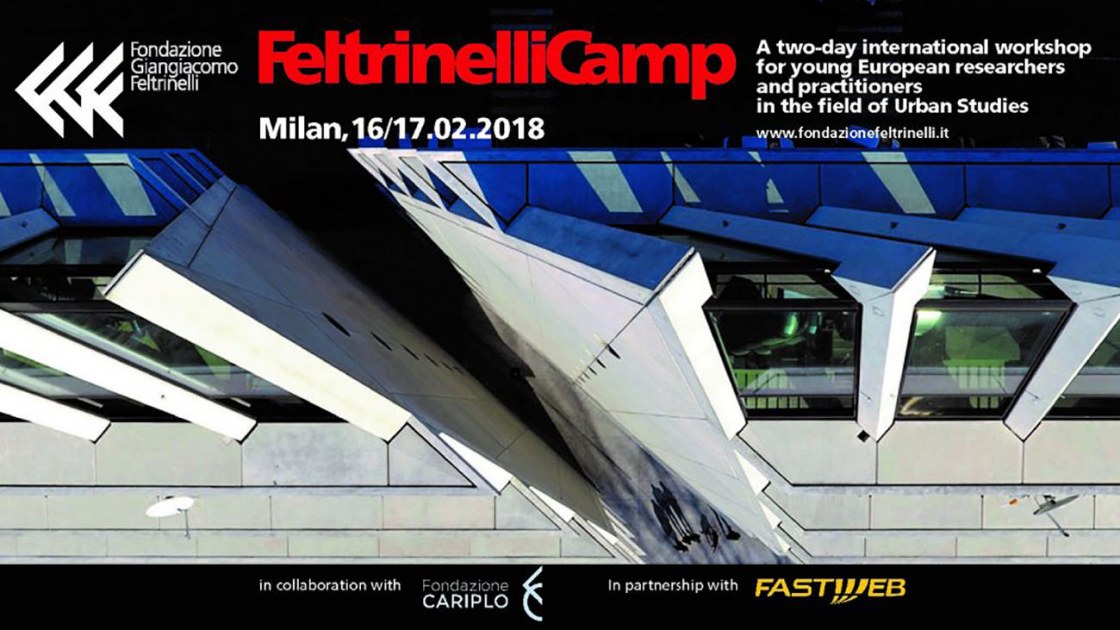 February 16th, 2018
On February 16th and 17th, a two-days international workshop about urban studies will take place in Milan at Feltrinelli Camp, Fondazione Giangiacomo Feltrinelli in Viale Pasubio, 5. The goal of the Camp is to promote a high-level scientific exchange between young researchers and professionals with different disciplinary and geographical backgrounds, stimulating the debate on various issues related to urban transformations.
On February 17th from 18.00 to 19.00, Stefano Boeri will take part in the final session – Research and urban policy making: an open discussion – with the presence of experts and politicians, such as Pierfrancesco Maran (Urban Planning, Green and Agriculture Councilor of the Municipality of Milan), Marcello Balbo (Professor of Urban Planning at IUAV) and Anna Prat (Responsible Manager of the Suburb Development Planning of the Municipality of Milan). Boeri and the participants will share their ideas about the city and its social, economical and environmental transformations in the european urban contexts.
Program
Saturday, february 17th
15.00 – 16.00
Living with Hyper-Diversity: New Policy Challenges and Opportunities in European Cities
Lecture by Mike Raco.
18.00 – 19.00
Final session – Research and urban policy making: an open discussion
With Pierfrancesco Maran, Stefano Boeri, Marcello Balbo, Anna Prat.
19.00
Final work
Research for public: From Feltrinelli Camp towards About a City
Massimiliano Tarantino.