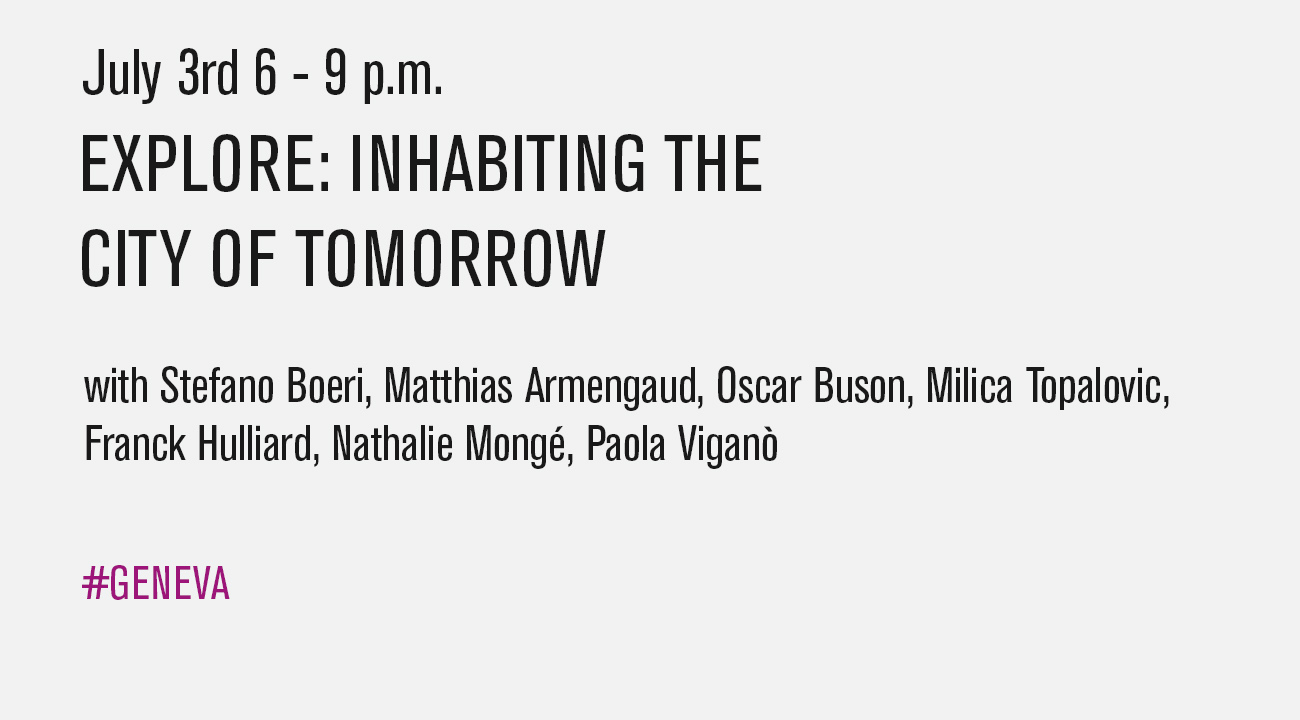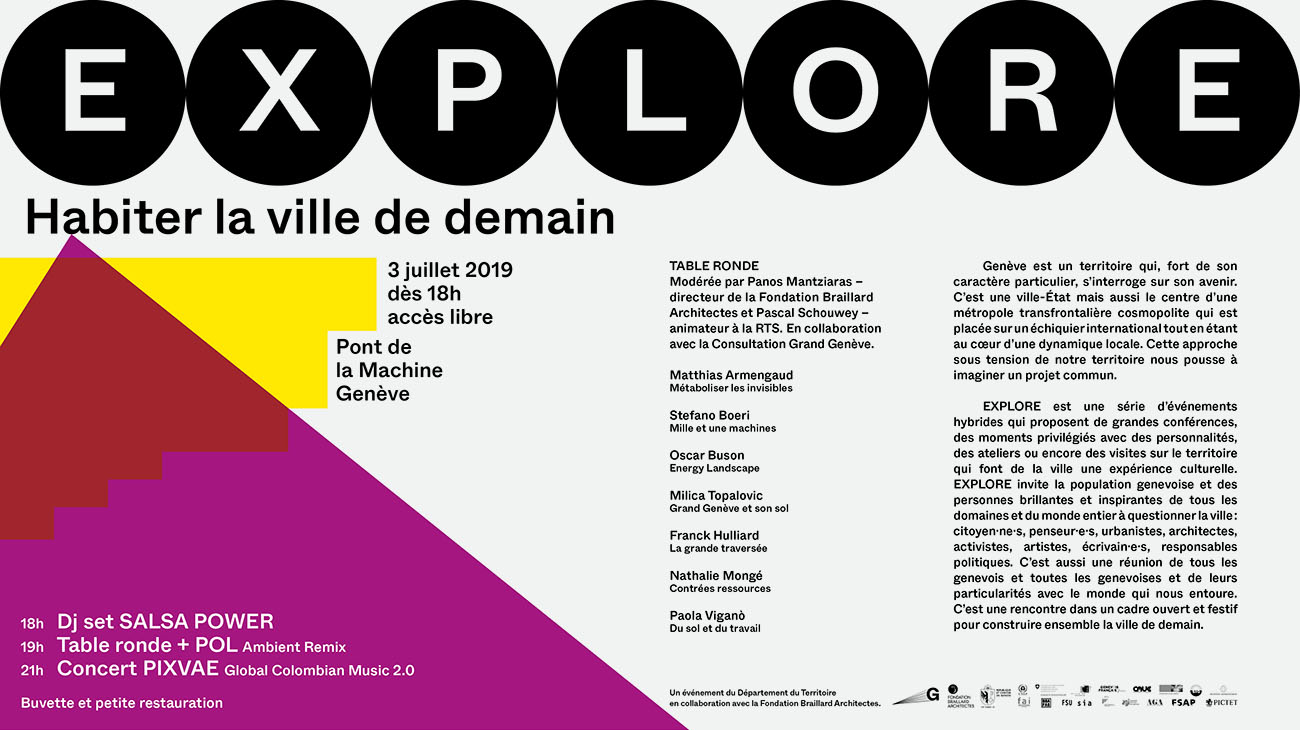 On Wednesday, July 3, the Espace Omnisports du Salève in Geneva will welcome the event entitled "Explore: Habiter la Ville de Demain" (Inhabit the City of Tomorrow). At 10.30 a.m., Stefano Boeri is going to present the work Mille et une machines (Thousand and one machines) together with Baukuh, Saas Sàrl, Transsolar and Michel Desvigne paysagiste.
At 6 p.m., Boeri will take part to the Round Table Pont de la Machine Genève (Bridge of the Machine Geneva)" -which will be open to the general public- together with Matthias Armengaud, Oscar Buson, Milica Topalovic, Franck Hulliard, Nathalie Mongé and Paola Viganò.
Explore: Habiter la Ville de Demain is a series of events that offer professional conferences, special meetings, workshops and researches on the territory that make the city become a cultural experience.
For more information:  www.exploregeneve.ch