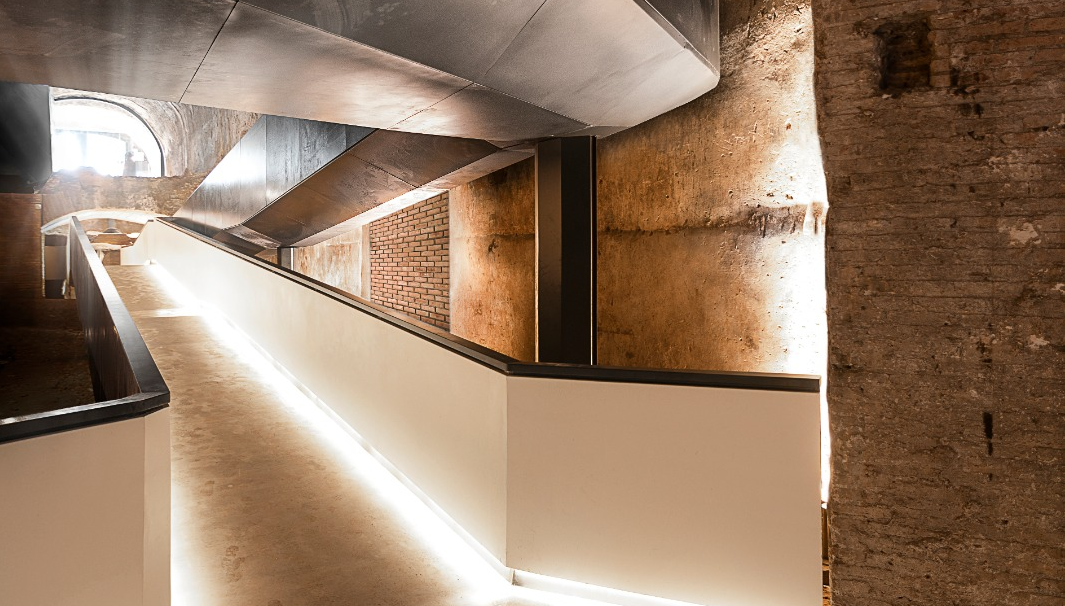 The Domus Aurea reopens to the public from 23 June 2021 – following the presentation to the authorities and the inauguration planned for Tuesday 22 – with a new entrance designed by Stefano Boeri Architetti. A walkway that creeps between the ruins, on the verge of touching them, and which arrives in the heart of the Octagonal Room. A visit tour of the monument full of novelties, and with an exhibition dedicated to Raphael and the extraordinary story of the discovery of its frescoed surfaces.
An extraordinary opportunity to discover the stratifications of the history and beauty of the underground spaces, being able to admire, during the gradual descent, the trajan vault above and the presence of thermal structures of other period.
The pedestrian walkway is inserted in the Gallery III and illuminated by a guideline of light that accompanies the visitor, suggesting the idea of a path between the ruins, ideally concluded by the large oculus of the vault of the Octagonal Room, the final destination of the itinerary.