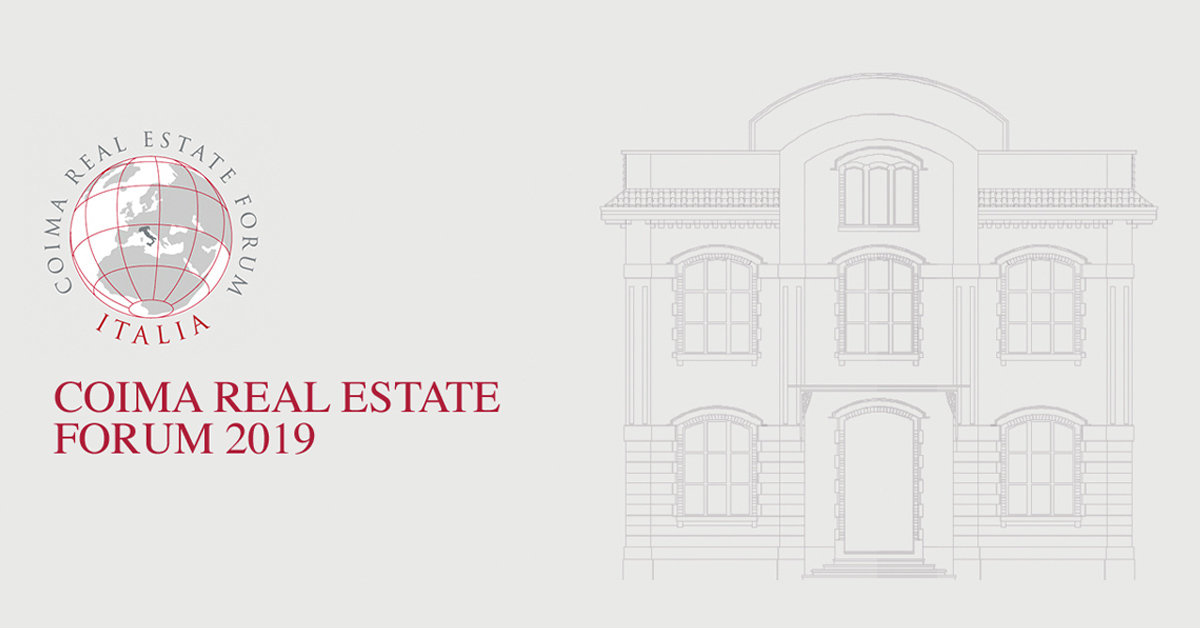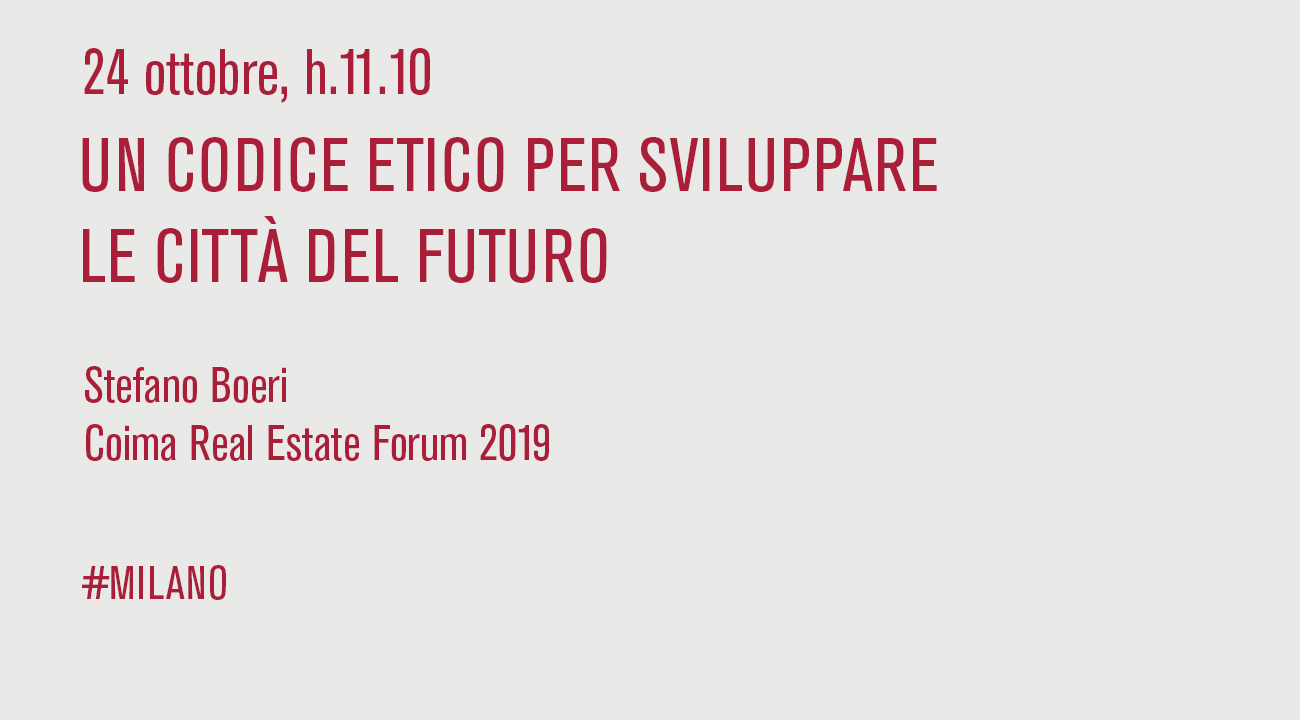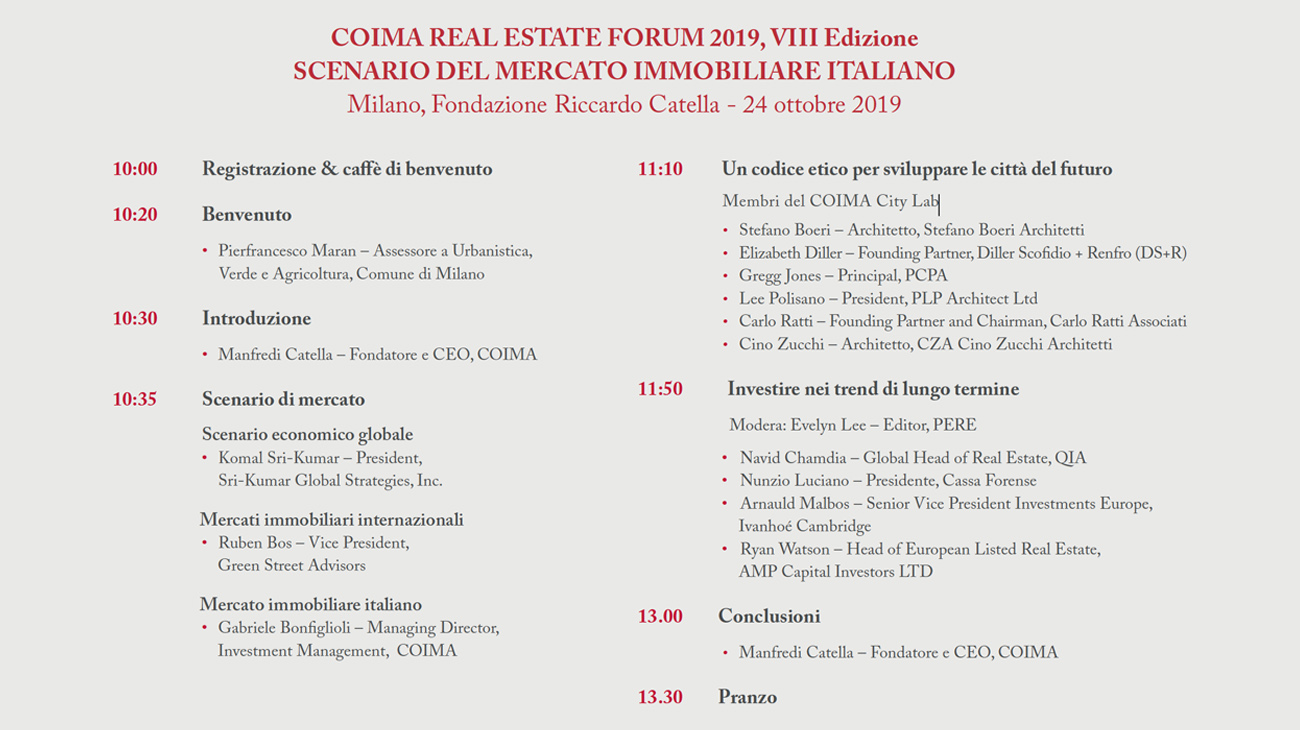 On October 24th, Stefano Boeri Architetti takes part in the COIMA Real Estate Forum, aimed at presenting and discussing the scenario of the Italian real estate market.
The eighth edition of the event, dedicated to institutional investors, takes place at the Riccardo Catella Foundation and presents topics such as the global economic scenario in relation to the real estate market, urban planning ethical codes and long-term investments.
The session in which Stefano Boeri takes part, entitled A code of ethics to develop cities of the future, takes place at 11:10 am and also sees participants in the debate:
Elizabeth Diller, Founding Partner di Diller Scofidio + Renfro (DS+R);
Gregg Jones, Principal, PCPA;
Lee Polisano, President, PLP Architect Ltd;
Carlo Ratti, Founding Partner and Chairman, Carlo Ratti;
Cino Zucchi, Architect, CZA Cino Zucchi Architetti.
For more information and contacts, see the link: http://www.coima.com/_IT/coima-real-estate-2019.php