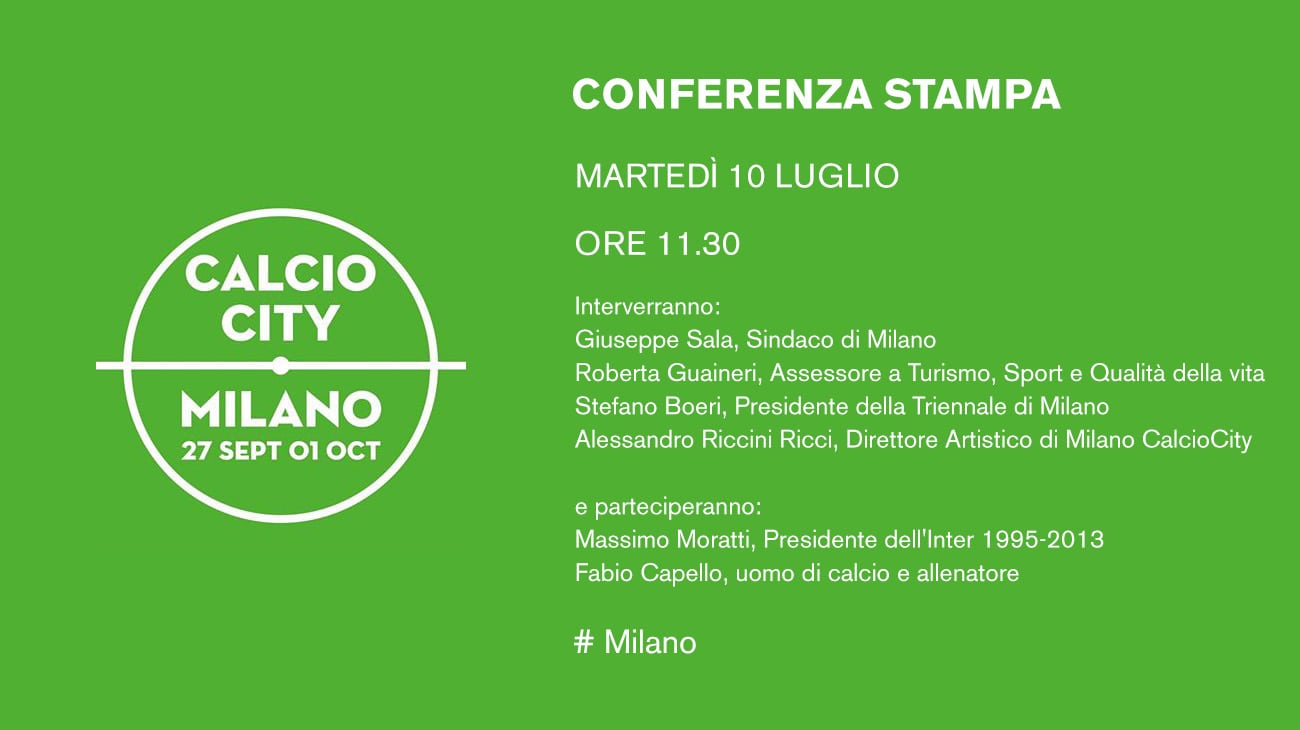 On Tuesday, July 10th, at 11.30 am the Municipality of Milan presents Calcio City 2018, an event dedicated to football in all its shapes and expressions.
"I dream, for some days a year, the entire city playing football everywhere, from churchyards to squares. I learned to play in the churchyard of Sant'Ambrogio and I believe that making football alive, even in the areas of the city which are less involved, is important", Stefano Boeri tells the reasons of the invention of this event, when he was Culture Councillor.
The event will take place at Palazzo Marino at 11.30 am.
Among the speakers:
Giuseppe Sala, Mayor of Milan
Roberta Guainieri, Councillor for Tourism, Sports and Life Quality
Stefano Boeri, President of La Triennale di Milano
Alessandro Riccini Ricci, Art Director of Milan CalcioCity
Guests:
Massimo Moratti, Inter President, 1995-2013
Fabio Capello, Coach