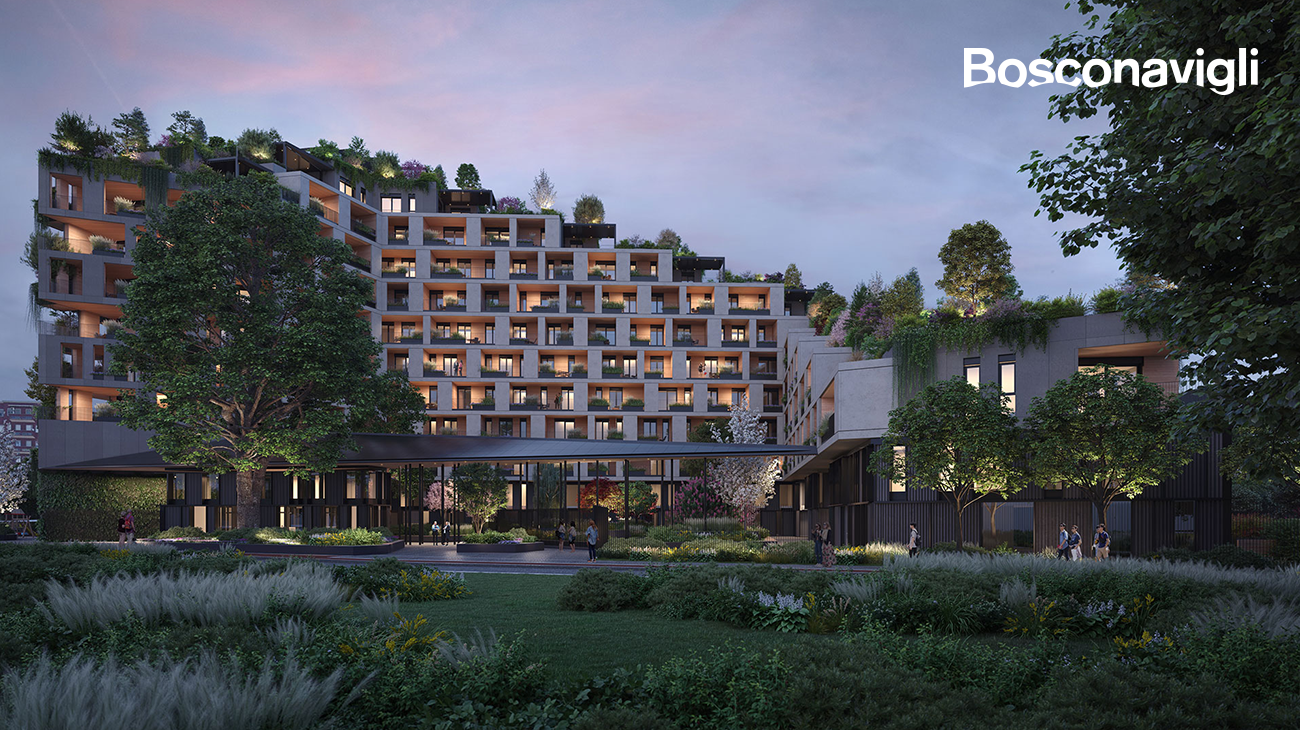 The construction site for the Bosconavigli project begins, after the completion of land reclamation, excavation and perimeter piling to support the area. The project, the idea of Stefano Boeri, is realized by Stefano Boeri Architetti and Arassociati with landscape design by AG&P greenscape.
The construction phase, entrusted to SMV Costruzioni, will be completed by the first half of 2025.
Designed as a unitary body enclosed in a courtyard, Bosconavigli stands on an area of more than 9,000 square meters and is surrounded and enveloped in greenery, enhancing the dialogue with the surrounding environment. In particular, the project is characterized by the presence of greenery, shrubs and trees on the facades and in the terraces and roof gardens distributed on the different levels of the building.
The news was also reported by international newspapers and websites, such as Urbanfile, New Atlas, Pedfire, GenxNewz, Build in Digital
Site update, January 2023: https://blog.urbanfile.org/2023/01/30/milano-san-cristoforo-cantieri-in-zona-gennaio-2023/