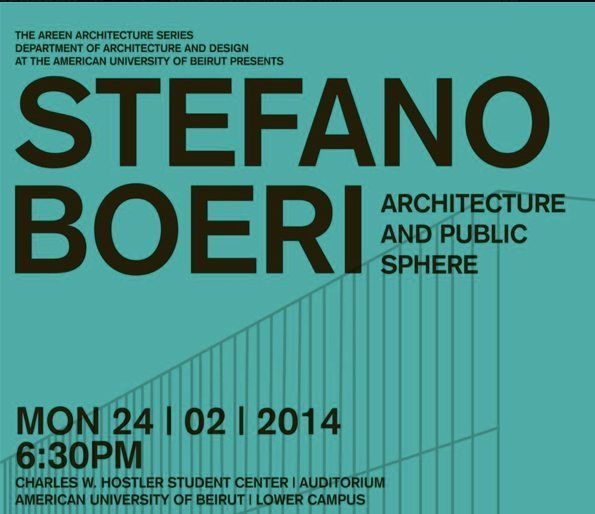 | | |
| --- | --- |
| Date: | February-24-2014 06:30 PM till February-24-2014 08:00 PM |
| Location: | Charles W. Hostler Student Center Auditorium |
| Contact Person: | [email protected] |
| Category: | Lecture |
The Areen Architecture Series
Department of Architecture and Design
invites you to a lecture
entitled 'Architecture and Public Sphere'
by Stefano Boeri
on Feb. 24, 2014, at 6:30pm, in Hostler Aud.
Stefano Boeri, born in 1956, studied architecture in Milan and in 1989 received his PhD from the IUAV, in Venice. He is an architect based in Milan and, between April 2011 and March 2013, has been appointed Executive Councillor for culture, design and fashion for Milan Municipality.
From 2004 to 2007 he was chief editor of the international magazine Domus, and from September 2007 to 2011 he edited the international magazine Abitare. Professor of Urban Planning at Milan Polytechnic, Boeri has been a guest professor at various universities, including Harvard University's Graduate School of Design (GSD, and the Berlage Institute. Since 2007 he is the director of the international festival of architectureFESTARCH.
He is the founder of Multiplicity, a research group devoted to the study of territorial transformations and of the different ways of observing and representing the city according to different disciplines.