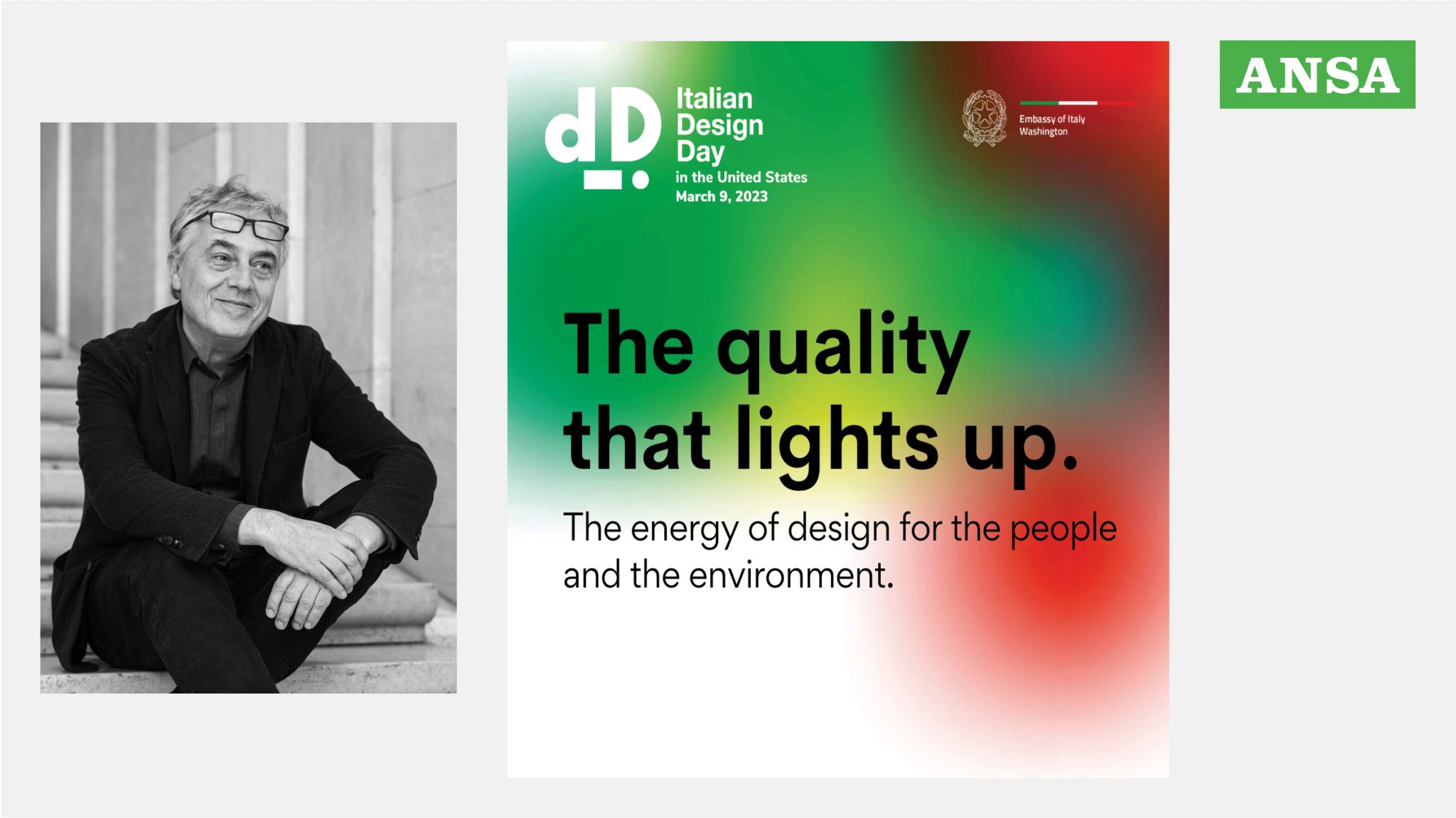 Ansa dedicates an article to "Technology and Tradition for Sustainable Architecture", the exhibition that opened today at the Italian Embassy in Washington, in the framework of Italian Design Day 2023.
The exhibition, organised by the Institute of Culture (IIC), is curated by Lavinia Fici Pasquina, associate professor at the School of Architecture of the Catholic University of America (CUA) in Washington DC, and presents the work carried out by students of the university during their study abroad programme in Rome.
The opening of the exhibition includes a video by Stefano Boeri, who illustrates the challenges of sustainable architecture and how it is possible to combine technology and tradition within urban contexts.
"The increasing heat in our cities, the melting of glaciers, are simply a warning: we must not waste one more minute in filling our cities with plants. Wherever possible, we need trees, shrubs, creepers that shade the places where we live and shelter us from the sun, that absorb the poison produced by traffic, that transform carbon dioxide (cities produce 75% of the total) into oxygen. Urban forestation is not an option but the most effective, economical and inclusive choice to counter the effects and root causes of climate change," concludes Stefano Boeri.
To read the full article: https://www.ansa.it/sito/notizie/mondo/news_dalle_ambasciate/2023/03/14/italian-design-day-a-washington-mostra-architettura-sostenibile_c2fc06af-671f-4885-aed1-7a2558d7085b.html
For more information: https://ambwashingtondc.esteri.it/ambasciata_washington/en/sala-stampa/dall_ambasciata/2023/03/italian-design-day-2023.html