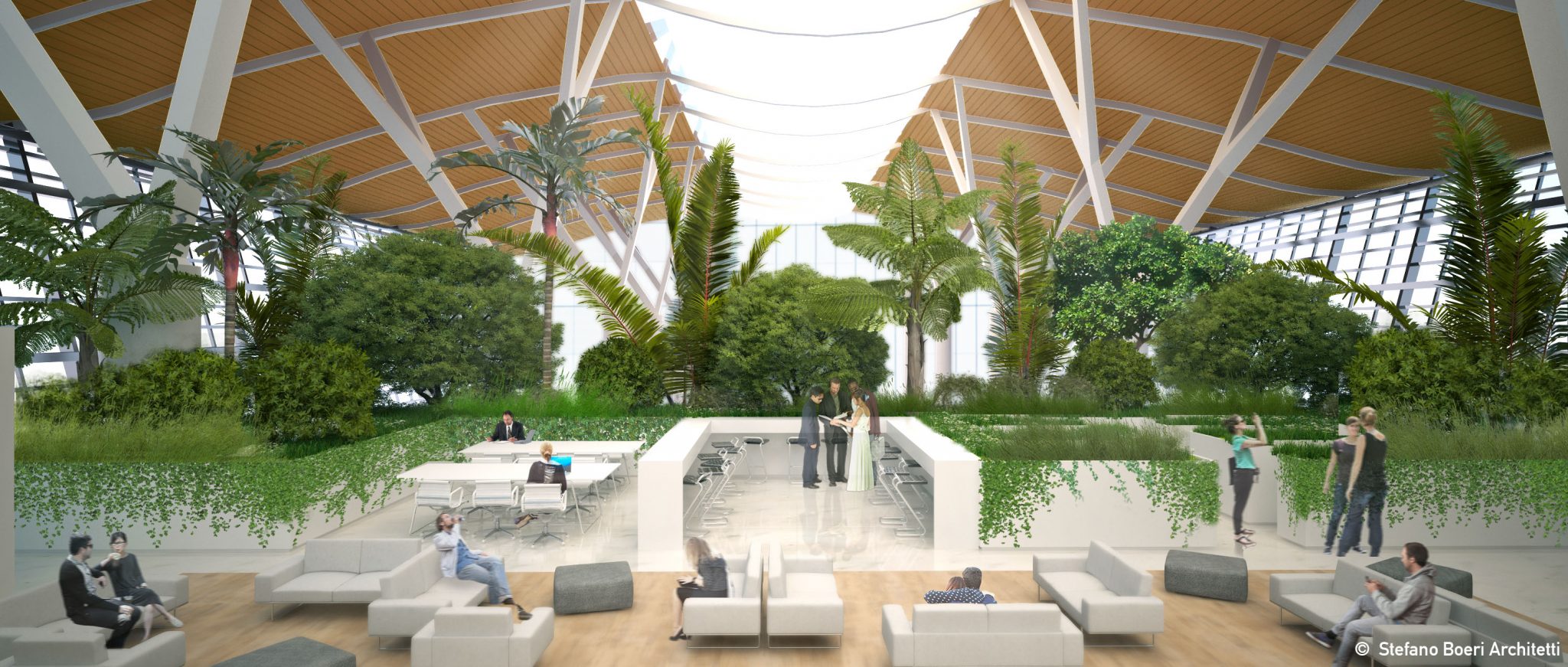 SBA CHINA HAS BEEN COMMISSIONED A PROJECT FOR THE INTERIOR DESIGN AND RENOVATION OF TWO AREAS OF THE PUDONG AIRPORT IN SHANGHAI, CHINA. 
The project intervenes in two of the airport terminals, creating in terminal 1 a Sky Jungle, a space dense of nature inside a commonly artificial and mineral environment, a mixture of trees, bushes and flowers integrated with the technical devices that regulate the fluxes of travellers; in this case the sky jungle works as an air cleansing device in which multiple activities happen. In terminal 2, an unicolour enclosed space dedicated to be a rest area  has been designed, with several private rooms, connecting to the exhibition room on the second floor.
SBA continues to imagine micro public spaces for decongestion, and distention of fluxes, Sky jungle and Underground Jungle are developed by the Founder Group and designed by Stefano Boeri Architects China.