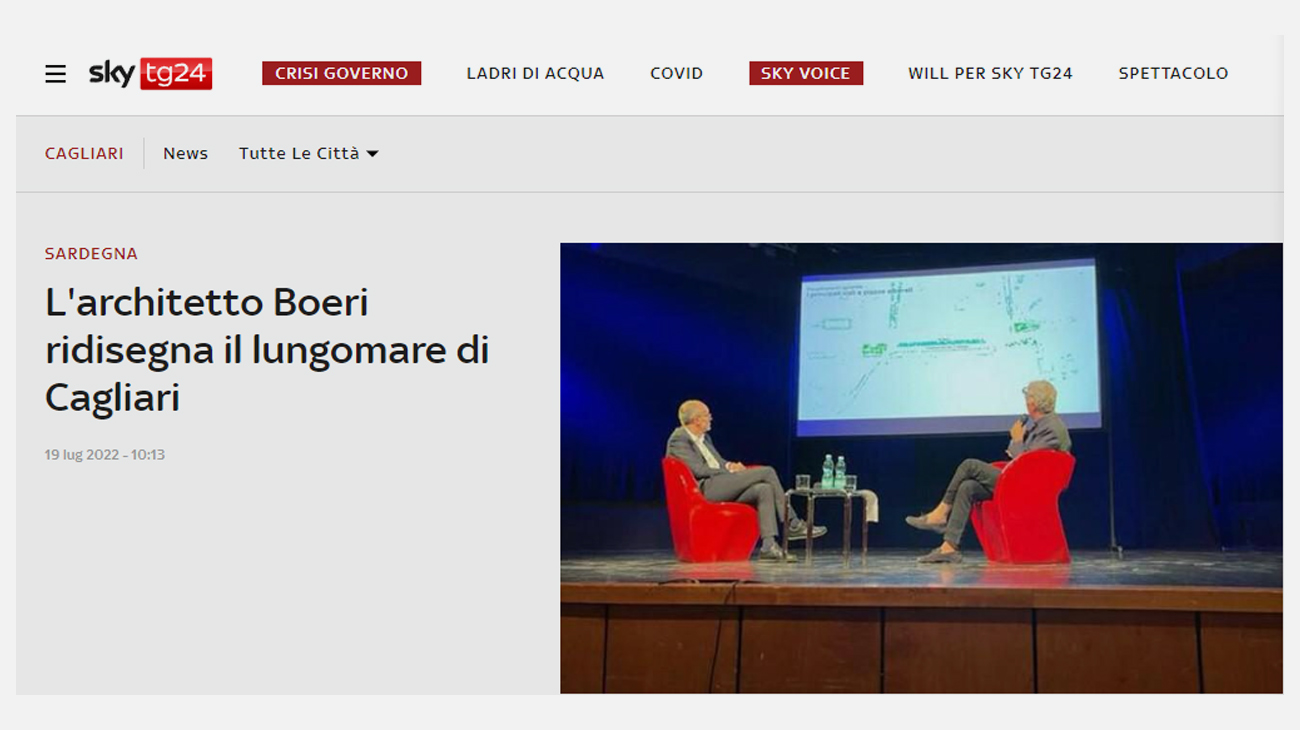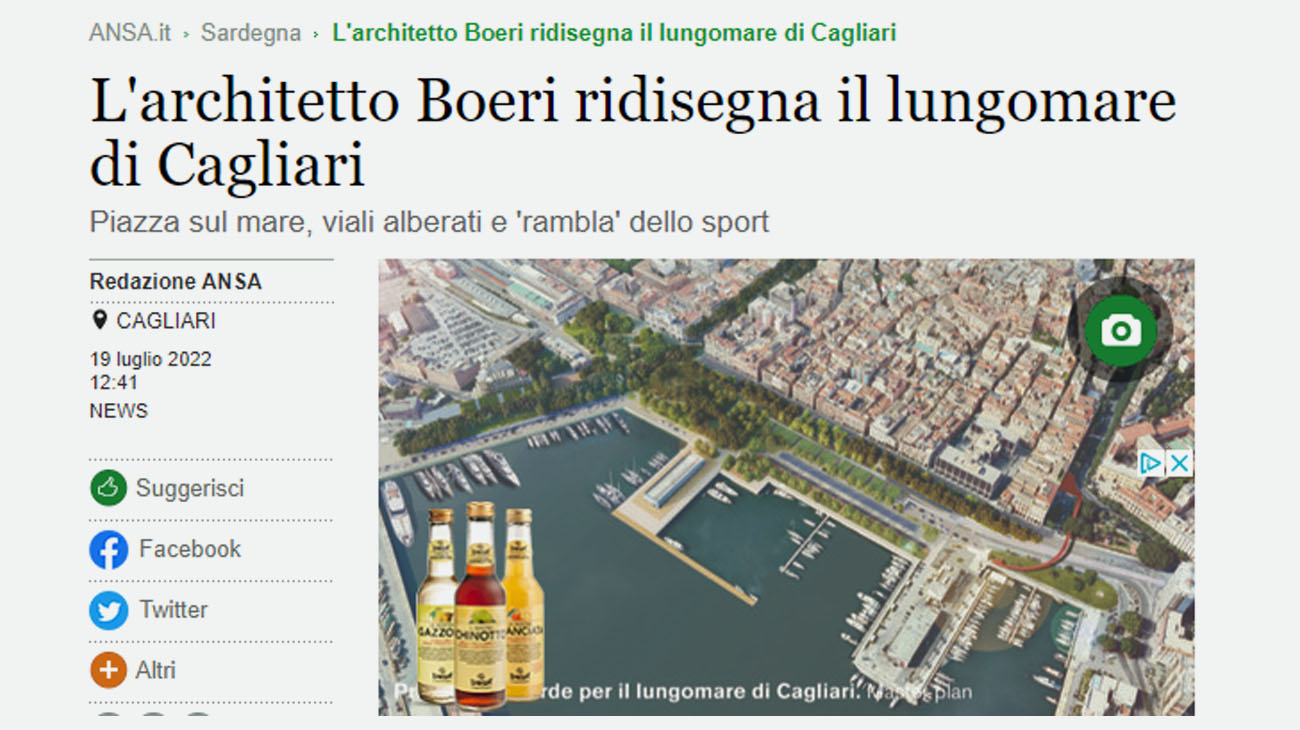 Tuesday 19 July is held the press conference of the project "A green promenade for the Cagliari seafront", with Paolo Truzzo (Mayor of Cagliari) and Stefano Boeri, at the Teatro Massimo in Cagliari.
The project –  realized by the temporary grouping of MATE Società Cooperativa, Stefano Boeri Architetti, StudioSilva, S.T.P., MIC-HUB, with the archaeologist Demis Massimiliano Murgia, following the tender won for the redefinition of Cagliari's waterfront – envisages the redevelopment of the promenade in Via Roma, an intervention on the waterfront of the Port and the redevelopment of Piazza Matteotti.
The masterplan also includes as suggestions a footbridge connecting Piazza Ingrao with the old port, renewed in its primary structures, and an intermodal transit hub near the railway station.
"Our project is a simple and achievable proposal to give the" white city "- a city that I love, one of the most beautiful city in the Mediterranean – a green and shaded promenade that brings it closer to the deep blue of the sea. It is a great challenge for Cagliari and its historic centre to establish a direct and pedestrian relationship with their port, we are happy for this contribution.I hope this project, reviewed and detailed with the help of institutions and citizens, wil become a commitment to be implemented in the coming years", says Stefano Boeri.
The project was taken up by numerous national newspapers such as ANSA, SkyTg24.