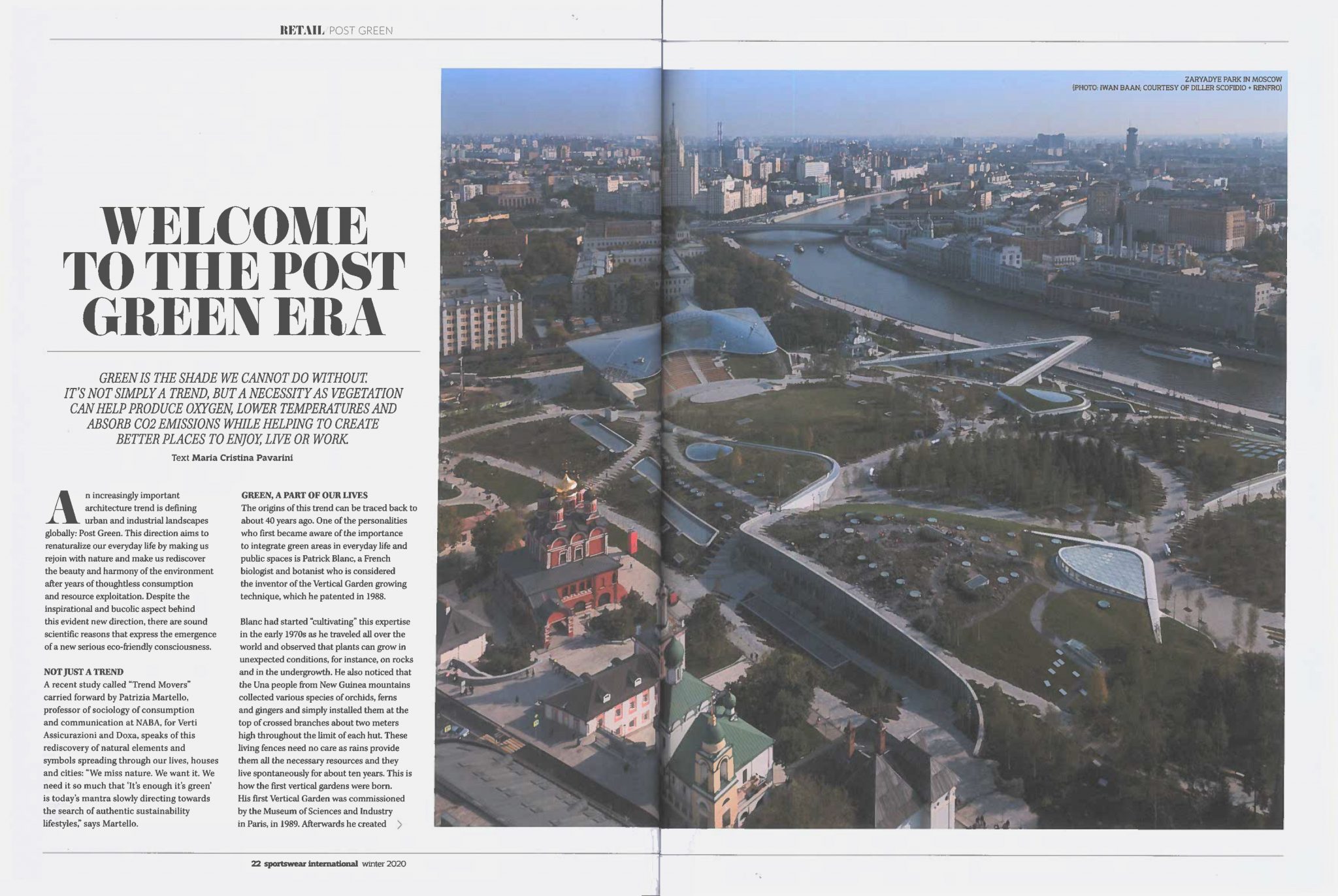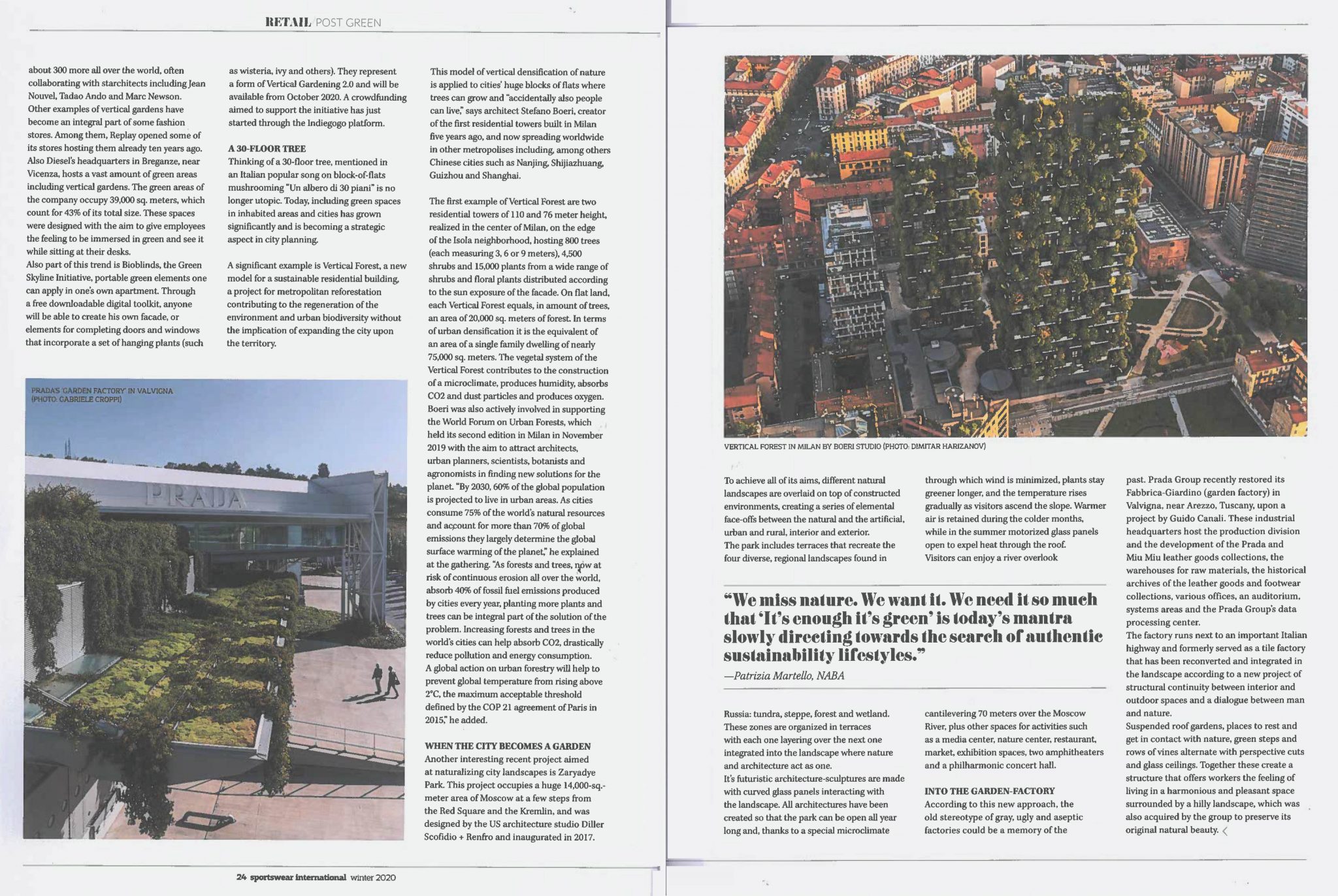 On Sportswear International a reflection on the importance of Green within urban planning and architecture inserted in a context in which green itself is not considered simply a trend but a necessity for the production of oxygen, the decrease of temperatures at soil and for the absorption of carbon dioxide, improving the quality of life in urban areas. With the aim of increasing the presence of nature by inserting it in the mineralized context, the green component in human existence comes from a long history of studies and research, with the participation of iconic figures such as Patrick Blanc, French biologist and botanist father of the first Vertical Garden, who often collaborated with architects of the calibre of Jean Nouvel, Tadao Ando and Marc Newson.
A new architecture able of accommodating trees, plants and shrubs within the design is Stefano Boeri's Vertical Forest in Milan, also considered as "Un albero di trenta piani" that stands out as a poster of Urban Forestry declined in the concept of building residential area that houses a green area of three hectares of green area.
To read the entire article, see issue 291 of Sportswear International magazine.