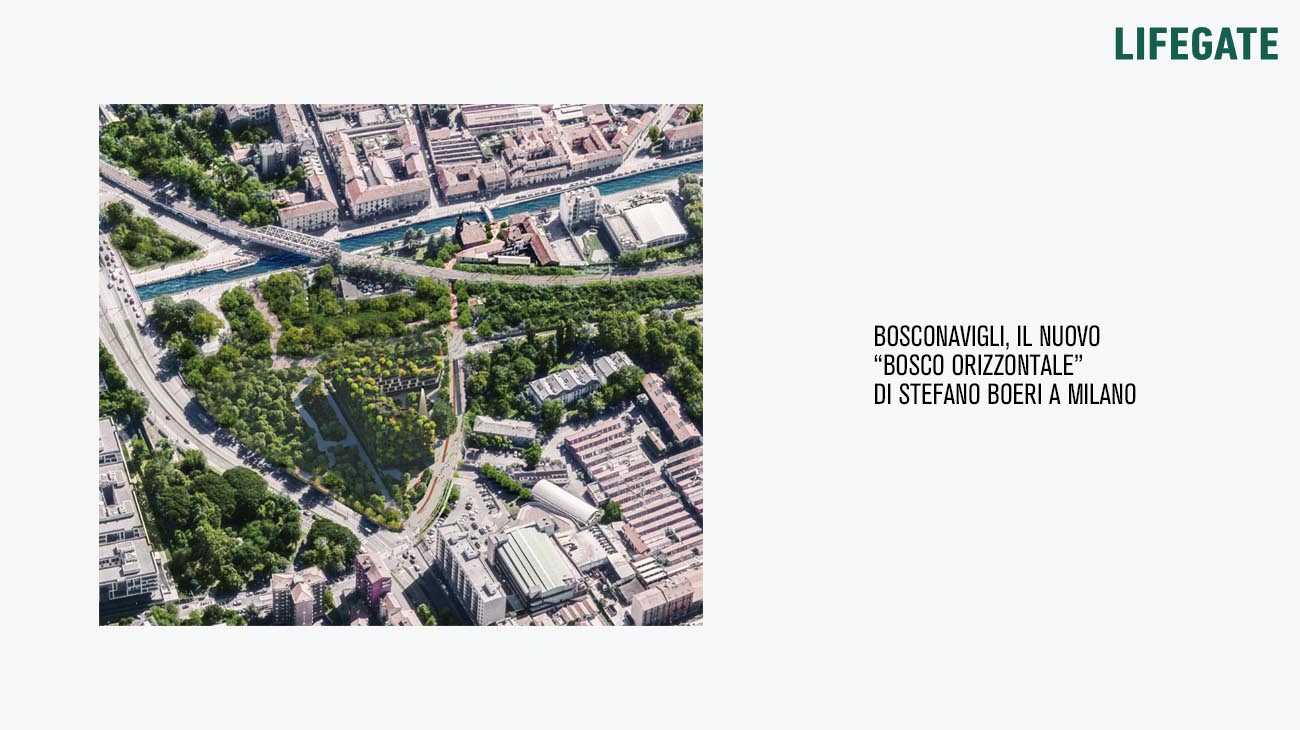 On Lifegate an article presents the Bosconavigli as the new "horizontal forest" that will connect the Tortona area with the Navigli, a residential ecosystem designed by Stefano Boeri Architetti, in collaboration with Arassociati and with the landscape design of AG&P greenscape.
The intervention develops by integrating the architectural canons of the traditional Milanese courtyard house and the contemporary dynamics of sustainability and usability of public and private spaces.
"After the success in the world of the Vertical Forest, we wanted to propose a declination of it that develops around a central courtyard and a centenary elm tree. Bosconavigli adds to the tree-lined facades the presence of plants on all roofs, transformed into green terraces. A new ecosystem with high biodiversity is developing along the Navigli, in the heart of the most authentic Milan", declares Stefano Boeri.
To read the entire article, follow the link: https://www.lifegate.it/bosconavigli-bosco-orizzontale-stefano-boeri-milano