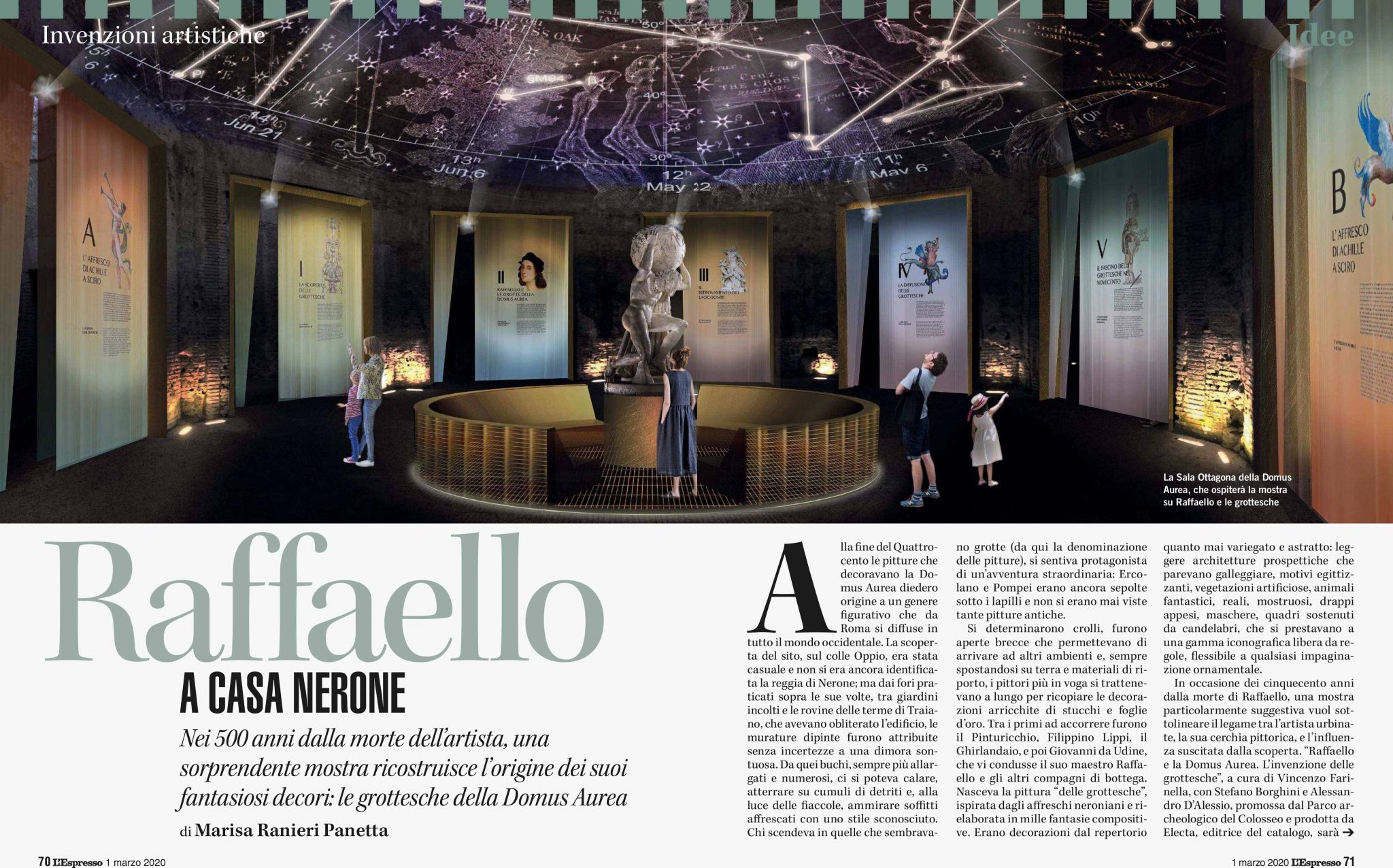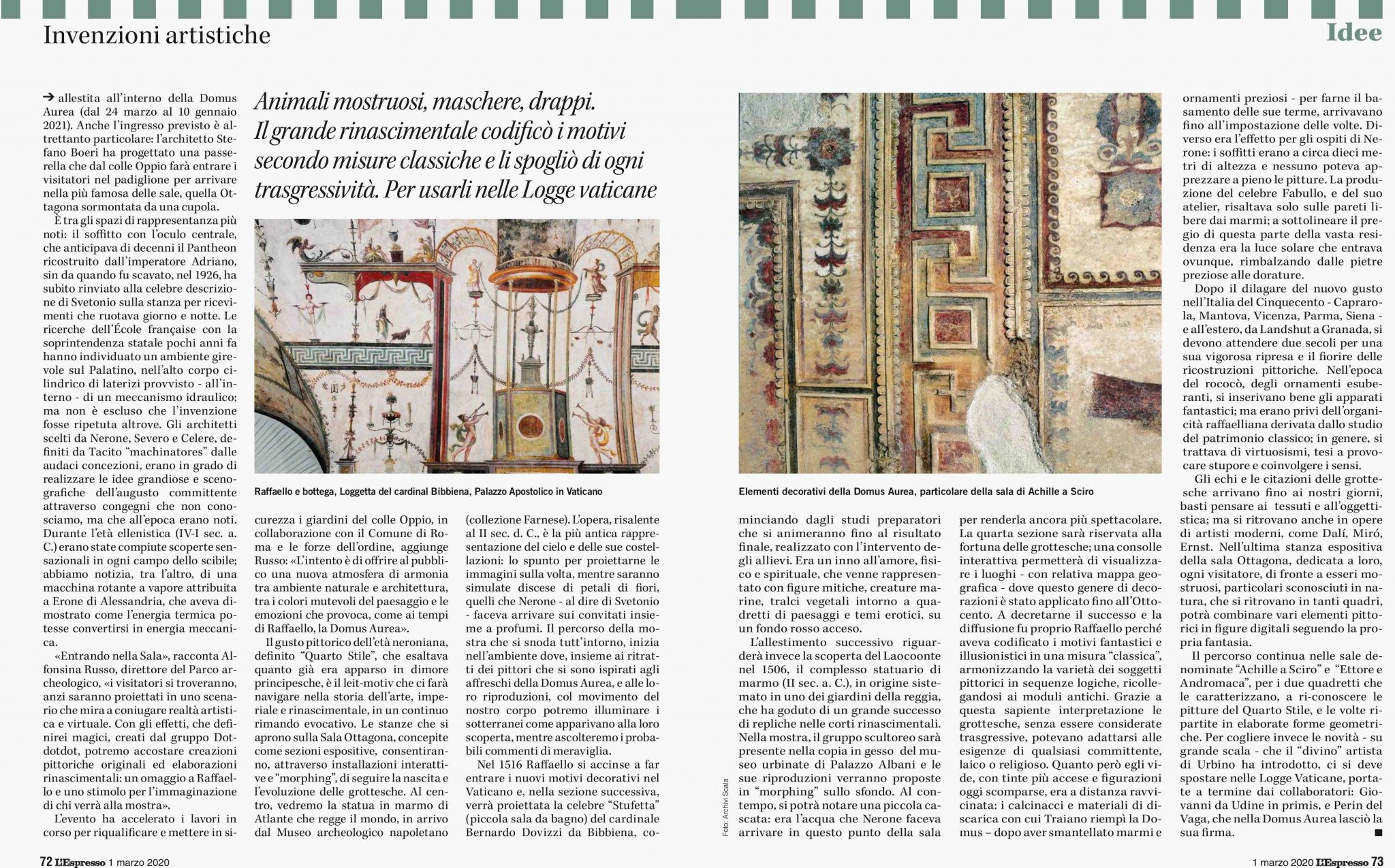 On L'Espresso an article that talks about the extraordinary exhibition "Raffaello and the Domus Aurea. The invention of the grotesques" – promoted by the Archaeological Park of the Colosseum and produced by Electa – as an opportunity to return to the city one of the most evocative realities of Roman history, combining historical periods and different characters, and allowing all visitors to go down to the heart of the Neronian Villa through a new access and a permanent pedestrian walkway designed ad hoc by Stefano Boeri Architetti. The guided tour brings the visitor closer to the experience of Raffaello Sanzio of immersion in the depths of the Colle Oppio, for a progressive discovery of the stratifications of history and the beauty of the underground environments, being able to admire, during the gradual descent, the original vaults above and the imprint of the thermal structures of Trajan.
It is the last twenty years of the fifteenth century when Raffaello Sanzio – in the company of Pinturicchio, Filippino Lippi, Signorelli and Giovanni da Udine – strolls in the mysterious frescoed galleries of a Domus Aurea not yet brought to light, buried by centuries of Neronian Damnatio memoriae, sand and Trajan buildings. A maze composed of hundreds of rooms which, on the occasion of the anniversary of the death of the painter and architect from Urbino, host the exhibition curated by Vincenzo Farinella with Stefano Borghini and Alessandro D'Alessio, inside the Octagonal Room and the five rooms to it adjacent.
To read the entire article, consult the issue of L'Espresso of Sunday 1rst March, 2020.