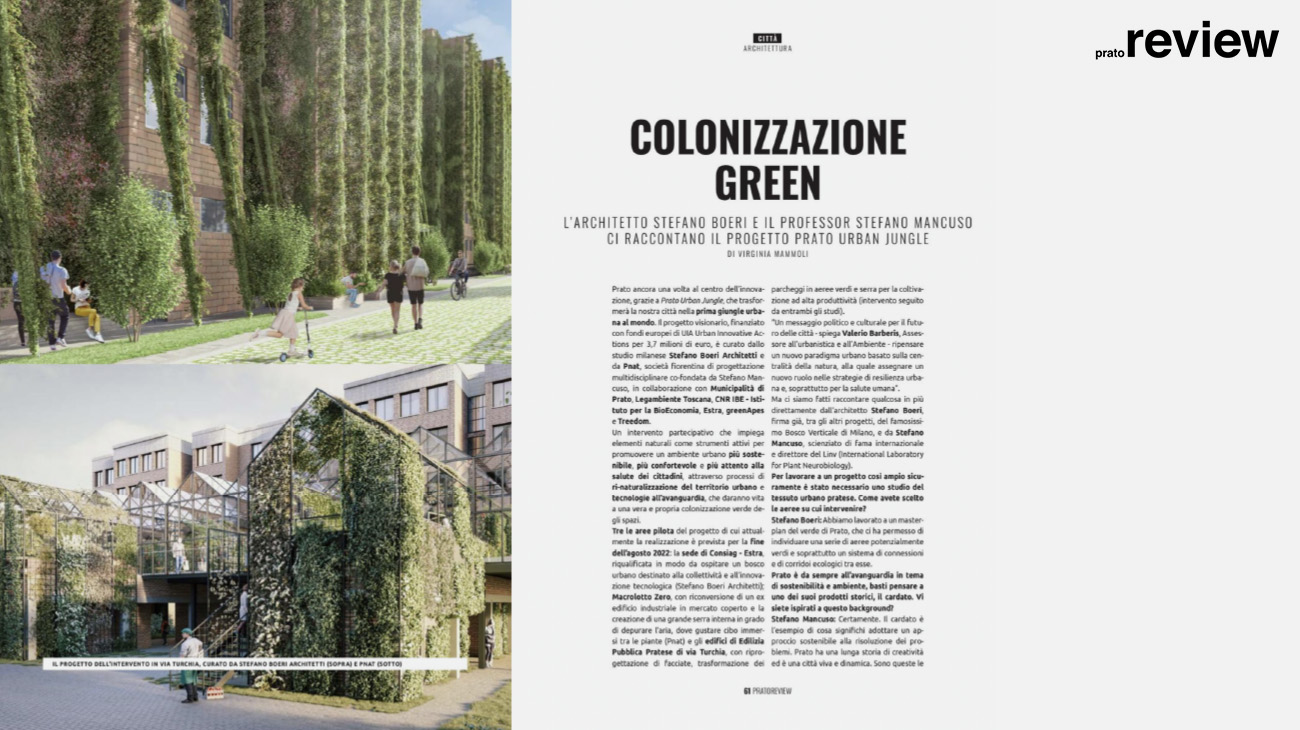 In the quarterly magazine Pratoreview, which focus on economy, art, culture and the Tuscan city, an interview with Stefano Boeri and Prof. Stefano Mancuso presents the Prato Urban Jungle project.
The objective of the project is to implement Urban Forestry interventions at various scales aimed at radically improving the quality of the urban context. Starting with the introduction of Nature Based Solutions developed using innovative and sustainable technologies – specially designed and applied here for the first time – the project aims to define new quality, spatial and living standards.
"Prato has a long history of creativity and is a lively and dynamic city. These are the qualities that inspired our design and that make Prato the ideal place for the first urban jungle in the world "declares Stefano Boeri.
To read the complete article: https://issuu.com/gruppoeditoriale/docs/pratoreview_sfogliatore_n._46