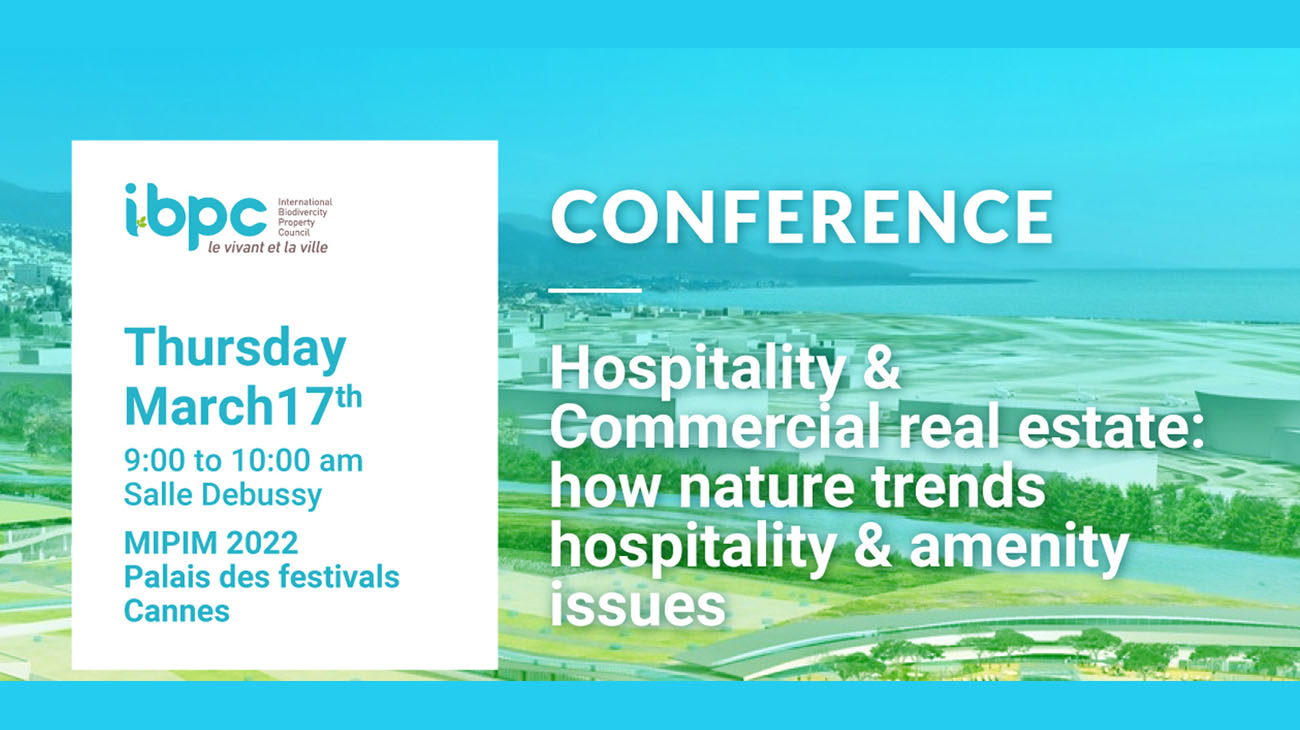 On Thursday 17th March Hana Narvaez, director of Stefano Boeri Architetti (SBA), participates in the Mipim 2022 conference – Hospitality & commercial real estate: How nature trends hospitality & amenity issues organized by IBPC (International Biodivercity Property Council).
The event was attended by Richard Barnes(Director and co-founder of Almont Global), Neil Jacobs(CEO Six Senses Hotels&Resorts), Clémence Bechu (Director of Development and Innovation Bechu&Associates), Michel Gicquel (Founder of Global Concept), Olivia Conil Lacoste (CSR Director Bouygues Immobilier and Duncan Lewis (Architect founder Duncan Lewis Scape Architecture).
On the occasion of the talk, Hana Narvaez explains the design philosophy of Stefano Boeri Architetti, highlighting the significant role of living nature in architectural design.