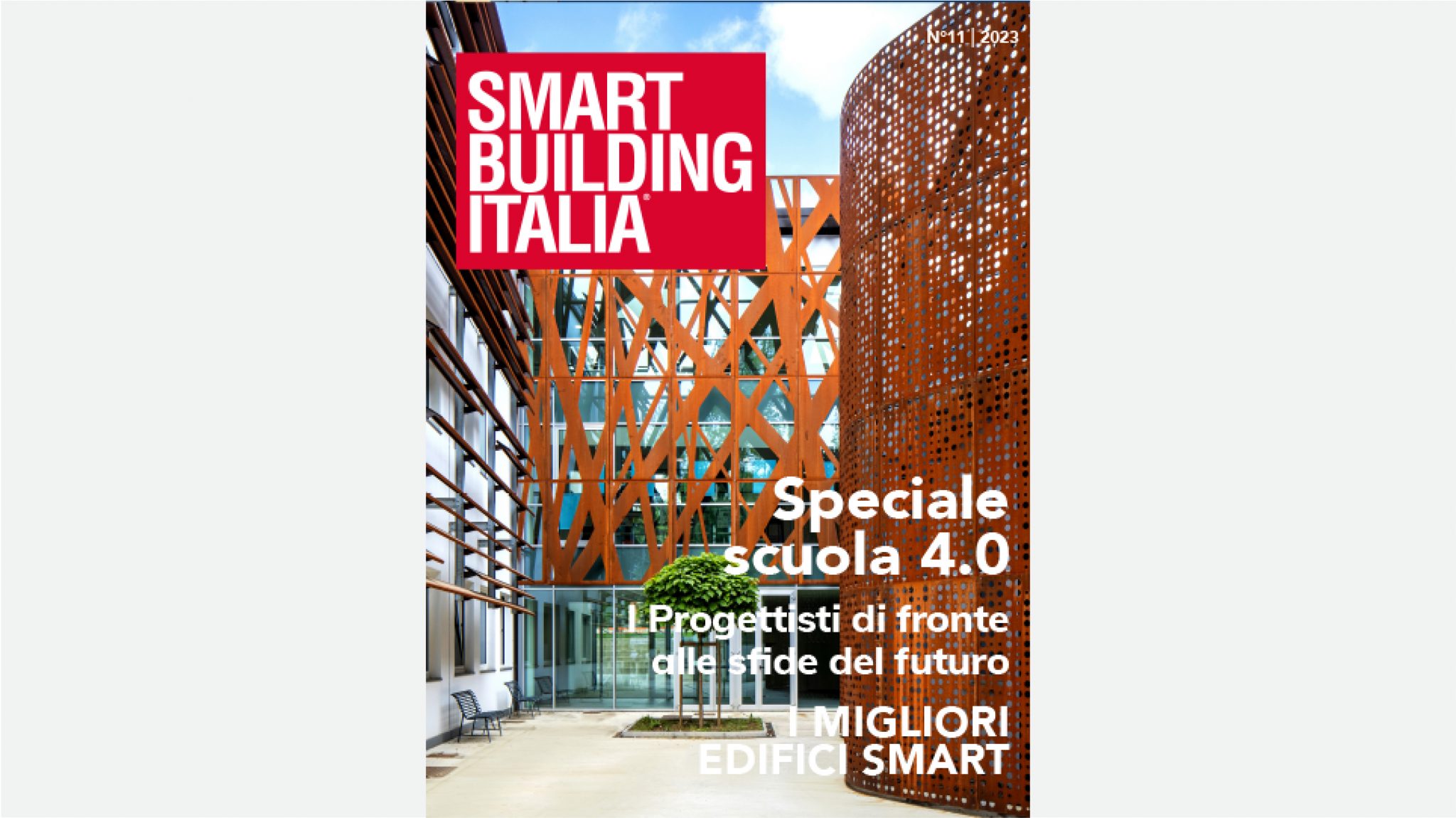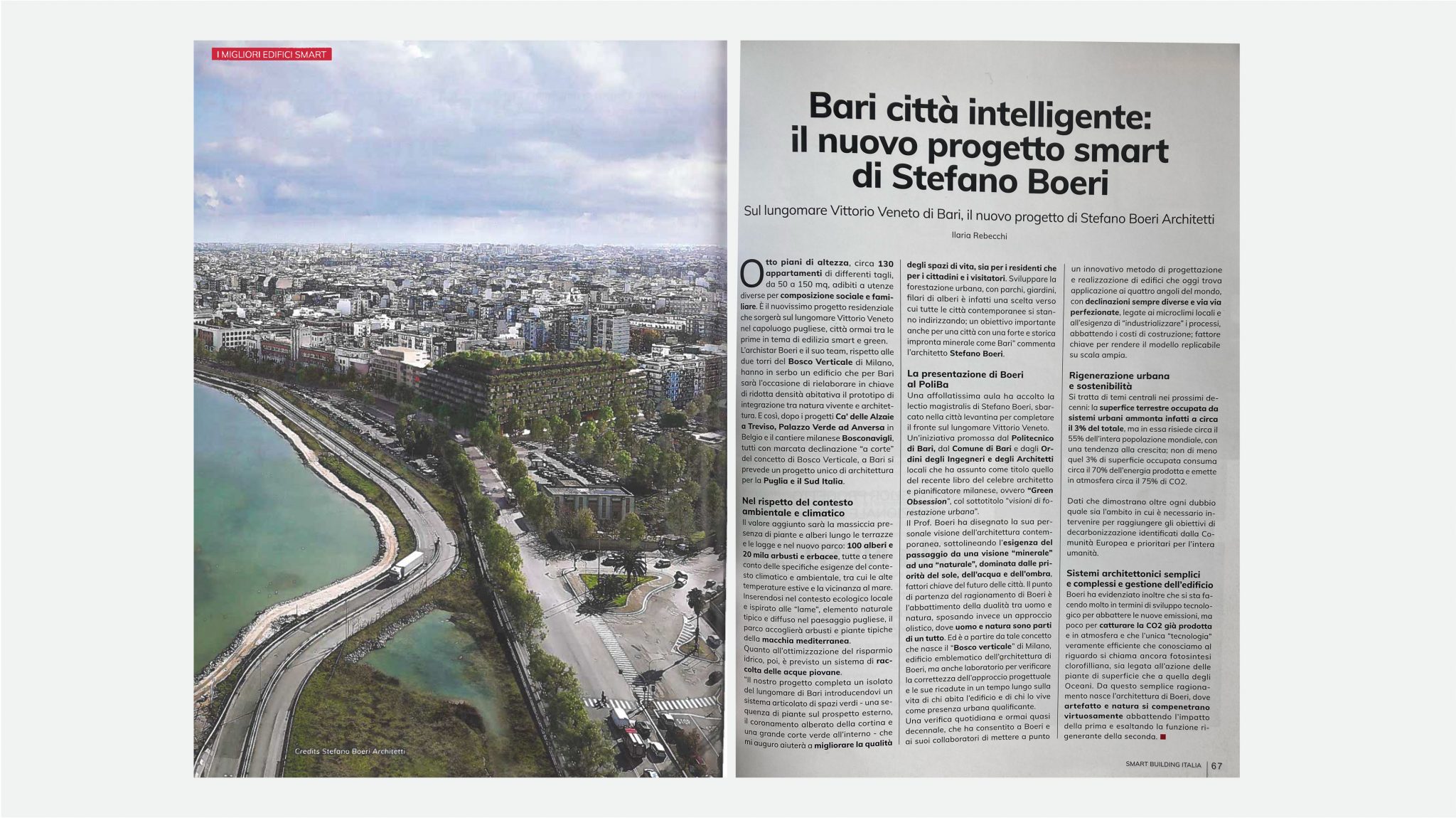 The May issue of Smart Building Italia magazine, dedicated to the theme of schools and sustainability in buildings, features Stefano Boeri Architetti's project for the Lungomare Vittorio Veneto in Bari.
The project is taken into consideration for its great environmental value, designed to guarantee those who will inhabit it a high quality of life and close contact with nature.
Eight storeys high with about 150 flats of different sizes, from 50 to 150 square metres, used for different social and family compositions, to which are added 10 larger flats, arranged at the heads of the building and characterised by the presence of large terraces, and 6 flats with private gardens. The added value of the project is the presence of plants and trees along the terraces and loggias and in the new park: the selection of the essences, with a total of almost 100 trees and almost 20 thousand shrubs and herbaceous plants, takes into account the specific requirements of the climatic and environmental context, including the high summer temperatures and proximity to the sea. Inserting itself into the local ecological context and inspired by the "lame", a natural element widespread in the Apulian landscape, the new park will accommodate shrubs and plants typical of the Mediterranean maquis. A rainwater harvesting system is planned to optimise water saving.
One of the objectives of the intervention is precisely to enhance the overall regeneration of the surrounding urban context, also thanks to the creation of the new green area covering the two parking levels. On the one hand, the presence of trees, shrubs and climbing plants provides a barrier to noise pollution and fine dust, guaranteeing an increase in biodiversity and an overall improvement in the project's energy performance. On the other hand, the park becomes a new space partly public for Bari, accessible and usable by citizens, with equipped green spaces, services and commercial areas that underline the collective dimension and functional mix of the area, and partly private for use by condominiums.
For the full issue: https://www.smartbuildingitalia.it/magazine/