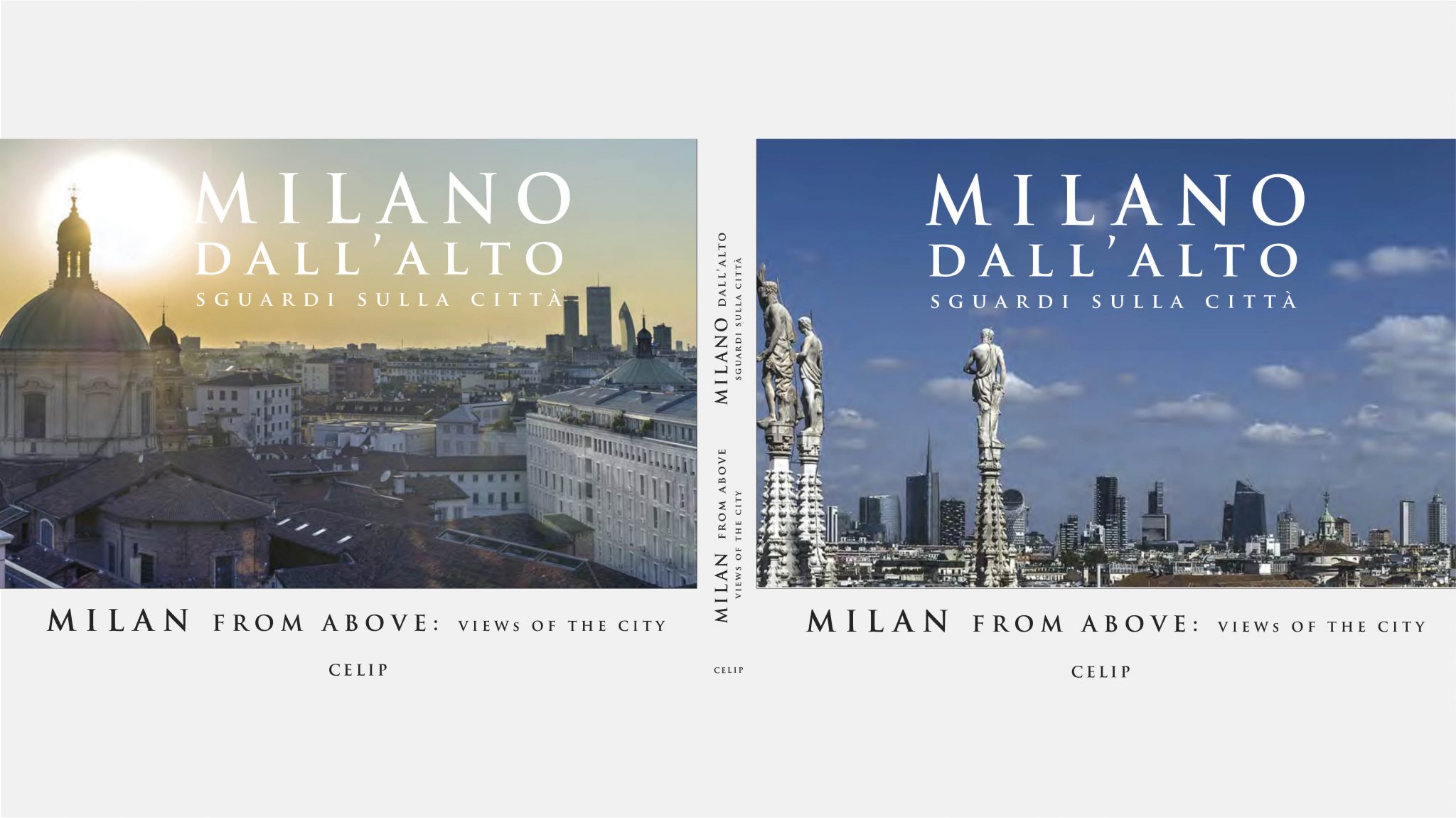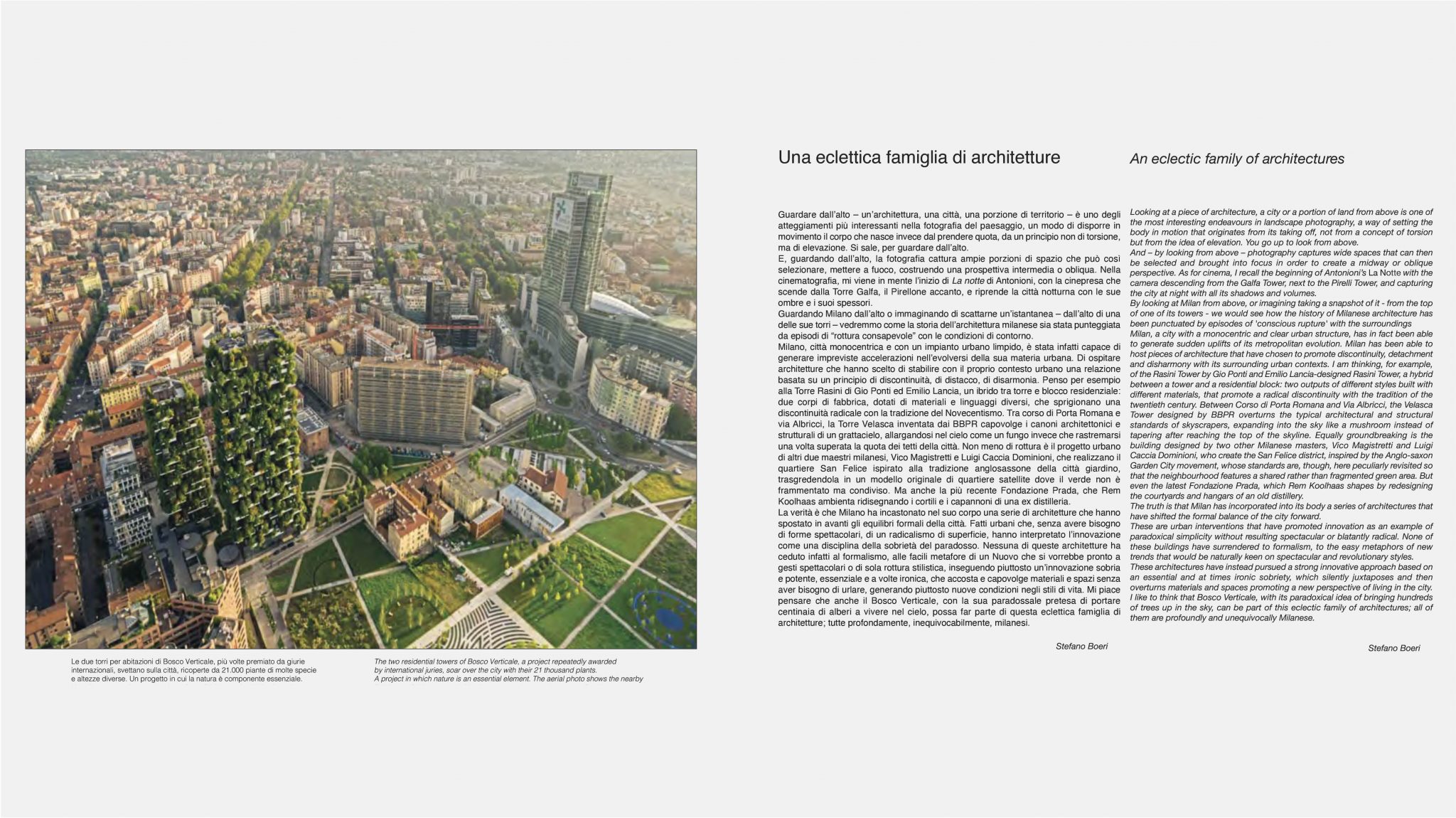 CELIP publishes Milano dall'alto. Sguardi sulla città, a bilingual Italian and English volume edited by Roberta Cordani that analyses the city from various special, unusual perspectives: windows, terraces, roofs, bell towers, helicopters and drones.
Inside the book there is a contribution by Stefano Boeri, entitled Una eclettica famiglia di architetture (An eclectic family of architectures), where the gaze focuses on the protagonists and the urban transformations that the city of Milan has faced in recent years, a city "capable of generating unexpected accelerations in the evolution of its urban matter".
Among the architectures by Magistretti, BBPR or Caccia Dominioni, the Bosco Verticale appears as a new member of this eclectic 'family', "with its paradoxical claim to bring hundreds of trees to live in the sky".