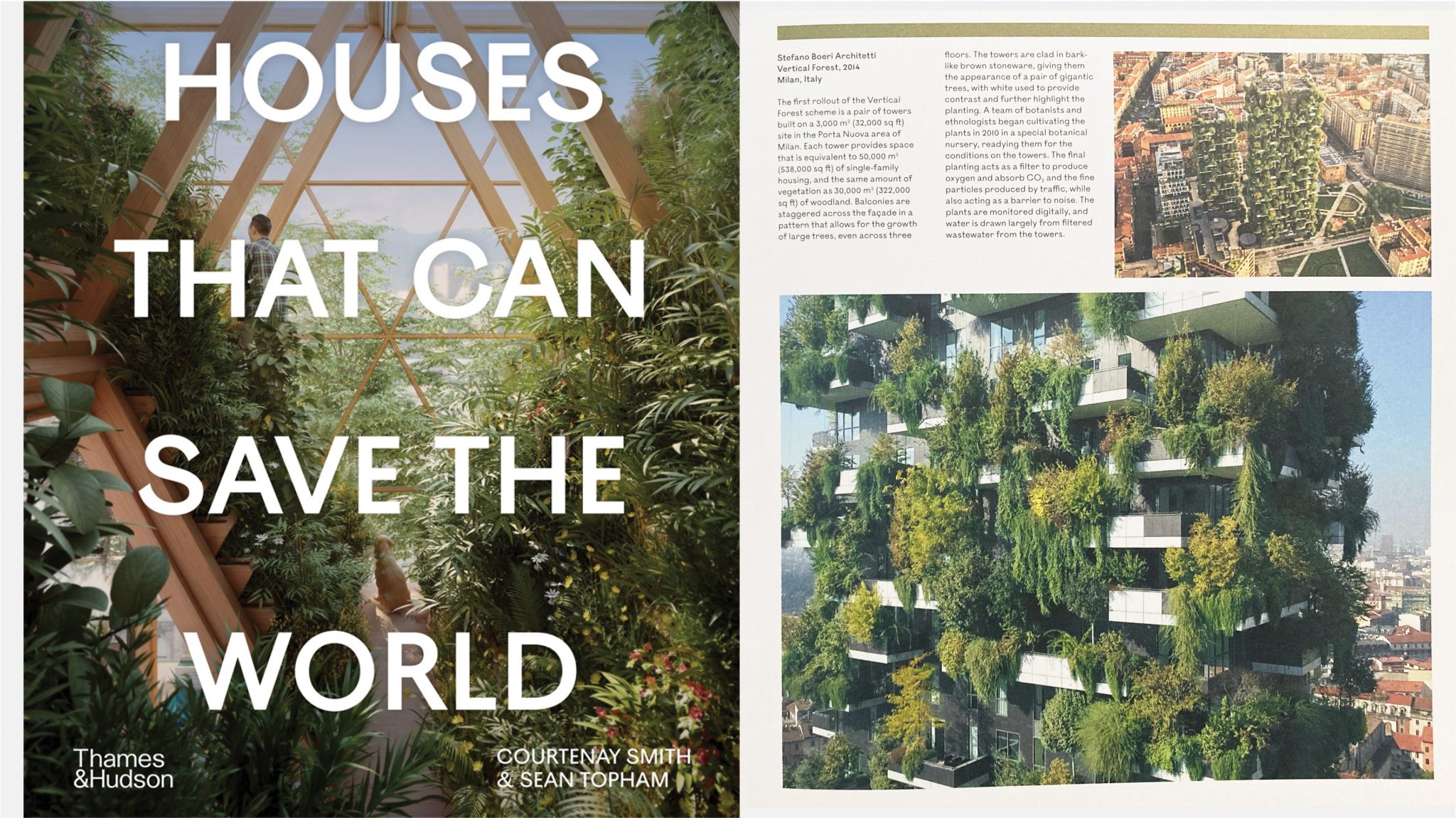 The publishing house Thames & Hudson publishes Houses That Can Save the World, a book dedicated to the new challenges of architecture and design in dealing with climate change.
The book presents selected projects from around the world that present a mix of new technologies and time-tested methods that will change the way we think about new ways of living. Among these architectures is the Bosco Verticale, designed by Boeri Studio (Stefano Boeri, Gianandrea Barreca, Giovanni La Varra) for the city of Milan as a prototype-building of a new architecture of biodiversity, which places not only man but also the relationship between man and other living species at the centre.
With vegetation equivalent to that of 30,000 square metres of woodland and undergrowth, concentrated on 3,000 square metres of urban area, the two towers seek to respond to the challenges of climate change through the multiplication of biodiversity, with all the advantages for liveability that contact with the natural sphere brings.