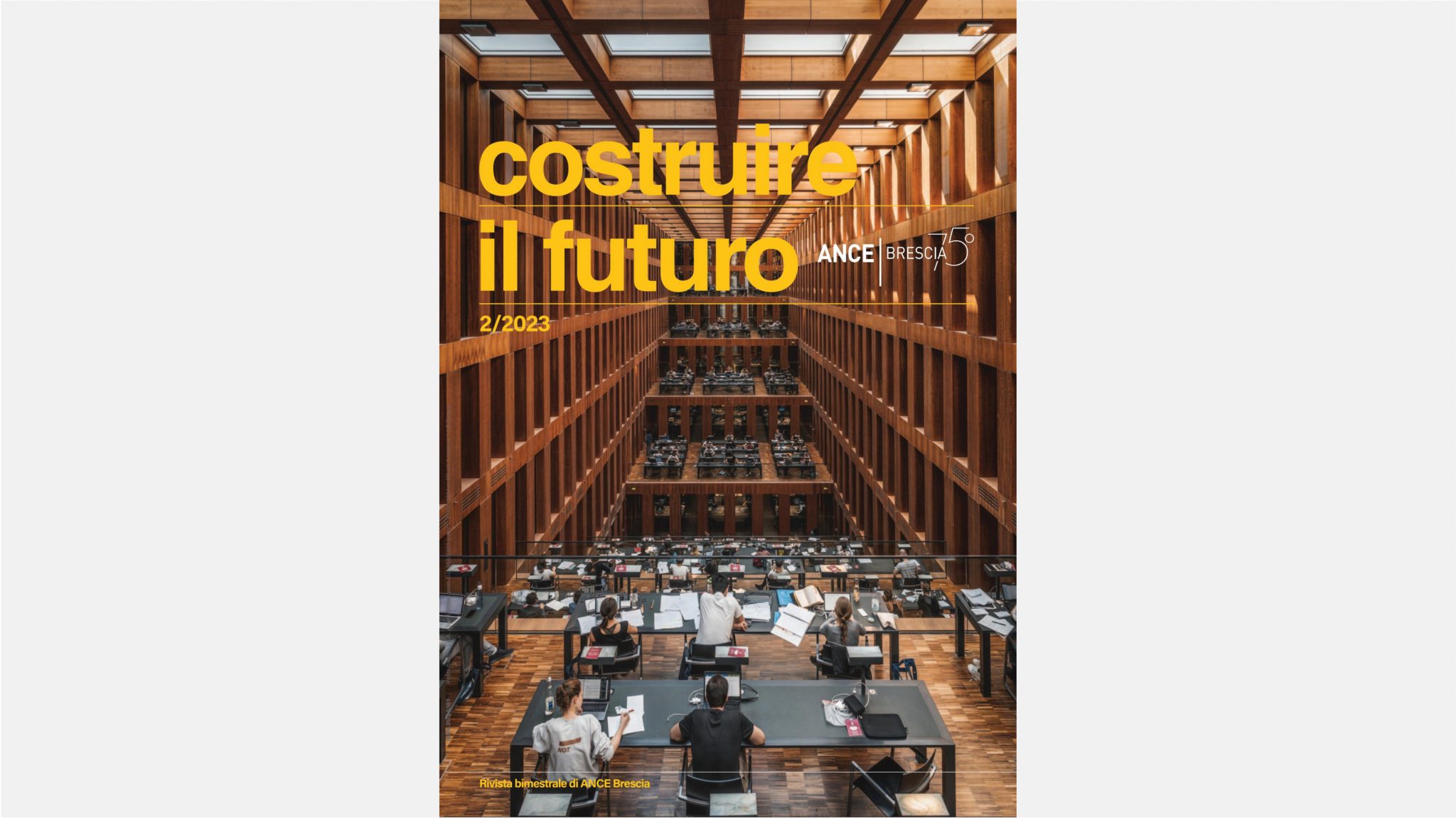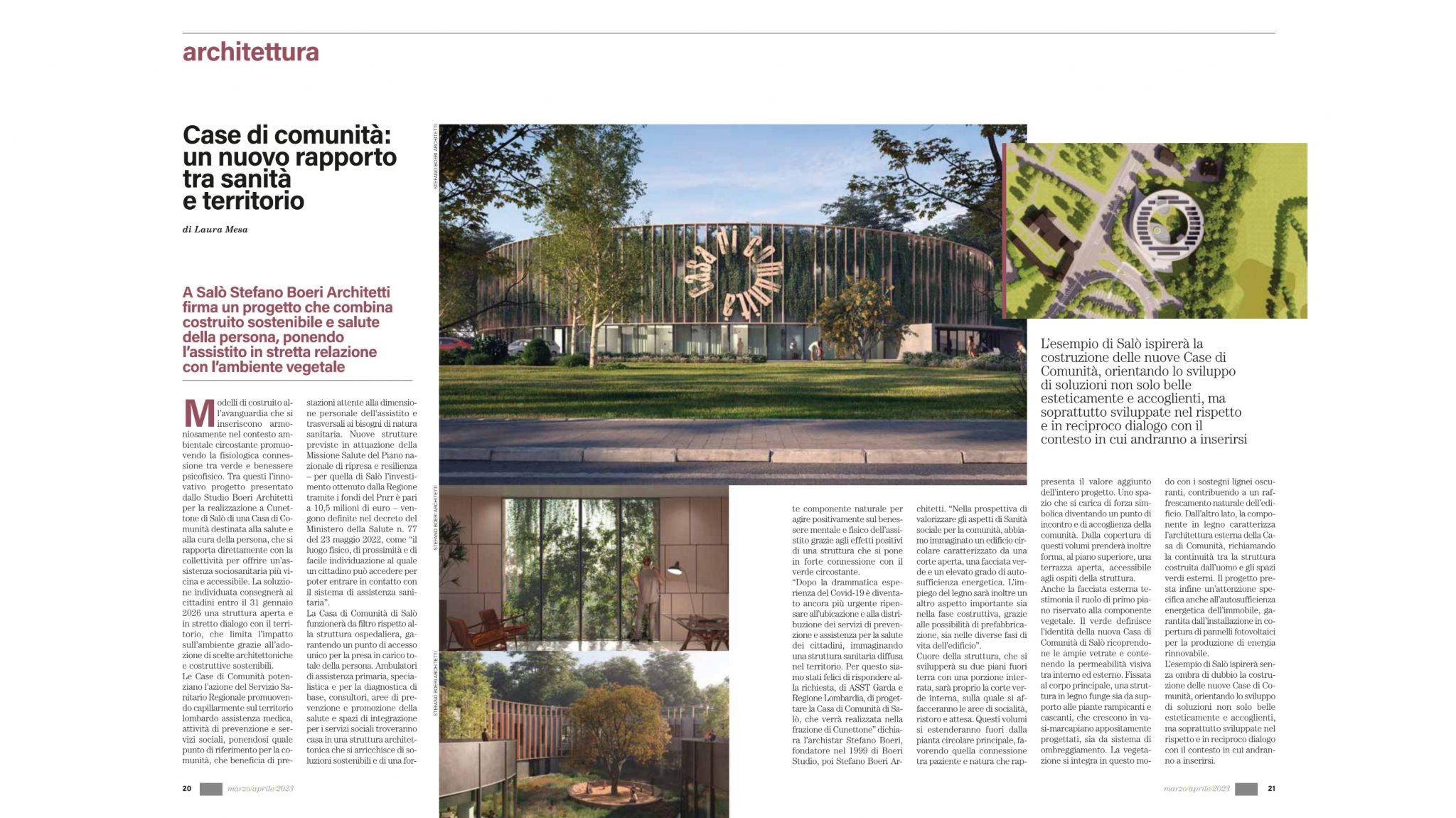 Inside the second 2023 issue of Costruire il Futuro, Ance Brescia's official magazine dedicated to construction, an article by Laura Mesa presents the Community House project, conceived by Stefano Boeri Architetti.
The techno-economic feasibility study developed by Stefano Boeri Architetti for the Lombardy Region and ASST Garda in agreement with the Municipality of Salò envisages the first regional Community House, which will be built in a strategic territorial location, in the hamlet of Cunettone di Salò. The intervention consists of a social-health facility that relates directly to the community, acting as a filter with respect to the hospital structure and guaranteeing a wide range of health care services; a project that fits into the surrounding environmental context, enhancing the relationship with the green area.
In addition to the environmental benefits associated with the presence of vegetation, the design for the Community House is highly energy efficient and includes the use of renewable energy sources-with photovoltaic panels installed on the roof-to meet the building's needs. Finally, the use of wood is an important aspect in the construction phase, thanks to the possibilities offered by prefabrication systems, but also in all phases of the building's life.
The goal of the Community House is to deliver to citizens the vision of a health space open to the community, enhancing the aspects of Social Health: a starting point for developing an idea of care in the territory that is efficient, accessible and environmentally sustainable
To read the full issue: https://issuu.com/ancebrescia/docs/rivista_ance_2-2023_web