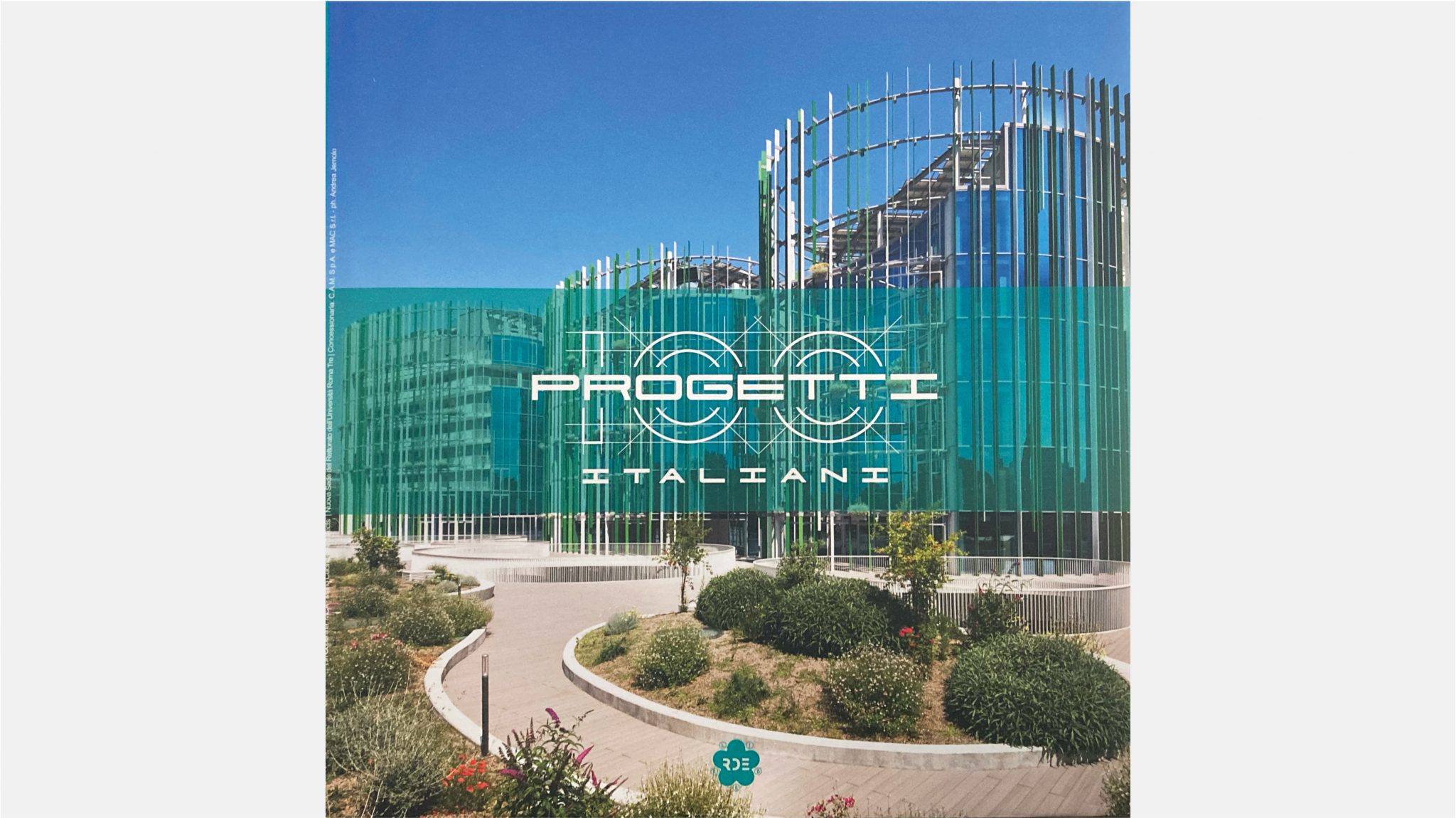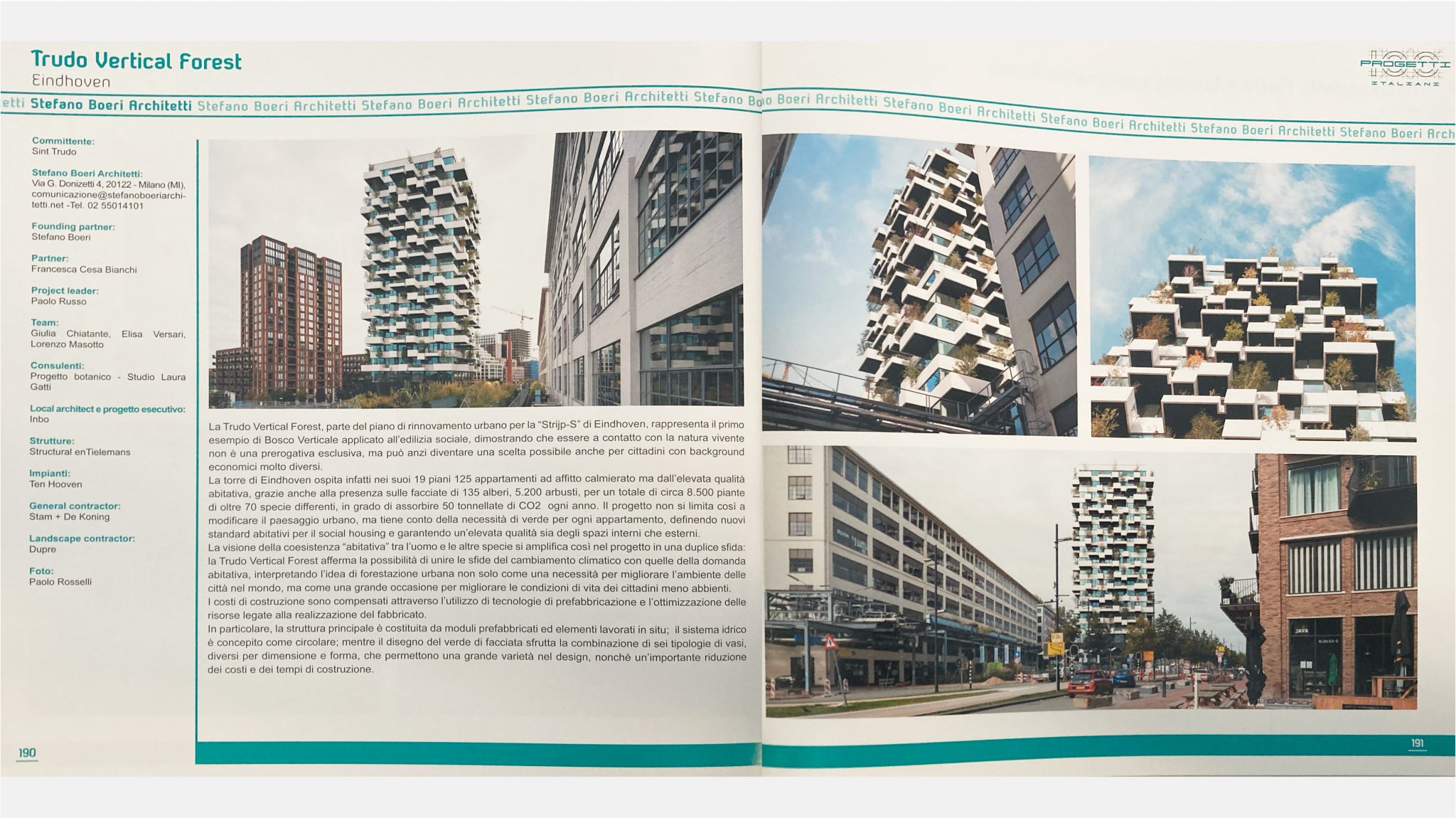 The book 100 Progetti Italiani (100 Italian Projects), published by the publishing house RDE, is dedicated to the most significant projects on the national scene. The book offers a selection of the newest and most significant architectures, already realised or nearing completion.
The projects presented include Trudo Vertical Forest, designed by Stefano Boeri Architetti for the city of Eindhoven as the first example of a vertical forest model dedicated to social housing.
Part of the urban renewal plan for "Strijp-S" – a recovery and development plan involving the area formerly belonging to the Philips electronics company, a decisive identity presence in the area – the intervention generates a new green habitat for the development of biodiversity within the metropolitan environment, a true ecosystem nourished by the coexistence of more than 70 different plant species, capable of responding simultaneously to both the challenges of climate change and housing needs.