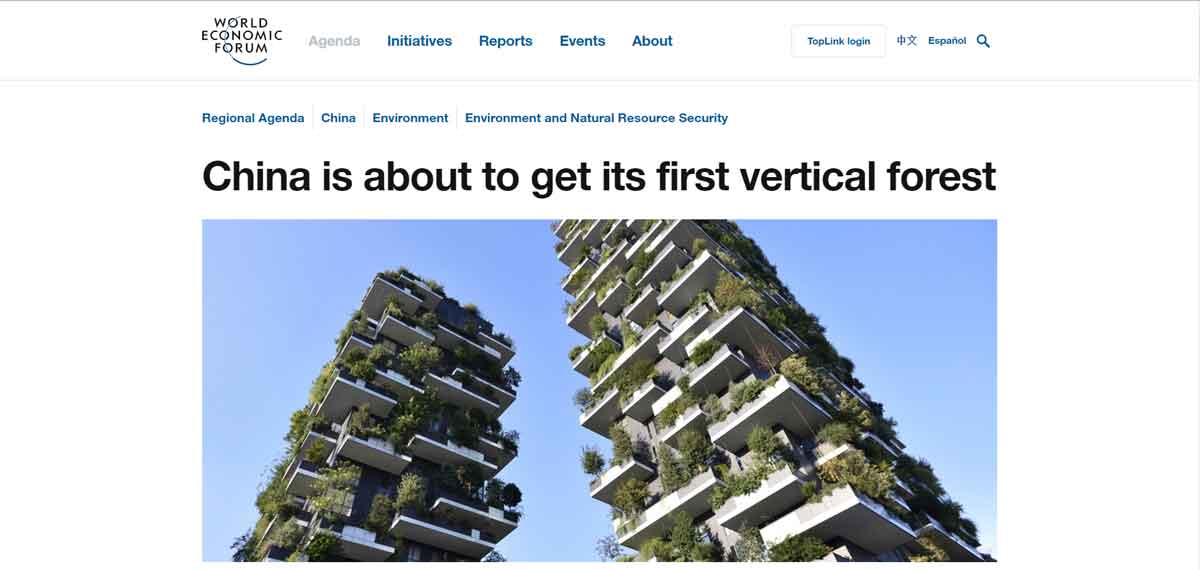 May 9th, 2017
China, a nation experiencing rocketing urban growth and an air pollution crisis, is set to get its first Vertical Forest in the city of Nanjing. The project is designed by Stefano Boeri and his team, creators of Milan's Vertical Forest.
Boeri's Vertical Forest of Nanjing will only make a tiny difference in the most polluted country as China, he hopes it will act as a catalyst for more green architecture projects.
"Two towers in a huge urban environment, such as Nanjing, is so a small contribution, but it is an example. We hope that this model of green architecture can be repeated and copied and replicated" Boeri said.
The architect has even a bigger project, Forest City, a new city immersed in green.
Boeri conceived his reforestation as a way of "giving back to nature the space we are taking from it", with this idea new examples of vertical greenery are growing all over the world.
https://www.weforum.org/agenda/2017/05/china-is-about-to-get-its-first-vertical-forest?platform=hootsuite