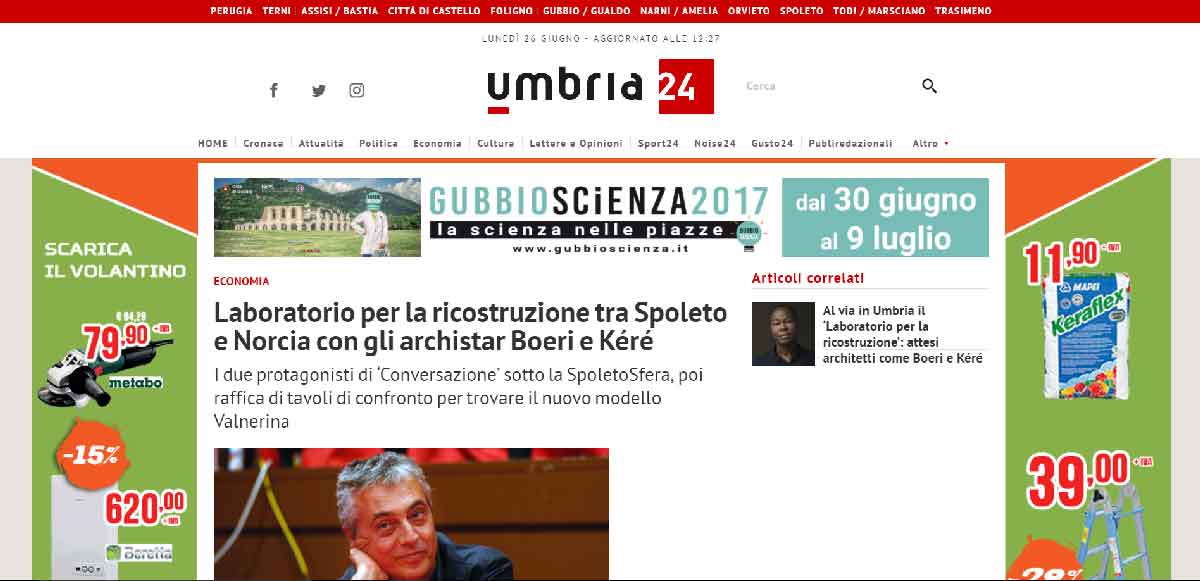 June 26th, 2017
On June 30th to july 1st, the lab "Laboratorio per la ricostruzione" will take place at Norcia and Spoleto. An initiative promoted by Regione Umbria, which aims to create a post-earthquake culture useful to guide the reconstruction with the goal of protecting the homogeneity of the urban and architectural quality of affected territories.
At Norcia, on Friday, June 30th, workshops on the reconstruction and thematic tables will be set simultaneously at the opening of the Centro Polifunzionale di Norcia, designed by Stefano Boeri.
On Saturday, July 1st at 10:00pm, architects Stefano Boeri and Francis Kéré will talk under the Spoletosfera of Spoleto.
http://www.umbria24.it/economia/due-giorni-spoleto-norcia-gli-archistar-boeri-kere