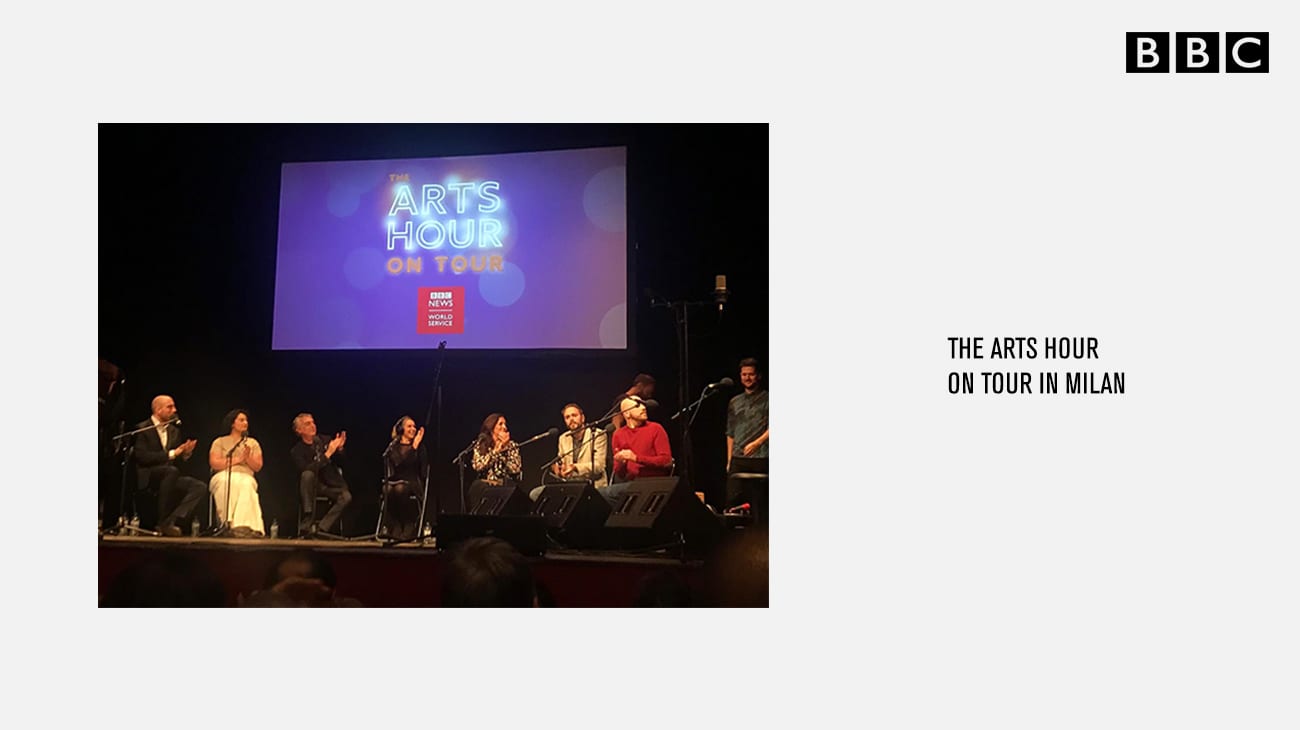 Stefano Boeri was guest of the radio show The Arts Hour on Tour produced by BBC World Service and presented by Nikki Bedi recorded in Milan.
Always famed for design and fashion, the city is now leading the way in putting arts and culture back at the heart of Italian urban life. Nikki Bedi has been  joined on stage for an evening of lively conversation by the pick of Milan's arts and cultural scene: architect Stefano Boeri, the President of Milan's Triennale, the acclaimed fashion designer Angela Missoni, filmmaker Francesco Clerici, and cultural commentator Roberta Capozucca.
The entertainment of the show was with live music from local favourites Selton, and comedian Luca Cupani. Nikki and her guests celebrated the contemporary cultural scene in Milan, a city often seen as the industrial and financial centre of Italy, and explored how artists honour its rich heritage while embracing the 21st century.
Produced by Nicola Holloway and Kirsten Locke for BBC World Service
Here the podcast of the show , on air on Saturday, January 26th at 9 pm on BBC: https://www.bbc.co.uk/sounds/play/w3cswq11