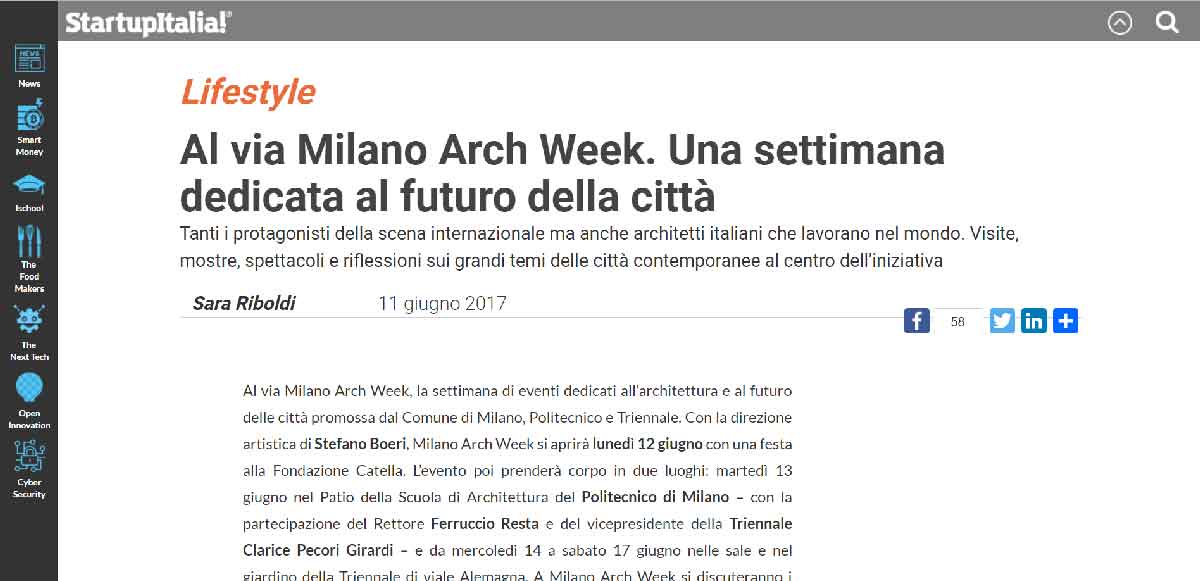 June 12th, 2017
Today start the Milano Arch Week, a week of events dedicate to architecture and the future of the city. An initiative promoted by Municipality of Milan, Politecnico and Triennale, with the art direction of Stefano Boeri.
The event will begin with a party at Fondazione Catella and will take place in two places: Patio of the School of Architecture of Politecnico di Milano and in the halls of the Triennale.
At Milano Arch Week will discuss great topics of the contemporary cities: outskirts, social inequalities, urban transformation and the reconstruction of Central Italy.
http://startupitalia.eu/73584-20170611-al-via-milano-arch-week-settimana-dedicata-al-futuro-della-citta