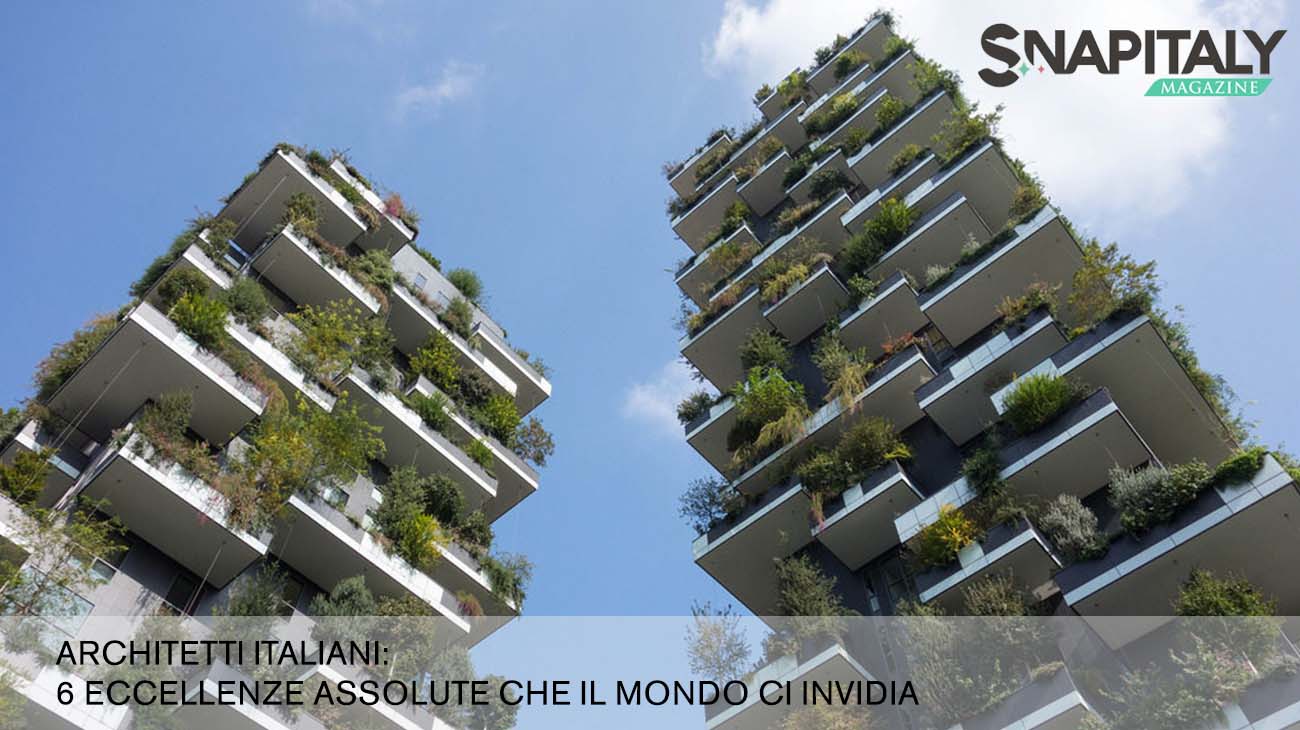 "They are the best, the most renowned, the most awarded: they are the italian architects which made the history of the italian contemporary creativity".
An article that talks about some of the most brilliant architects which contributed to influence all around the world visions and poetics, architectural and creative solutions. They confirm Italy as cradle of great artists and designerss: from Aldo Rossi to Stefano Boeri, the characters that managed to interpret space and design, as well as society and territory, with the most original approaches, challanging contemporary logics and pushing the limits.
"Italian architects represent the italic genius in the best sense: a volcano of creativity setted in a practical and meticolous mind. Their value, worldwide recognized, made possibile to export the italian beauty around the world, relieving from the lumbering stereotup of classical italian beauty".
The article of Snapitaly dedicates a tribute to the italian creative class reporting about six genius minds. Aldo Rossi, Master of the twentieth century, he has been able to read and tell the city as a summary of all the ages, from the coffee machine La Conica designed for Alessi to the metaphisical emblem of the 1979 Biennale, the Theatre of the World. Stefano Boeri, President of La Triennale of Milan, has revolutionized the contemporary research with its Vertical Forest – prototype of an architecture that welcomes nature as fundamental element – and with the project Urban Forestry in which he imagines architecture, urban planning and land policies using the natural component to tackle climate change. Gae Aulenti, italian lady of architecture, author of marvellous restoration and exhibition projects, among which Musée d'Orsay in Paris and Scuderie del Quirinale in Rome. She was promoter of a design that dialogues with the surroundings and generates the project, always preserving a deep relation with architectural values of the past and with the context, even adopting an original style. Ettore Sottsass, unique character, architect and experimenter. He defines a radical path between architecture, visual arts and craftmanship; an explorer of the materials, he reads the design as a tool of expression of social critic. He was founder of the postmodernist group called Memphis with which he revealed its countertrend character that was representing him, non minimalistc and glossy like the tendenci of that time. Massimiliano Fuksas, genial and controversial architect, in agreeent with the deconstructivist tendecies. He always operates in a detached position compared to the context. He was a disciple of Bruno Zevi from which he inherited the impetuous gesture which creates the project and the non-finished. Renzo Piano, the italian architect par excellence. Author of an architecture defined by its infinite curiosity, which continuously adopts always different styles and repertories, inspired by a careful reading of the context. From the desecrating project of the Centres Georges Pompidou of Paris to the Tjibaou Cultural Centre in New Caledonia, the Genoese architect has been able to propose several styles, even if with the same brilliant creativity and constructive brilliance.
The full article on: https://www.snapitaly.it/architetti-italiani-6-eccellenze/