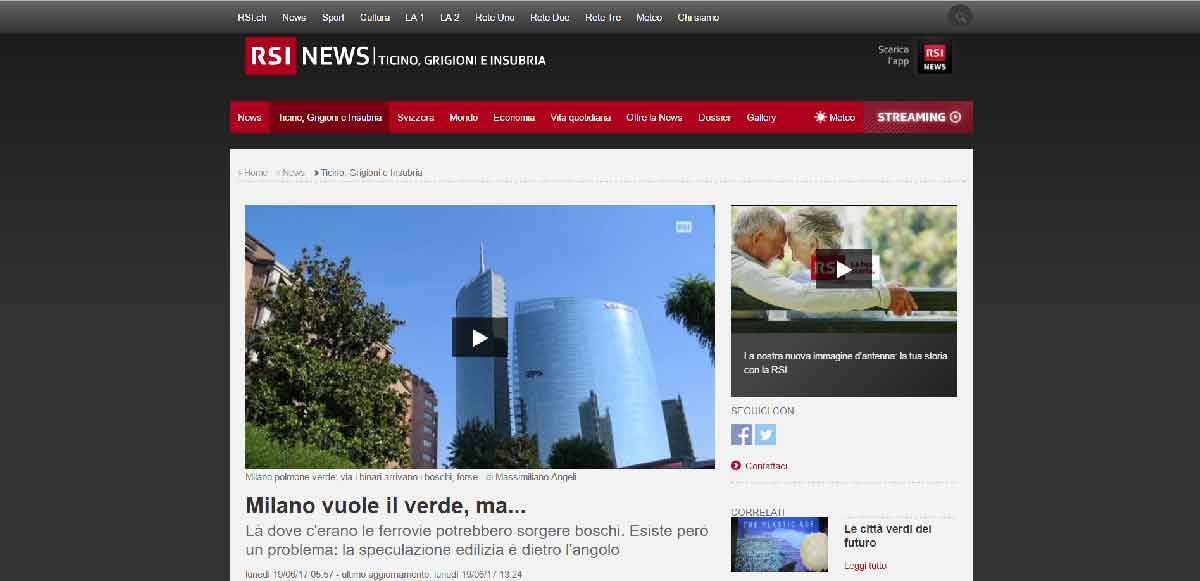 June 19th, 2017
Milanese abandoned railyards are waiting to be redeveloped, the Mayor Giuseppe Sala through a program agreement with FS Sistemi Urbani want to start the redevelopment in short times.
During Salone del Mobile, FS Sistemi Urbani asked to five studios of architecture to redesign five visions of the future city of Milan. Among them Stefano Boeri, creator of Vertical Forest.
"Our project Green River involves, among other things, to connect areas and devoting 90% of the space to nature, to clean up the city's air. Only 10% will be dedicated to multifunctional buildings, which will grow vertically" said Stefano Boeri.
Watch the interview: http://www.rsi.ch/news/ticino-e-grigioni-e-insubria/Milano-vuole-il-verde-ma…-9220363.html