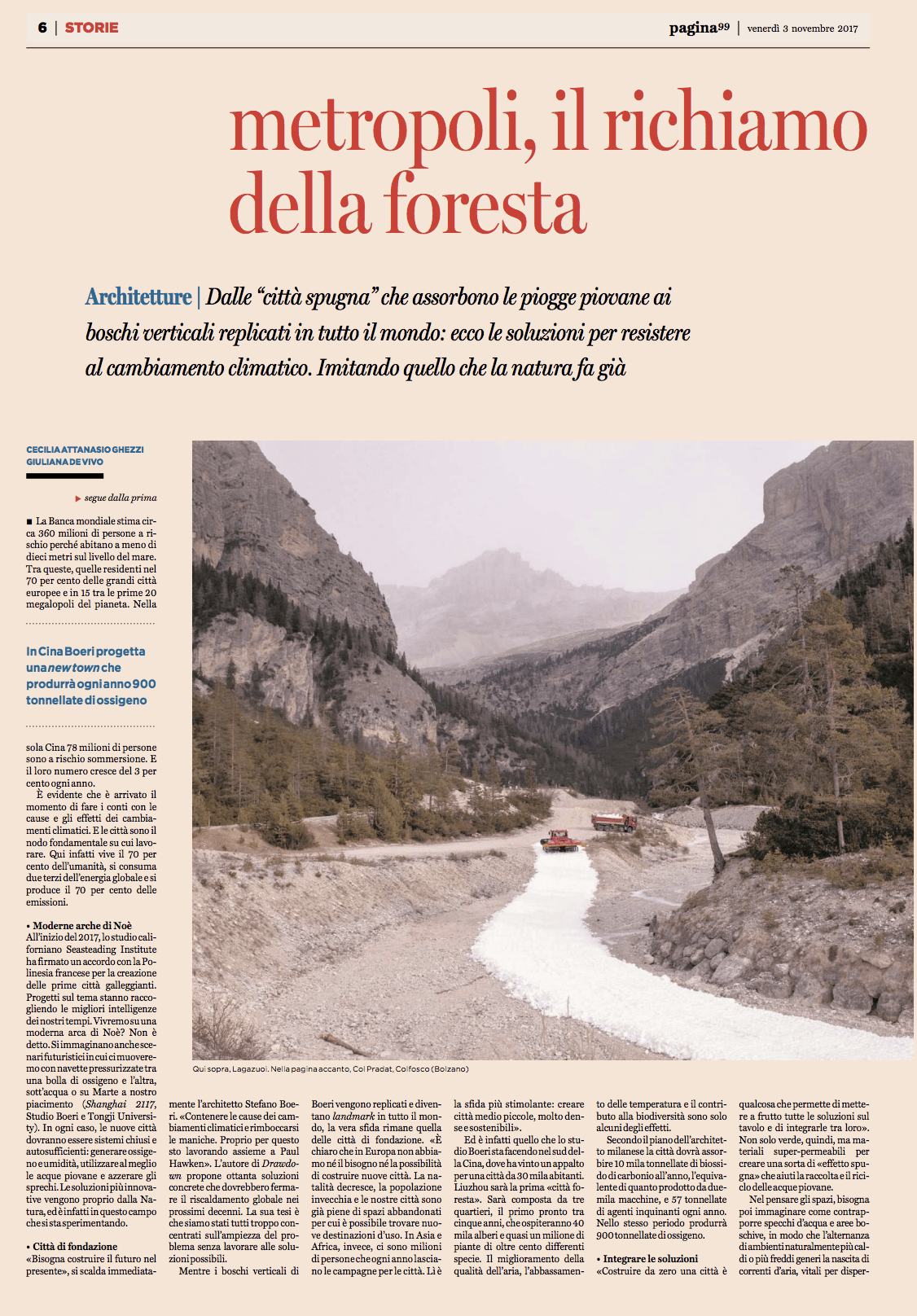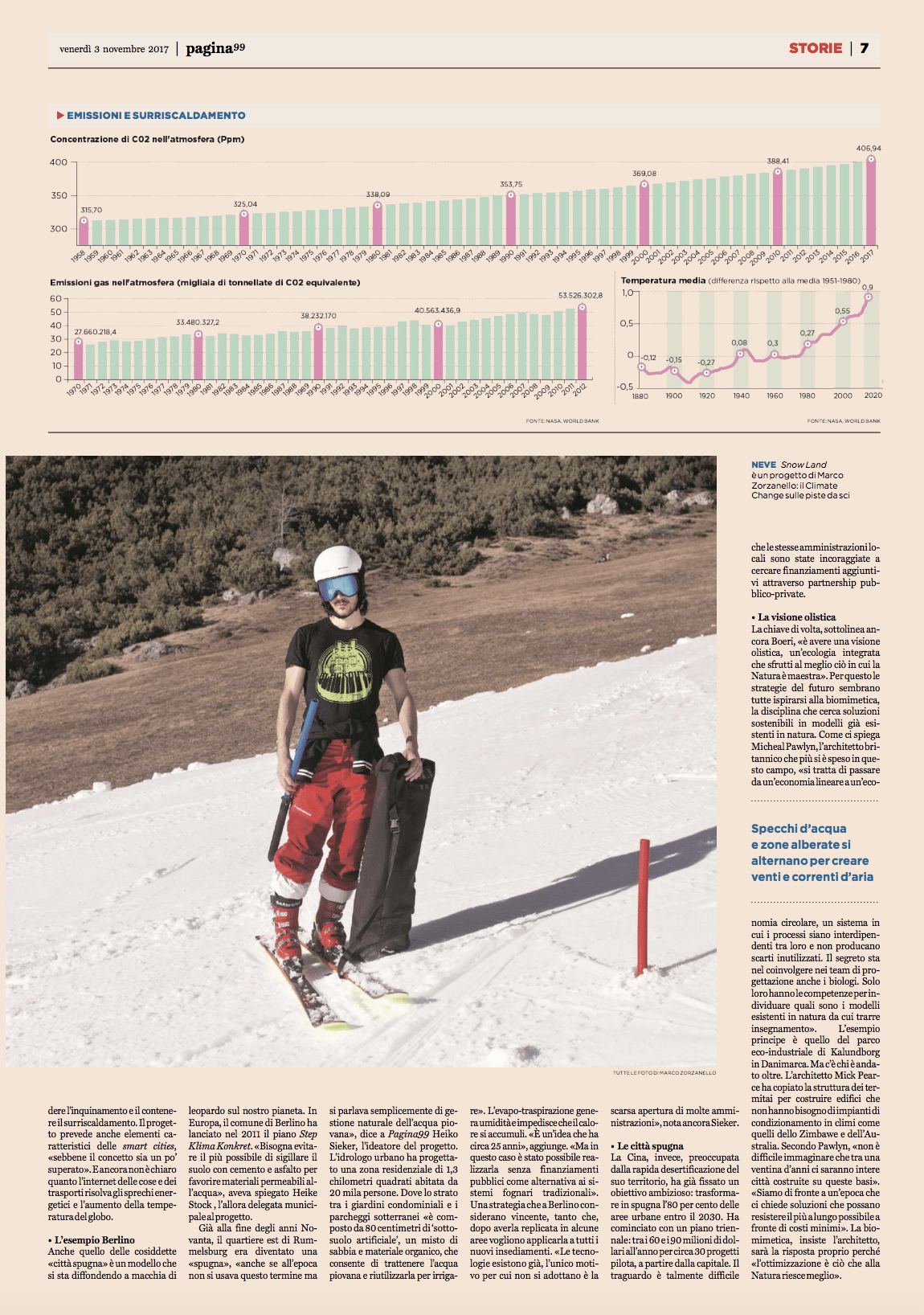 November 3rd, 2017

Scientific research puts us in front of the fact that it is necessary to deal with the causes and effects of climate change. And cities are the key knot on which to work. In fact, 70% of humanity lives here, two thirds of global energy is consumed and 70% of emissions are produced. On Pagina99 reports on the architecture responses to resist climate change. Imitating what nature does already.
The architect Stefano Boeri and the environmentalist Paul Hawken are among the protagonists of the international climate change debate: the key to the era, Boeri emphasizes "is to have a holistic view, an integrated ecology that best exploits what Nature is teacher".
From the vision on the future of a Vertical Forest Seeds on Mars (Shanghai 2117) to existing and effective solutions. While Boeri's Vertical Forest is replicated and become world-wide landmarks, the challenge of the founding cities sees the birth of the first Forest City in Liuzhou, designed by Stefano Boeri Architetti.