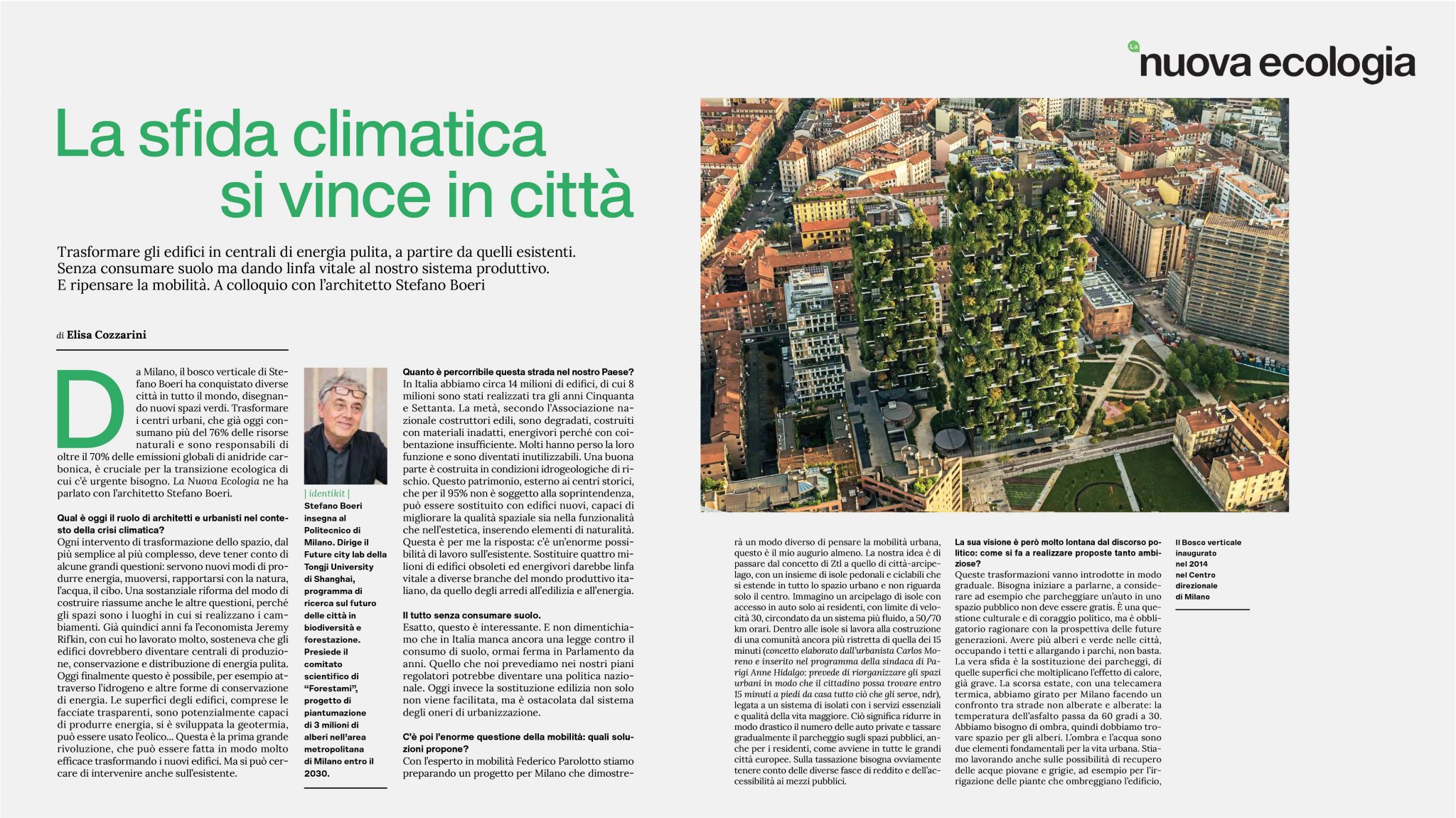 In Legambiente's monthly magazine Nuova Ecologia, Elisa Cozzarini interviews Stefano Boeri about the new climate challenges of the contemporary city.
From energy to soil consumption, from mobility to forestation, the article focuses on the most urgent aspects to modify the way of living in the city to meet climate change. A prominent role is also given to existing settlements: both buildings, to be transformed into 'clean energy plants', and hamlets, the small centres of inland areas where the conditions for a swing with the city can be created, working on the reciprocities between these two dimensions of urban life.
"Every intervention to transform space, from the simplest to the most complex, must take into account some major issues: we need new ways of producing energy, moving, relating to nature, water, food. A substantial reform of the way of building also sums up the other issues, because spaces are the places where changes take place," concludes Stefano Boeri.
To read the full interview: https://www.stefanoboeriarchitetti.net/wp-content/uploads/2023/02/Intervista-Boeri-Nuova-Ecologia-feb-23.pdf