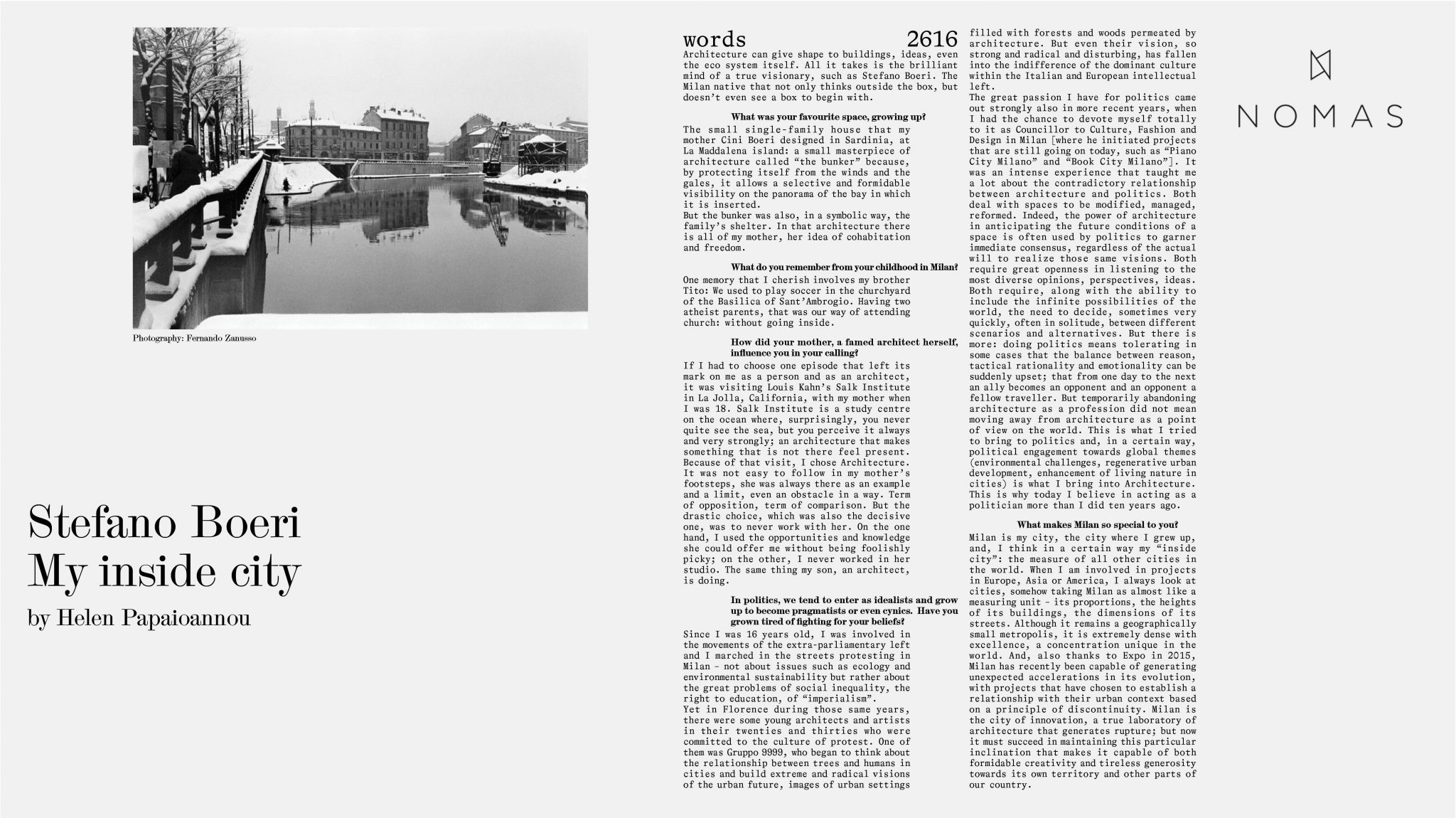 The travel magazine NOMAS, in its issue dedicated to Milan, publishes an interview with Stefano Boeri by Helen Papaioannou.
Starting from his Milanese roots and the places central to his architectural and personal formation, the article focuses on Stefano Boeri Architetti's projects in the Lombard city, such as the Bosco Verticale, and on the future challenges that Milan will have to face, taking into account the climate crisis, the rising life cost and a new model of living, resulting from the Covid-19 pandemic.
"Milan is my city, the city where I grew up, and, I think in a certain way my "inside city": the measure of all other cities in the world. When I am involved in projects in Europe, Asia or America, I always look at cities, somehow taking Milan as almost like a measuring unit – its proportions, the heights of its buildings, the dimensions of its streets. Although it remains a geographically small metropolis, it is extremely dense with excellence, a concentration unique in the world,' Stefano Boeri concludes.
To read the full interview: https://www.stefanoboeriarchitetti.net/wp-content/uploads/2023/01/NOMAS_MILANO_BOERI_pdf.pdf