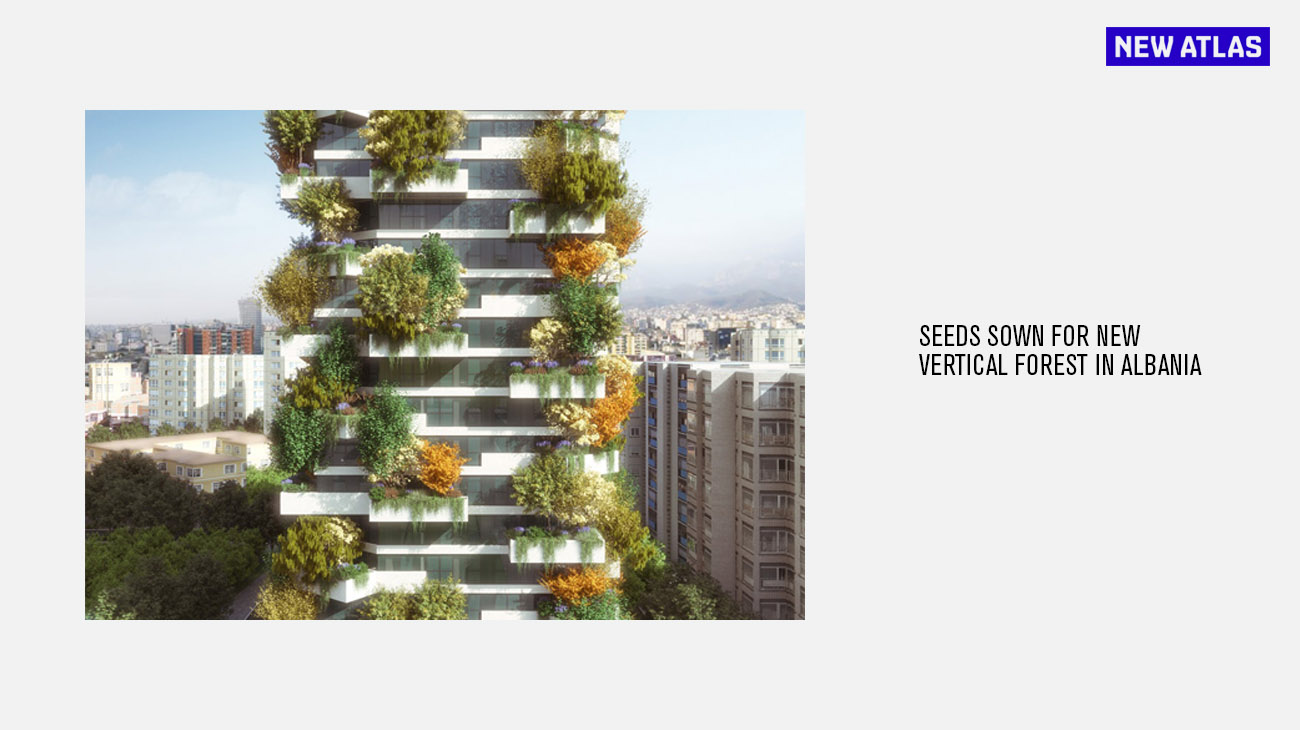 On New Atlas an article on the latest Vertical Forest project in Tirana by Stefano Boeri Architetti.
The new 21 stories tower will rise in the center of the Albanian capital, representing one of the biggest investment in the city.
A project that belongs to the wider General Local Plan developed by the office, Tirana 2030. A plan for landscape recovery and that propose a system of guidelines to promote the presence of green in the cit and that on the architectural scale is conjugated as the Tirana Vertical Forest, with a Mediterranean selection of vegetal essences.
For the full article: https://newatlas.com/stefano-boeri-vertical-forest-tirana/58923/